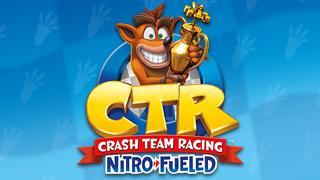 CTR Nitro-Fueled Game Features & Guides
Everything you need to know about Crash Team Racing Nitro-Fueled!
The fully-remastered Crash Team Racing Nitro-Fueled includes all the game modes, characters, tracks, power-ups and controls that fans remember from the original game, plus a whole lot more, now including online multiplayer!
Fans will not only enjoy the kart racing fun of CTR, but adding to the gameplay experience there are redesigned and remastered characters, karts, tracks, battle arenas, and battle modes from Crash Nitro Kart, and plenty of new original content.
In this section you can find the full Details and Guides on all the Game Features of Crash Team Racing Nitro-Fueled.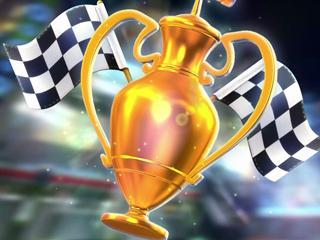 Adventure Mode, Single Race, Arcade Cups, Time Trials, Battle… all Game Modes from the original CTR are back, with split-screen multiplayer for up to 4 players.
And now all multiplayer modes can be played with friends both offline and online!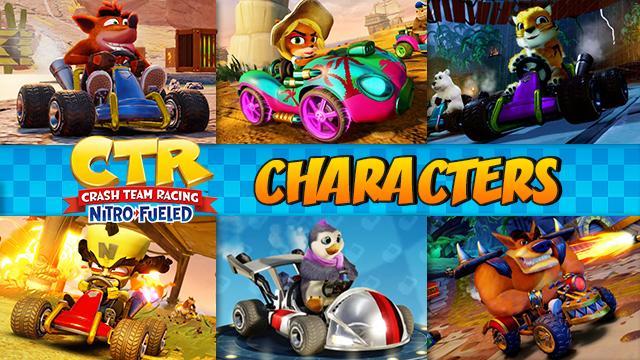 All the characters from the original Crash Team Racing, as well as Crash Nitro Kart, are playable in the game, including the final boss Nitros Oxide!
In addition, brand new characters can be unlocked as part of Grand Prix events, such as Tawna, the former Trophy Girls, and even Spyro the Dragon.
Racers can be used in 5 different Driving Styles / Classes of Statistics (Speed, Acceleration, Turn, Balanced, Drift), each with their own strengths and weaknesses.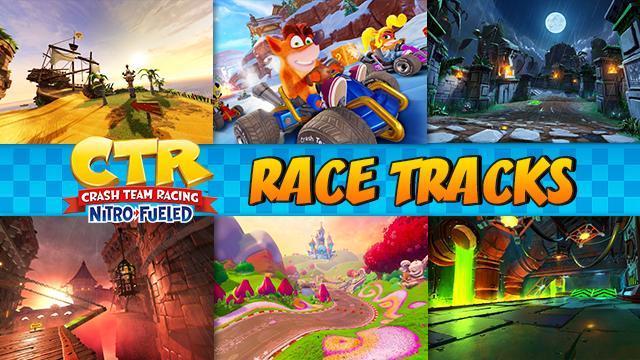 The game features a total of 36 race tracks. This includes all the original 18 Crash Team Racing tracks exactly as you remember them, along with the 13 Crash Nitro Kart courses, reworked to fit the original gameplay style.
In addition, brand new original levels are added as part of Grand Prix events. And all tracks now have their own designated start line, themed around the track itself.
Explore the full list of Race Tracks, along with their Wumpa Coins Rewards, Hub World Areas and appearances in Gem Cups and Arcade Cups.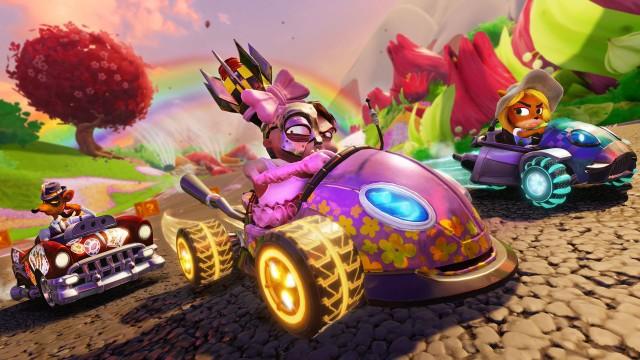 Destroy your friends and family in a sweet personalized ride. Mix and match kart bodies, paint jobs, wheels, stickers and decals to match your personality and construct your unique racing vehicle.
Also, customize racers with N. sane character skins, featuring different fur, crazy outfits, or other amusing accoutrement. Some skins include unique podium animations so you can truly celebrate in style!
See the full list of Kart Customizations and Character Skins at your disposal, which can be earned through Adventure Mode or unlocked with in-game Wumpa Coins at the Pit Stop area.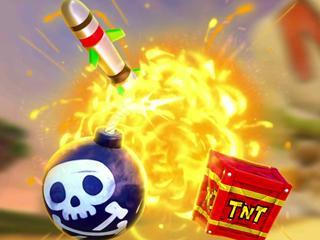 In Crash Team Racing Nitro-Fueled, the difference between first and second place isn't just about speed and steering skills – Power-Ups & Weapons also play a huge part in who gets the trophy at the end of a race!
Successfully picking up and deploying (or defending against) power-ups can shake up the rankings over the course of a race, so be sure you know exactly what each power-up does and how to best use it against your rivals!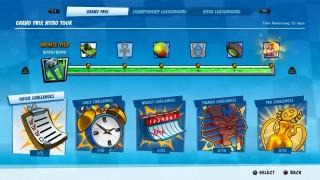 In Crash Team Racing Nitro-Fueled players can take part in the Grand Prix, a series of free seasonal events, content and challenges, featuring a newly themed track.
Completing each Grand Prix challenge awards Nitro Points that allows players to fill up their "Nitro Gauge" (XP), and earn rewards such as new characters, karts, skins and kart customization items.
The game also gives you the option to switch between the Remastered Soundtrack and the Original Soundtrack from the old-school Crash Team Racing!
More Guides & Walkthroughs
CTR Nitro-Fueled Media