Crash Team Racing Nitro-Fueled Arcade Cups
CTR Nitro-Fueled Arcade Cups
---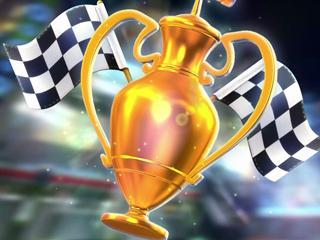 Arcade Cups are tournaments in the Arcade Mode of Crash Team Racing (as well as Crash Nitro Kart), that include a series of four races with an accumulating score for each race.
Cup Races can be played in both single-player and multiplayer, at varied difficulty levels or in Versus Mode (without A.I. drivers).
Racers earn points in a Cup Race based on their final position in a track. The winner gets 9 points, second place gets 6 points, third place gets 3 points, fourth place gets 1 point, fifth to eight place get 0 points.
At the end of a Cup, the racer that accumulated the most total points wins.
Crash Team Racing Nitro-Fueled Arcade Cups
Just like the original Crash Team Racing, in CTR Nitro-Fueled each Cup features four races across four different tracks.
There are 7 Cups available in the remake of the game, including the 4 originals from CTR, and 3 new ones composed of tracks from Crash Nitro Kart:
---
Winning all Arcade Cups at each difficulty level (Easy, Medium and Hard) unlocks a new Battle Arena.
The Adventure Mode features its own set of Cup Races, called "Gem Cups".