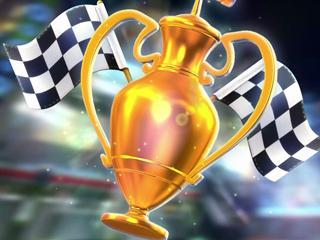 Gem Cups are tournaments in the Adventure Mode of Crash Team Racing (as well as Crash Nitro Kart), that include a series of four races with an accumulating score for each race.
Each Gem Cup becomes available after winning all four CTR Tokens of the respective color. Their Warp Pads can be found in the Gem Stone Valley Hub Area.
Racers earn points in a Gem Cup based on their final position in a track. The winner gets 9 points, second place gets 6 points, third place gets 3 points, fourth place gets 1 point, fifth to eight place get 0 points.
At the end of a Cup, the racer that accumulated the most total points wins.
Crash Team Racing Nitro-Fueled Gem Cups
---
The tracks you race on are the tracks you got the CTR Tokens to unlock the Gem Cup with - except for the Purple Gem Cup. In the Purple Gem Cup, the opponents are the four bosses of the game (not including Oxide) in all their respective home tracks.
Winning a Gem Cup rewards players with the Gem of the respective color. Winning all five cups unlocks a new bonus track to compete in: "Turbo Track".
Also, in the original Crash Team Racing, winning a Gem Cup unlocked a playable character:
However, in Crash Team Racing Nitro-Fueled, players will now earn the boss characters immediately after they beat that boss, instead of after Gem Cups.