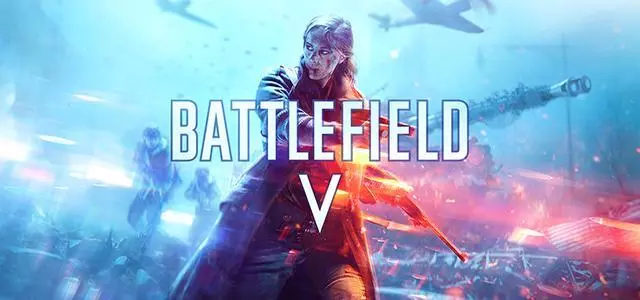 Platforms

PC Windows

PlayStation 4

Xbox One

Release Date

November 20, 2018
Publisher

Electronic Arts

Developer

EA DICE

Genre

Shooter

Series

Battlefield

Local Play

1

players

Online Play

2, 64

players
Enter mankind's greatest conflict with Battlefield™ V as the series goes back to its roots in a never-before-seen portrayal of World War 2. Take on physical, all-out multiplayer with your squad in experiences like the vast Grand Operations and the cooperative Combined Arms, or witness human drama set against global combat in the single-player War Stories. As you fight in epic, unexpected locations across the globe, enjoy the richest and most immersive Battlefield yet.
Game Features:
World War 2 as you've never seen it before
Take the fight to unexpected but crucial moments of the war, as Battlefield goes back to where it all began
64-player multiplayer in a dynamic all-out war
Lead your Company in all-out multiplayer with new experiences like the massive Grand Operations. Take on classic modes like Conquest or squad up with friends in the cooperative Combined Arms.
The most physical Battlefield yet
Maneuver through the battlefield using a new soldier move set, fortifications, and mobile tools of destruction.
Play untold War Stories
Witness human drama set against global combat in the single-player War Stories. Ski down Norwegian mountains as you battle for control of nuclear weapon supply lines or go behind enemy lines in North Africa with a band of misfits sent to create mayhem.
Tides of War
Beginning with the Fall of Europe, then taking you further into WW2, the Tides of War make Battlefield™ V a continuing journey with new fronts and rewards always on the horizon.