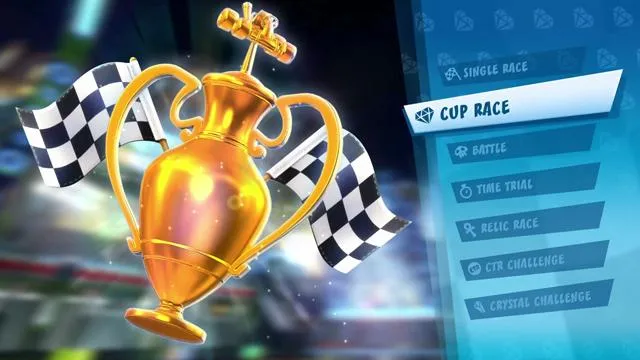 Play on your own, or take on your friends to see who's the best of the best.
Adventure, Single Race, Arcade Cups, Time Trials, Battle… all Game Modes from the original Crash Team Racing are back in CTR Nitro-Fueled, with split-screen multiplayer for up to 4 players. And now all multiplayer modes can be played with friends both offline and online!
Here you can find the full details on all Game Modes available in Crash Team Racing Nitro-Fueled.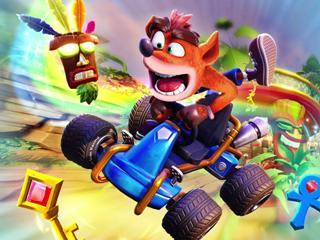 Adventure Mode is the single-player, story-based mode of the game. Save the world from Nitros Oxide by racing through all of the race tracks in the game. Collect every Trophy, Boss Key, Relic, CTR Token and Gem you can win, and then challenge Oxide himself for the fate of the planet.
---
Arcade Events
Prefer to jump straight into a race against online, local or computer-controlled opposition? There are various Arcade Modes to choose from. Local Arcade allows up to four players to play on a single console via split-screen.
Each mode includes an option to set the Difficulty Level between Easy, Medium and Hard. Multiplayer modes also allow to play without other A.I. drivers as a Versus Mode.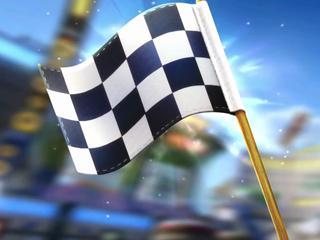 The classic karting event - a single, multi-lap race to cross the line in first place. You can pick between over 30 Race Tracks included in the game, and you can set the number of laps (between 3, 5, or 7). Of course, there are plenty of weapon pick-ups and Wumpa fruit to spice things up.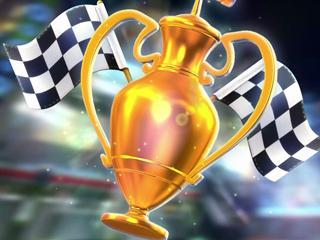 Arcade Cup Races are grand-prix style events, each featuring four tracks. There are seven different collections of tracks to choose from within Cup Race. Win a Cup and you'll unlock bonus arenas to play in Battle mode.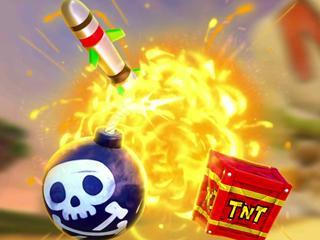 Got a score to settle? Battle Mode is where you can compete in several multiplayer match-ups, in a series of arenas strewn with weapons and power-ups. You can adjust the rules to your preference, but the aim is the same - the driver with the most kills takes the glory.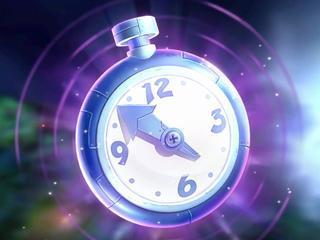 This is where the fur really flies – a straight-up three lap Time Trial, where speed is all that matters. Log your time and race your ghost to get better. Improve enough, and N.Tropy's ghost will appear, followed by the ultra-fast ghost of Nitros Oxide as a challenge for the real speed demons.
Relic Race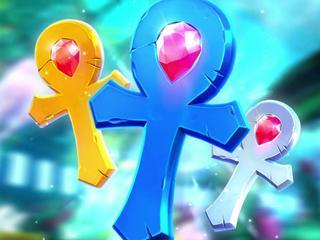 In a Relic Race, you speed through the track alone and try to get the fastest time possible. As well as learning all a course's shortcuts and proper turning techniques, you also need to smash Time Crates to freeze the clock and for an additional time bonus.
This mode can be played for all Tracks in the game, including those from Crash Nitro Kart.
CTR Challenge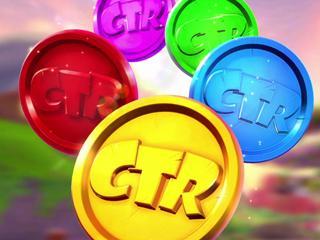 Reckon you can take first place? What about when you've got a "C", "T", and a "R" to collect during that race? Those letters can be hidden in some fiendishly-cunning locations, and you need to grab all three as well as finishing first!
This mode can be played for all Tracks in the game, including those from Crash Nitro Kart.
Crystal Challenge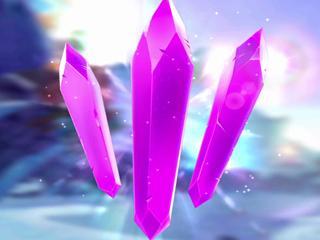 In a Crystal Challenge, you must explore an arena and collect all 20 crystals before the Timer runs out. Be careful, there are dangerous obstacles scattered around!
This mode can be played in all Battle Arenas in the game, including those from Crash Nitro Kart.
Most modes also include a Mirror Mode option, which creates a mirror image of the track where all left turns become right turns and viceversa.
---
Online Play
Race against your friends and other players online
Crash Team Racing Nitro-Fueled brings an exciting new component to the Crash Bandicoot universe: online racing! Get your friends together for some fast-paced multiplayer racing. Up to eight players can race online and crash the competition with online leaderboards.
You can compete in Online Races and Battle Modes, proving your worth against players from across the world in Private or Public match-ups:
Private Match
Private Match allows you to play online with other players of your choosing. The match details and settings are chosen by the Host.
After selecting Private Match, the host can choose the Game Mode (Race or Battle), then select Go To Lobby to determine settings and invite friends.
Customization: Here you can choose any of the Characters or customization items you have unlocked. Choose the character you want in the driver's seat along with a character skin, and you can customize the body, wheels, paint job, decal and sticker for your Kart.
Game Settings
Friends: Use the Friends menu to invite other players to the Private Match.
Matchmaking
If you're looking to race against other players publicly, choose Matchmaking. Whether you're alone or in a party, Matchmaking will match you or your team with other players online.
Select the Game Mode (Race or Battle), then choose Go To Lobby.
When the matchmaking begins in the Lobby, you can choose your Customization options as well as vote on the track. But be quick – once the Lobby fills up, the race is on!
Friends
The Friends menu allows you to see which of your friends are online. See someone you wanna race? Invite him or her to a Private Match or public Matchmaking and set out on a high-octane adventure!