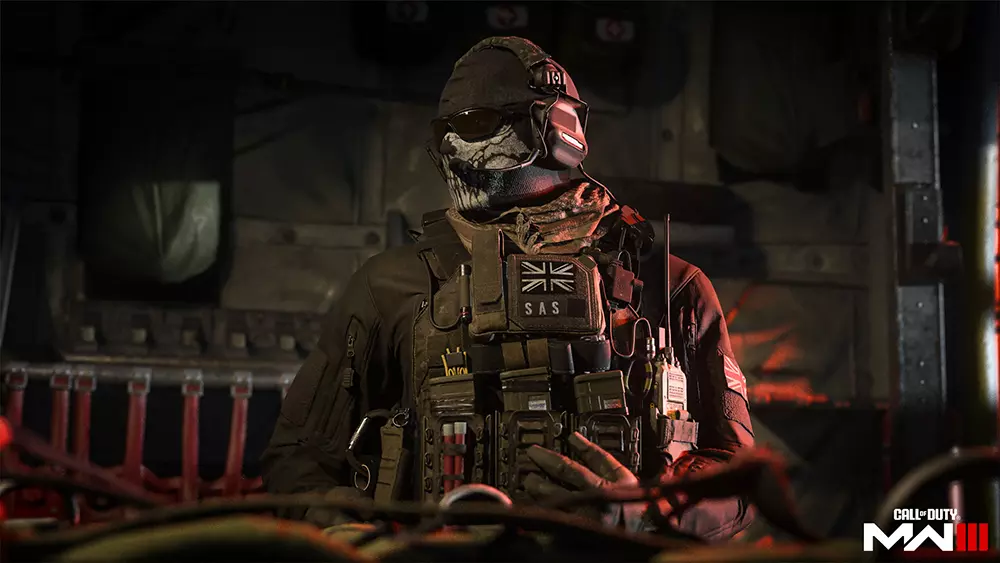 On this page, you can find all the Perks available in Call of Duty: Modern Warfare 3 (2023), including all the new Perks that will be released with the additional Season updates.
Perks will return in Modern Warfare 3 and will give your soldier special abilities on the battlefield. To select your perks you need to go to the Create A Class menu. There you'll be able to choose perks from each of 4 classes. Mix and match them to boost your strengths or cover your weaknesses!
In Call of Duty Modern Warfare 3 you are able to equip 4 different Perks thanks to the new Perk Classes: 
What are the COD Modern Warfare 3 Perks?
COD Modern Warfare 3 Perks List (2023):
Here are all the Call of Duty Modern Warfare 3 perks available in the game:
Vests:
Vest
Effect
Infantry Vest
+Increased Tac Sprint duration and reduced refresh time
+If equipped with running sneakers, gain effects of Lightweight
Engineer Vest
+See enemy equipment, field upgrades, and killstreaks through walls
+Aiming at enemy equipment highlights it for your team
+Faster field upgrade charge
+Spawn with two pieces of Tactical Equipment
+One extra Gear perk

- No Lethal Equipment
Gunner Vest
+ Spawn with max ammo
+ Improved reload speed
+ Two weapons (Overkill)
+ If equipped with Mag Holster, gain effects of Mission Comlink (Hardline)

-Cannot use Boots with the Gunner Vest
Demolition Vest
+Restock lethal and tactical equipment every 25 seconds
+Spawn with two pieces of Lethal Equipment
Gloves:
| | |
| --- | --- |
| Gloves | Description |
| Assault Gloves | While jumping, these gloves will reportedly improve accuracy and time to ADS |
| Quick-Grip Gloves | Increased weapon swap speed |
| Scavenger Gloves | Help resupply ammo and throw knives from dead players |
| Specialist Gloves | Help throw equipment further and reset fuse timer on thrown-back grenades |
| Tactical Combat Gloves | Enable reloading while sprinting |
| Marksman Gloves | Reduce sway and flinch while ADS |
Boots:
| | |
| --- | --- |
| Boots | Description |
| Covert Sneakers | Eliminates footstep sounds |
| Stalker Boots | Increased strafe & ADS movement speed |
| Tactical Pads | Increased slide distance & allows for full ADS while sliding. Increases stance transition speeds & crouched movement speed |
| Lightweight Boots | Increases Tac Sprint duration & reduces refresh time |
| Climbing Boots | Increased climbing & mantling speed. Reduces fall damage |
Gear:
| | |
| --- | --- |
| Gear | Description |
| EOD Padding | Reduce damage taken from non-killstreak explosives and fire |
| Tac Mask | Reduce effects of Tactical Equipment |
| Mission Control | Require one less kill per killstreak |
| Bone Conduction | Hear quiet noises like footsteps more easily |
| L/R Detector | An indicator lets you know when you are being aimed at from an angle you can't see (High Alert) |
| Ghost | Ghost prevents you from showing up on the minimap when the enemy uses a UAV |
---
Call of Duty: Modern Warfare 3 will release on November 10, 2023, for PlayStation 5, Xbox Series X|S, PlayStation 4, Xbox One, and Windows PC.
Stay tuned to this page as it will be constantly updated as soon as new information on the Call of Duty Modern Warfare 3 perks releases.