Halo Infinite Multiplayer Maps
On this page, you can find all the confirmed Maps of Halo Infinite, the latest chapter in the Halo Saga releasing this fall 2021. In the Halo Infinite multiplayer trailer, we saw a first glimpse of the several maps that will be playable in the game. Below you can see the ones unveiled so far.
Halo Infinite Maps List: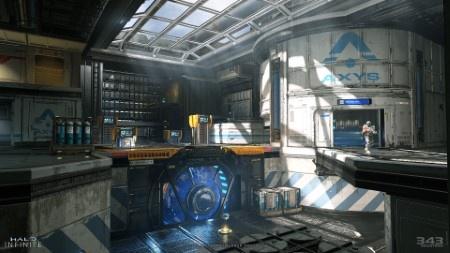 MAP 1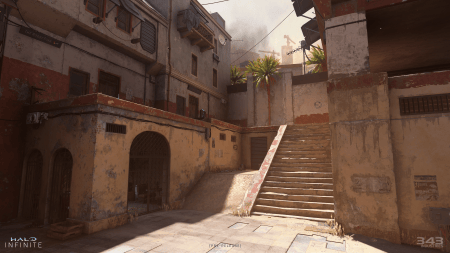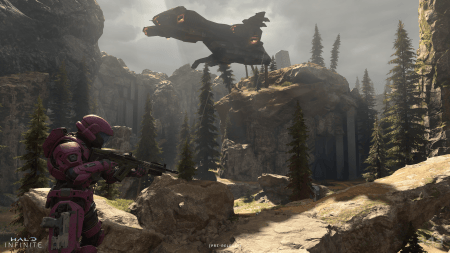 The maps we were able to spot so far are the three listed above. On Map #1 we can see some industrial interiors of a futuristic factory, with some corridors rooms, and something that looks like a huge door in the middle. We do not know a lot about the maps themselves, but Map 1 looks like a perfect place for players who like close encounters with enemies.
On Map #2, we can see a completely different environment with some desert-ish structures and stairs, with a lot of cool hiding spots. With the obvious mobility of characters in the Halo game series, the verticality of the map can give a lot of advantage points by properly using your environment and knowledge of the map.
Map #3 looks like a classic Halo map, with outdoor woods and huge rocks, with a spaceship in the background. The futuristic setting combined with nature makes for a signature Halo trademark.
Halo Infinite Multiplayer Modes:
At the core of Halo Infinite's multiplayer offering is the Arena, which once again pits two teams of four Spartans against each other in a variety of new and returning modes. Halo's Arena has and continues to be defined by fair starts and teams working closely to control key areas of a map while utilizing the sandbox in the most impactful manner. Scavenging also remains a key component – players will strategically work together to acquire newly spawned weapons off a rack or takedown an opponent to loot their equipment and use it against them.
Halo Infinite will also feature the long-awaited return of Big Team Battle. This classic series stalwart is back, but bigger and better than ever, supporting 24 players on large vehicle-friendly maps, with a lot of variety in weapons and vehicles. BTB is the epitome of the Halo experience and the ultimate Spartan battle fantasy with Pelicans swooping in to deploy fresh vehicles, weapon ordnance dropping from the sky, and tactical updates from Commander Laurette.
In addition to Ranked and Social matchmaking playlists, players will also experience limited-time seasonal events with special rewards on the line.
Halo Infinite Cross-Play Xbox & Pc
Console and PC players will play together via crossplay while support for cross-progression means you can move freely from one platform to the other and keep working on your Spartan's journey. Xbox Series X owners will also enjoy up to 120FPS on supported hardware and PC players will have a wide variety of configurable settings spanning framerate to graphics to key binds and more.
Halo Infinite Split-Screen
Online isn't the only way to enjoy multiplayer, Halo Infinite will also support split-screen on Xbox and LAN play via a PC local server.
All of the maps here will be updated immediately when the new Halo Infinite Maps are confirmed either for the base game or in Season Updates later on. You will find detailed information about every single Halo Infinite map in our database including Map Layout, Map Release Date, Game Modes Available on the Map, and Screenshots.
---
Halo Infinite is scheduled to release this fall 2021 for Xbox Series X|S, Xbox One, and Windows PC.