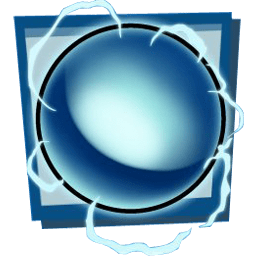 You're in first place. The wind in your face. Nothing can stop you now, right? Not unless one of your rivals deploys the Warp Orb power-up.
This pulsing blue orb flies all the way up to the player in First Place (with its own icon on the minimap) and blasts them right off the track, giving the rest of the racers a few moments to play catch up. It may also hit other racers in the way who are driving in the center of the track.
A Warp Orb can only be blocked with a Power Shield or an Aku Aku Mask.
Juiced Up Warp Orb:
If you think that sounds powerful, wait until you unleash a Warp Orb with 10 Wumpa Fruit... The juiced-up version targets and hits ALL of the rivals ahead of the player that used it!
Race Positions:
Warp Orbs can be picked up by players in the lower positions that are trying to catch up.
Screenshots