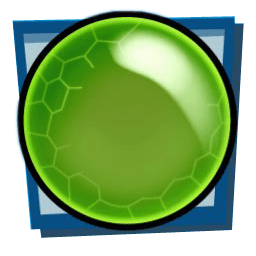 Power Shields are green, spherical force fields that temporarily surround the racer and prevent damage taken. Once activated, they protect you from being hit by one weapon or obstacle for a few seconds, as well as traps laid on the course, like Beakers and TNT Crates.
The shield will disappear after a few seconds, or when a weapon or other driver makes physical contact.
You can also use the Power Shield offensively by running into rivals while its deployed, or throwing it forward like a Bowling Bomb by pressing CIRCLE / B / A.
Juiced Up Power Shield (Blue):
When you have 10 Wumpa Fruit, the Power Shield turns Blue. The blue shield doesn't run out, but instead lasts indefinitely until you either crash into a rival kart, obstacle or a power-up.
Race Positions:
Power Shields usually appear for players in the higher positions in the race.
Screenshots
Coming soon.