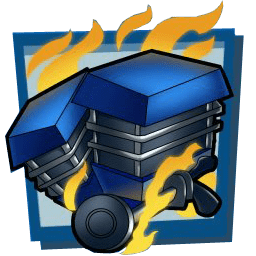 With the Super Engine active, the kart will have a constant super turbo boost while the player is accelerating, until the usage time runs out.
The Super Engine was a Battle Mode exclusive power-up, but as of August 23, 2019 is now also available in Online Races.
Juiced Up Super Engine:
Using it while holding 10 Wumpa Fruit makes the boost bigger and extends its duration by a few extra moments!