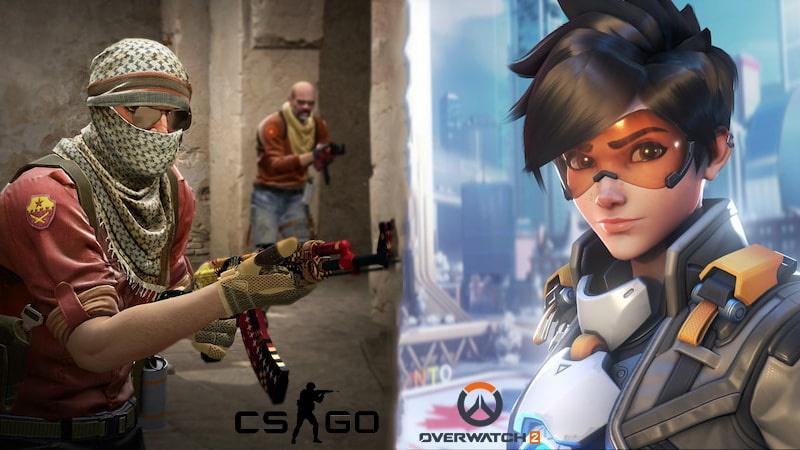 Overwatch 2 launch has recently been launched to the public which may arise the question of what is the best CSGO to Overwatch 2 sens?
When trying a new game there is always the question of what to do with your sensitivity especially when a title is highly competitive.
READ NOW: Valorant Harbor Guide – New Agent in Valorant 2022
Read more in this article to learn about the Best CSGO to Overwatch 2 sens.
General Information and Tips About the Best CSGO to Overwatch 2 sens
Sensitivity Converters and Manual Conversion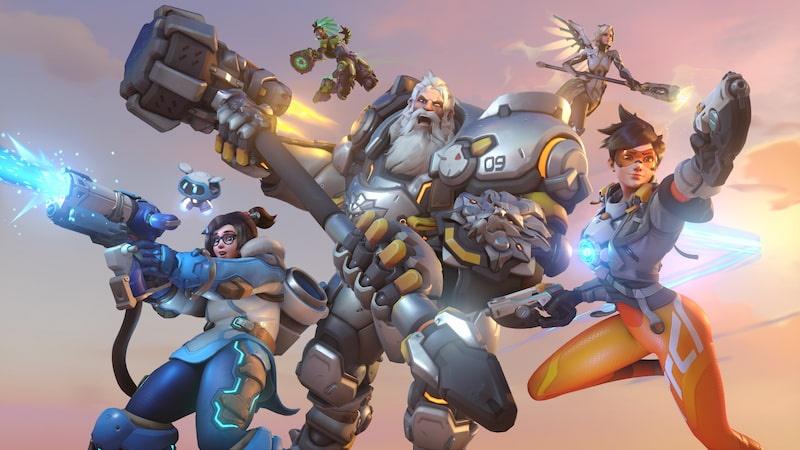 Credit: Blizzard Entertainment
The fastest and simplest way of changing sensitivity from CSGO to Overwatch 2 is using web sensitivity converters. There are tons of sensitivity converters on the internet, just type that phrase in google and you'll get multiple results.
You can also calculate your new sensitivity manually thanks to the fixed ratio of 3.333 between both games. Use a simple mathematical equation shown below.
"Your current CSGO sensitivity" x "3.333" = "Your new Overwatch 2 sensitivity" For example, my CSGO sensitivity is 1.2 which means that I need to use 3.99 in Overwatch 2.
The greatest benefit of transferring your sensitivity 1:1 is that there is no need to adjust your aim and muscle memory. In my opinion, the Best CSGO to Overwatch 2 sens is the converted one, especially when you often switch between games.
Aiming Styles and How Overwatch 2 Is Different to CSGO in Terms of Aiming

Credit: Valve Corporation
There are many different possibilities when it comes to developing your aiming style which highly depends on your preferences and the type of game that you're playing. Counter-Strike Global Offensive is a tactical shooter which requires high precision and good crosshair placement.
Gameplay is more static therefore players tend to use lower sensitivities. Overwatch 2 is another story, the game is more dynamic and random which automatically requires you to make faster decisions and quickly snap your crosshair between other enemies. Most people prefer to use higher sensitivities in Overwatch 2 as it helps with gameplay.
One more interesting thing is that in Overwatch 2 you can assign your mouse sensitivity to each hero individually. You can for example lower it when playing Widowmaker, because she is a sniper that requires precision, and set it higher when playing a melee tank like Reinhardt.
READ NOW: Evercore Heroes Release Date – Everything We Know So Far
Other Important Factors, DPI, Acceleration, and More

Credit: Blizzard Entertainment
There are also many important factors that affect your aim and sensitivity settings here are some of them:
Mouse size and your mouse grip - if you are using a fingertip you might not be able to use lower sensitivities as comfortably as with a claw or palm grip but will benefit from the higher ones.
Mouse DPI and polling rate - those parameters determine how much information is transmitted from your mouse to your PC every second and how accurate it is. In theory, more DPI is better but on some mice, it might feel weird to control. Remember to lower your sensitivity accordingly when boosting up DPI on your mouse.
Mousepad and desk space - that's pretty simple, if you use low sensitivity you need more space to move your mouse than with the higher one.
Mouse acceleration - there is a general rule that you should disable that feature (which is on by default) when playing shooters as it makes your aim more inconsistent. However, if you've always played with acceleration and have no issues with it, you should consider leaving it on.
The Best CSGO to Overwatch 2 Sens, DPI, Acceleration – Summary
Previously mentioned methods are of course only guidelines and you should always test what works the best for you. There is always a risk of losing your muscle memory when changing your sensitivity but experimenting can also benefit you greatly in a long run.
---
For more coverage on Counter-Strike Global Offensive, Overwatch 2, and other games, keep tuning into Games Atlas!
RELATED: