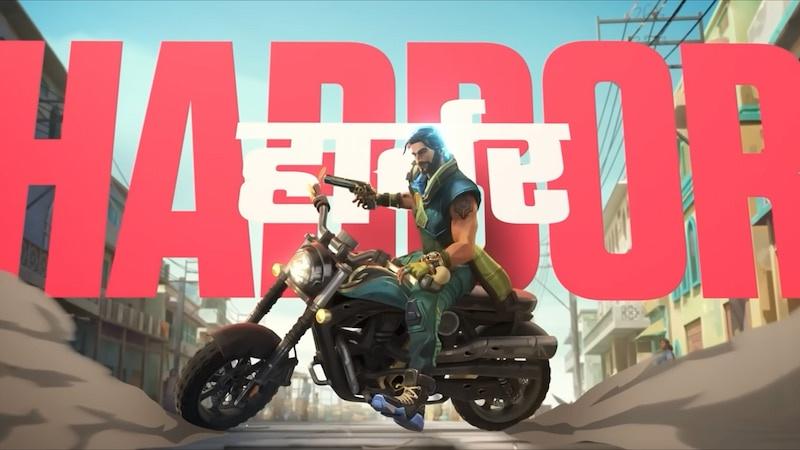 The Valorant game developer has announced a new playable character– Harbor! Here is our first look at this character in Valorant Harbor Guide.
Developed and published by Riot Games, Valorant is a free-to-play action shooter game. Based on the Counter-Strike series of tactical shooters, the game takes inspiration from those games.
The Valorant game, which takes place in the distant future, is a first-person shooter where players work together as a team. It is a role-playing game in which players are selected from a variety of agents based on different countries and cultures from around the world. There are basically two modes of play: attacking and defending.
READ NOW: NFS Unbound All Cars – Need for Speed Unbound Guide
Players are assigned to either attacking or defending teams, with each team having five players. It is imperative to note that each of the agents has unique abilities that require charges. In addition, each agent has an ultimate ability that requires charging through kills, deaths, orbs, or objectives in order to work.
Valorant Harbor Guide

Credits: RiotGames
Valorant Agent 21 is from India and he plays with water – the controller agent has been teased for quite some time but Riot recently unveiled Harbor's official Agent trailer, along with a preview of his abilities.
The trailer focuses on the hero's backstory and how he got his unique powers and abilities. In the next scenes, we also get to know the accurate options players can choose from during battle using this character.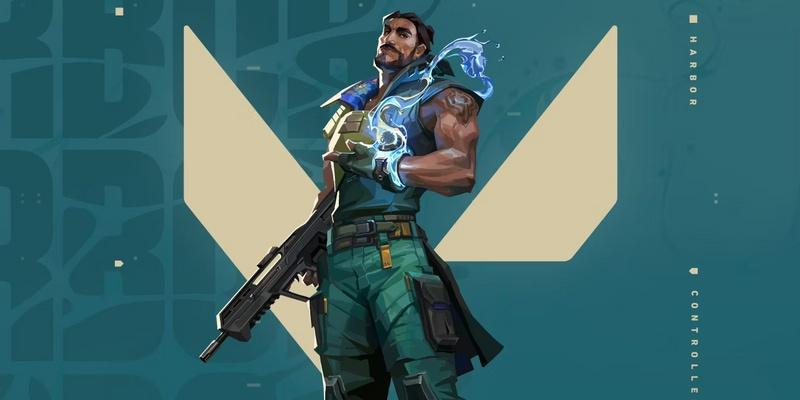 Credits: RiotGames
Valorant Harbor Guide – Abilities
Each Agent has his special abilities and powers which are assigned to be the moves during battle, no other is the situation of Harbor. Here are the Harbor Abilities:
E — THE HIGH TIDE
To use Harbor's ability called the high tide You have to EQUIP a wall of water. Then, You can use FIRE to send the water forward along the ground. If You Hold FIRE to guide the water in the direction of your crosshair, passing through the world, there will be the ability to spawn a wall along the water's path. While bending, to stop the water early, use ALT FIRE. Players' hits will be a bit slowed.
Q — THE COVE
The Cove is Harbor's second ability. To use it, the player has to EQUIP a sphere of shielding water. Then use FIRE to throw it. While using ALT FIRE, you can do an underhand throw. In a clutch situation, the water barrier prevents projectiles from passing, which can significantly affect the results. Harbor play will force enemies to use abilities or cross creeks to eliminate opponents.
READ NOW: Evercore Heroes Release Date – Everything We Know So Far
C — THE CASCADE
Cascade is yet another wall-type ability. The wave of water goes in the direction of Harbor's aim and it passes through walls. Significantly, You have to EQUIP a wave of water. Use FIRE to send the wave rolling forward and through walls. While using RE-USE YOu will stop the wave from moving further. Enemies impacted by the wave are slowed, while the standstill wave acts as a visual barrier.
X — THE RECKONING
The new character's ultimate is an Area of Effect ability. Varun Batra's water manipulation skill allows him to summon a pool of water that sprays in a specific area. This ability is extremely useful in small, close areas such as bombsites or to clear out strong defensive positions.
To use the ability, EQUIP the full power of your Artifact. Use FIRE to summon a geyser pool on the ground. Enemy players in the area are targeted by successive geyser strikes. Players caught within a strike are going to be concussed.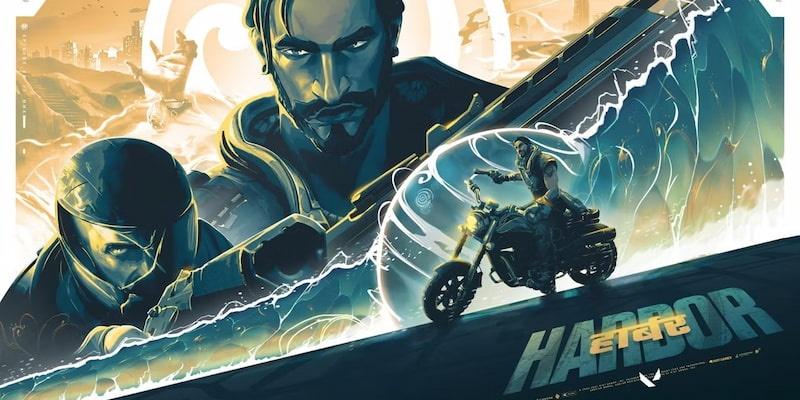 Credits: RiotGames
Valorant Harbor Guide – The Harbor's Agent Contract
As usual, players must complete a new Agent Contract to unlock Harbor. The contract will also bring you various rewards as follows:
3 Sprays
2 Player Cards
1 Gun Buddy
2 Titles
1 Sheriff Skin
Harbor Character
Valorant Harbor Guide – Summary
Harbor will go live in Valorant on October 18 2022 along with the release of Episode 5 Act 3. While Riot unveiled Harbor's trailer video which showed him teaming up with realm to retrieve an artifact in Mumbai, a coastal Indian city.
The artifact attached itself to him and gave him the ability to control and manipulate water. Harbor's arrival in Valorant is sure to change the meta as top players and influencers are yearnings to unlock Valorant Agent 21.
---
What are Your thoughts about the new character? Will it change the way players battle with each other, or maybe everything will stay the same? Feel free to share!
For more articles on upcoming releases make sure to stay tuned to Games Atlas.
RELATED: