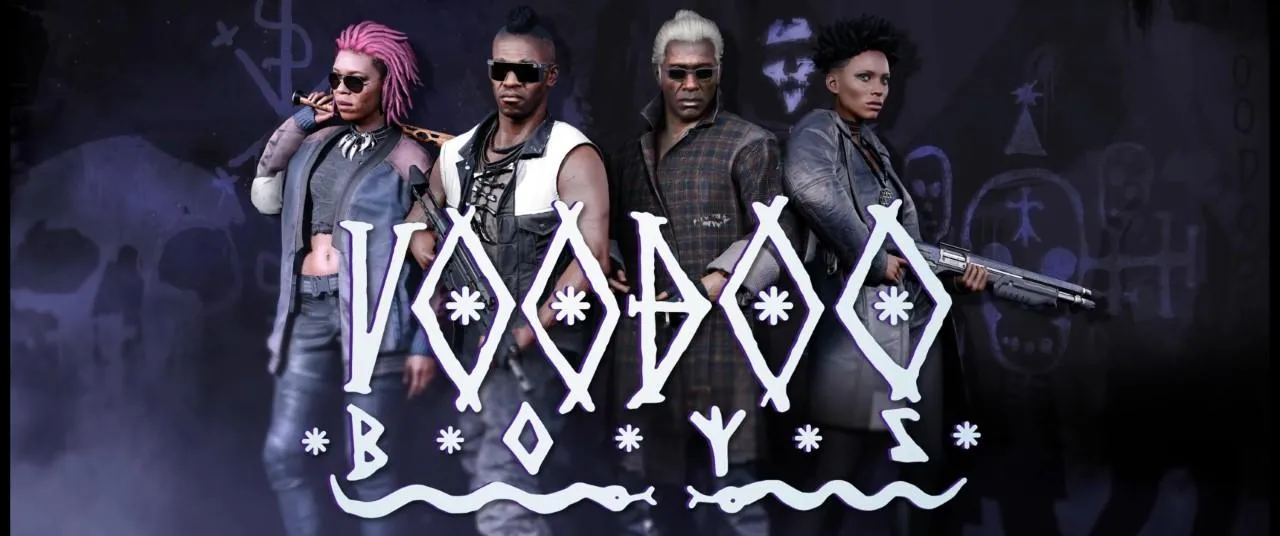 "If the Voodoo Boys breach the Blackwall, we're all fucked." ~ NetWatch Agent
The Voodoo Boys are a gang of tech-savvy hackers of mostly Haitian descent that operate out of Pacifica. In-game dialogue seems to point to a mystery surrounding this gang, some going so far as to deem them an urban legend.
In fact, the Voodoo Boys are very real and have featured prominently in much of the game's promotional materials. Several of the game trailers and gameplay demonstrations show the Voodoo boys appearing to assist V using their technological prowess.
"You do not steal from the Voodoo Boys. I see you, always" ~ Placide
The Voodoo Boys appear to play a prominent role in at least part of the game's narrative, with the group's second-in-command, Placide, and its leader, Brigitte, both seen interacting with V in in-game mission demonstrations.
The gang appears to be V's introduction to many of the game's representations of technological mythology.
While the gang may be comprised of individuals whose primary focus is tech-based, that does not mean the Voodoo boys are do not have violent tendencies. They still make much of their money the same way as any other gang.
Screenshots