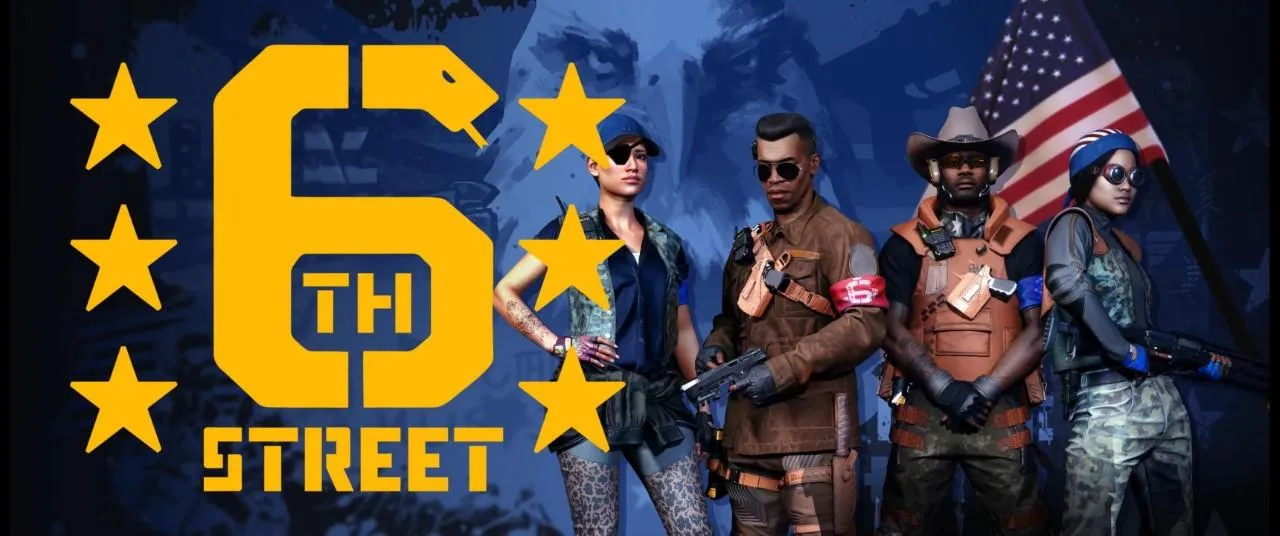 District

Santo Domingo

Speciality

Crazy Patriots

Gang Size

2,300 members
"Ugh...hate those bastards. Vomit-lofty patriotic bullshit all day..." ~Johnny Silverhand
Currently, not much is known about the 6th Street gang beyond what little information has been officially released. Within the world of Cyberpunk 2077, they represent a group of extreme patriots who literally wear their identity on their sleeves. Many of them can be seen wearing official military regalia, or military-themed attire.
The promotional material currently available seems to imply that 6th Street is currently warring with their nearby rivals the Valentinos. Whether this fight is over turf, contraband, or something else altogether, is currently unknown.
6th Street appears to be influenced by many real-world groups that fear the government impeding on their rights.
"Shot, Shot, Shot...any more second amendment fans in the house?" ~ Unknown 6th Street Member
Screenshots