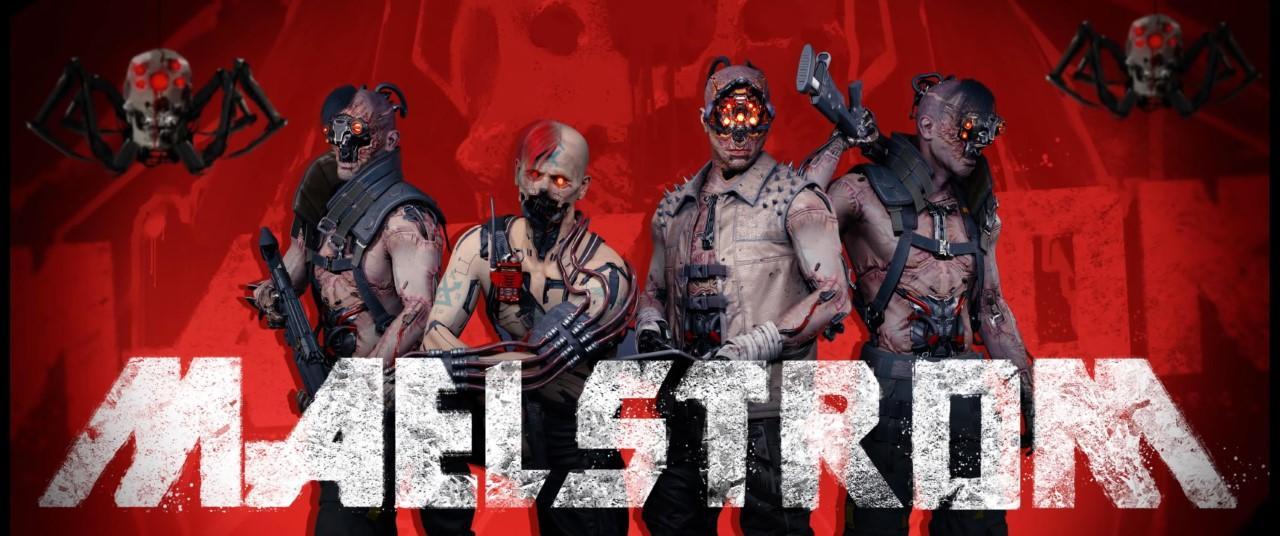 "I hate these 'borg fuckers..." ~ Jackie Welles
The Maelstrom gang is one of the most violent and formidable groups in the world of Cyberpunk 2077. Led by an erratic, possibly cyberpsycho man named Royce, Maelstrom are obsessed with extreme body modification. They can be easily identified by their facial modifications, often leaving very little discernible evidence that they are human. The gang, which claims approximately 1,300 members, is made up of the remnants of several groups that were forcefully disbanded during the turbulent events leading up to 2077.
Cyberpsychosis within Maelstrom
Many members of Maelstrom are "cyberpsychos," a psychological state that is the result of introducing too much cyber ware to the human body. This condition makes them extremely dangerous to those who they see as inferior to them, a group which is made up of nearly every person outside the gang. They are erratic and ultra-violent, a combination that makes them extremely threatening to V, as well as the public at large.
Area of Operation:
In 2077, Maelstrom has its base of operations in Watson, specifically the industrial and port areas. They can be found in the All Food Plant and the Totentaz Club.
"...and who are you to say what we can and can't be?" ~ Royce
Screenshots