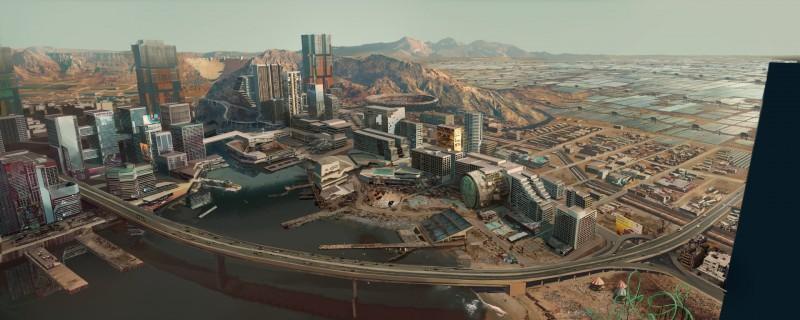 "Pacifica was supposed to be Night City's money-making vacation resort… Until it all went to hell, that is."

- CD ProjektRed.
Local Fixer

Mr. Hands
Also known as the Pacifica Playground, this district was supposed to be an upper-class suburb for the residents of Night City and a vacation resort for the tourists. Now is the home of the Voodoo Boys, where they have their own headquarters.
Originally made to be Night City's money-making district, it was a paradise full of sandy beaches, luxurious hotels, big skyscrapers, and home for many corporate employees.
The districts started decaying after the 2045 global economic crisis and corporate investors pulled their funding for the project. Many construction works stopped, there are several unfinished businesses and buildings. The dream to have an attractive destination for Night City became full of poverty and violence.
The Voodoo Boys have made this district the base of their operations. This gang settled in Night City after their country was ravaged by climate disaster, they took it upon themselves to protect the local community, forsaken and left to fend for themselves by the Night City Police Department.
Screenshots