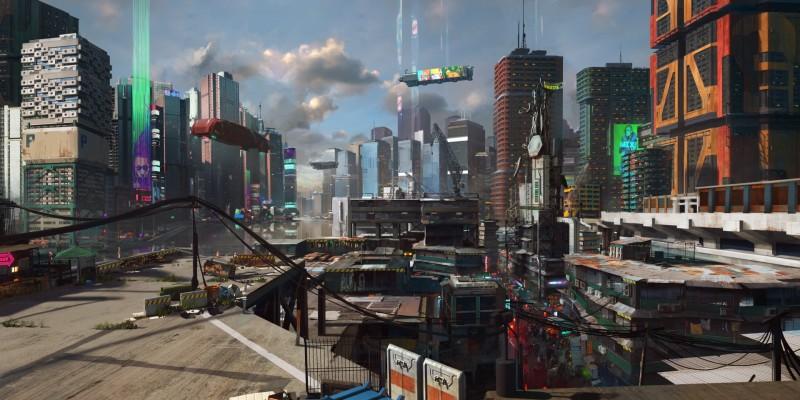 "Watson used to have it all. Nightclubs, skyscrapers, corporate offices, a top-end Medcenter. even the biggest black market in Night City. […] Today, Watson is a sad and desperate place. It's one of Night City's poorest districts and it's a battleground…"

- CD ProjektRed.
Local Fixer

Kirk SawyerRegina Jones
Watson is a district characterized by its heavy Asian influence and home to many immigrants of several ethnicities. It is also one of the most important districts for the Cyberpunk 2077 story due to it being the district where we are going to start the game. V's apartment is also located in a megabuilding in this district.
Watson used to be a thriving district, if not the most flourishing district of all Night City. Billions of dollars were invested by the Japanese Corporations to try and compete with Arasaka, but they failed. After the Unification War, and Arasaka returned to the city, it bled the corporations dry and changed Watson forever. Without the economy it used to have, the glory days were over for the district. Now is just acts as a battlefield for the Maelstrom and Tyger Claws.
Maelstrom gang members are settled in the Northside Industrial District, filled with abandoned factories and working-class apartments.
Tyger Claws are settled in Little China and Kabuki, two of the subdistricts of Watson. Little China it's a high-density urban region with skyscrapers, overpopulated with Asian immigrants, while Kabuki is a maze of narrow alleyways, better known for the market which you can find at night where you buy implants, organs, steroids, and much more.
The rest of Watson belongs to Arasaka, in an area known as the Arasaka Waterfront. This place is completely off-limits to anyone who isn't an employee of the corporation.
Screenshots