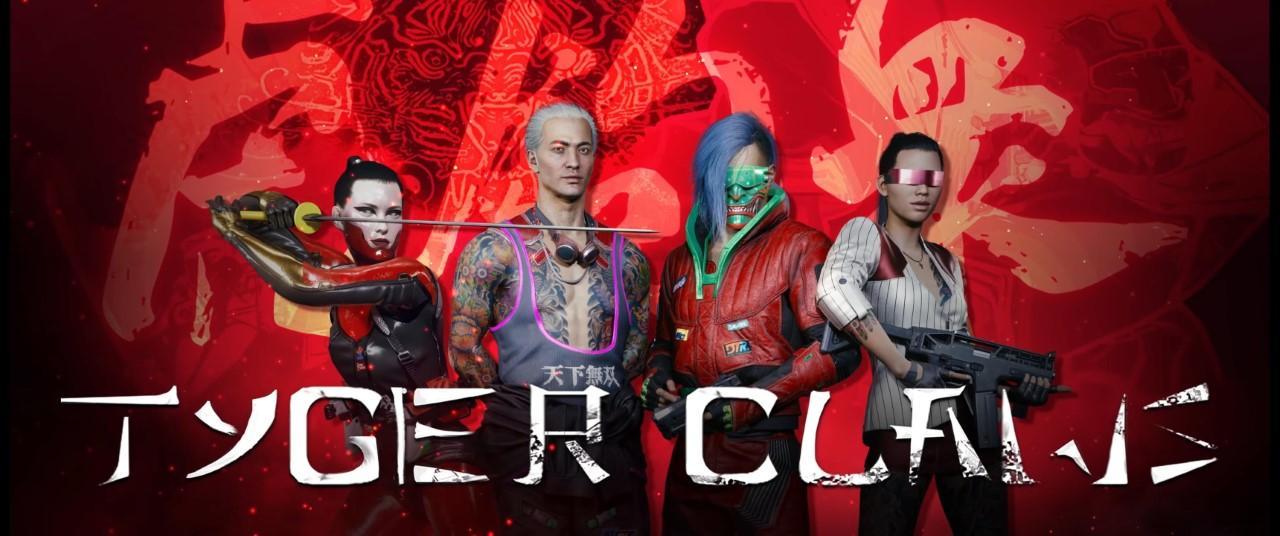 The Tyger Claws are a large Night City gang based largely in Japantown and other areas of the Westbrook and Watson districts. Their leader is currently unknown.
The Tyger Claws, like many of the gangs in Night City, are formed around a shared cultural identity. Their members-or the members' ancestors-come from all over Asia, though the most obvious cultures represented in their aesthetic are Chinese and Japanese.
The gang appears to have taken a cue from both Yakuza and Triad traditions and depictions. Most of what is currently known about the Tyger Claws is based on lore from the original 2020 setting, but current information tends to appear as if they have kept up with their original intent. They are a fiercely loyal gang who command lifelong devotion from their members.
"Know what else they do well? Break the knees of people who ask questions." ~ Unknown (Referring to the Tyger Claws)
Screenshots