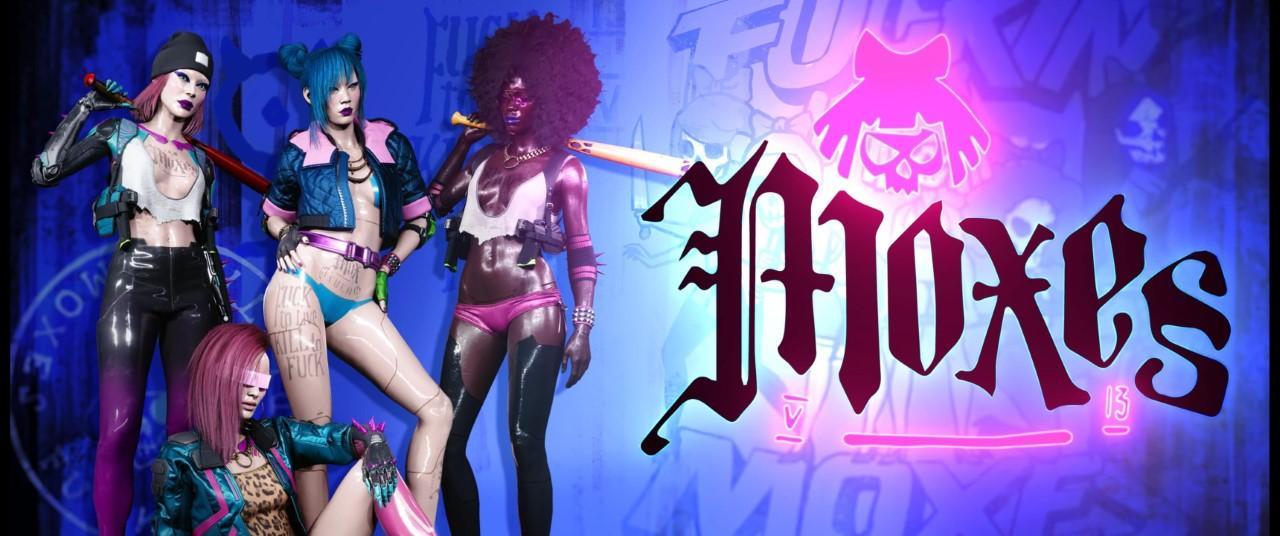 Location

Lizzie's Bar; Kabuki

Affiliation

Judy Alvarez

Gang Size

200 - 250 members
Moxes are a unique gang in the annals of Night City, as they were formed not with the intention of taking over any territory or getting rich selling drugs, they formed simply with the goal of keeping each other safe.
Based out of Lizzie's bar in the Kabuki sub-district of Watson - The Moxes are made up of a whole cross-section of outcasts, including both male and female sex-workers. Though the group does not necessarily seek out violence for its own sake, the gang is currently in an ongoing battle with the Tyger Claws, a gang that controls much of the lucrative sex trade in the area.
Though the name Suzy is mentioned in the retailer, very little is known about the leadership of the Moxes. What is known, however, is that the Moxes don't prescribe to the customary hierarchy many of the other gangs of Night City do. They see themselves as more of a collective than a gang, though they do take part in a number of nefarious activities as a means of bringing in income.
It appears, at least from the available information, that the Moxes were created for Cyberpunk 2077 specifically.
"Tyger Claws killed one girl too many, so people took matters into their own hands..." ~ Unknown member of the Moxes
Screenshots