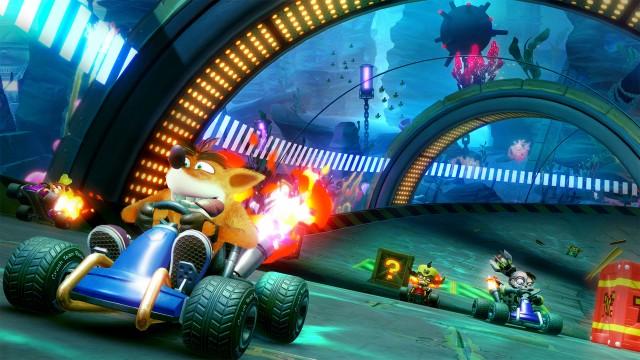 The Purple Gem Cup is a series of races featured in the Adventure Mode of Crash Team Racing (as well as Crash Nitro Kart), with an accumulating score for each race.
The cup is unlocked after winning the four Purple CTR Tokens. To obtain them, the player must enter the Battle Arenas and collect the 20 crystals in the arena before the time runs out.
In Crash Team Racing, the opponents for the Purple Gem Cup are the four Bosses of the game in all their respective tracks (not including Oxide). Winning the cup rewards players with the Purple Gem.
Hub World Area

Gem Stone Valley

Rewards

Purple Gem; Unlocks Fake Crash as a playable character (in the original Crash Team Racing)
Crash Team Racing Purple Gem Cup Tracks
Crash Nitro Kart Purple Gem Cup Tracks