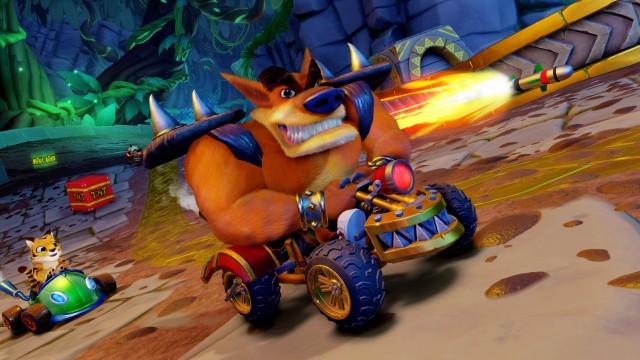 Tiny Tiger is Tasmanian tiger created by Doctor Nitrus Brio. He is often seen working for Doctor Neo Cortex.
He is one of the eight starter characters in Crash Team Racing. He is classified as a Advanced character, with Speed being his best stat, and his home tracks are Tiny Arena, Tiny Temple.
Character Statistics
Speed

7 / 7

Acceleration

3 / 7

Turn

2 / 7
Kart Body

Classic - Green

Skins Variations

Tiny Doberman
Tiny White Tiger
Tiny Cheetah
General Tiny [L]
Football Tiny [L]
Tiny Biker (Nitro Tour Grand Prix) [L]

Home Track

Tiny Arena, Tiny Temple

Affiliation / Team

Team Cortex

Notes

This character is playable immediately from the start of the game.
Screenshots
Videos