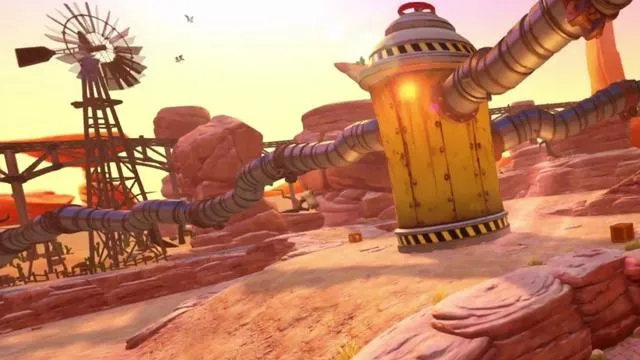 Rocky Road is a Battle Arena in Crash Team Racing, as part of the Glacier Park World Area. Its Crystal Challenge is the third Bonus Round of Adventure Mode.
It's an oval-shaped arena, featuring a cliff edge that circles all around it. The arena has a rocky desert theme, and its design is very similar to the race track Dingo Canyon.
Arena Information
Hub World Area

Glacier Park

Crystal Challenge

1:20:00 (Medium Difficulty)

Notes

This arena features a "Crystal Challenge" as a Bonus Round in Adventure Mode.

Rewards

20 Wumpa Coins for winning (100 WC with Online Bonus Multiplier); Purple CTR Token
Video
Coming soon.