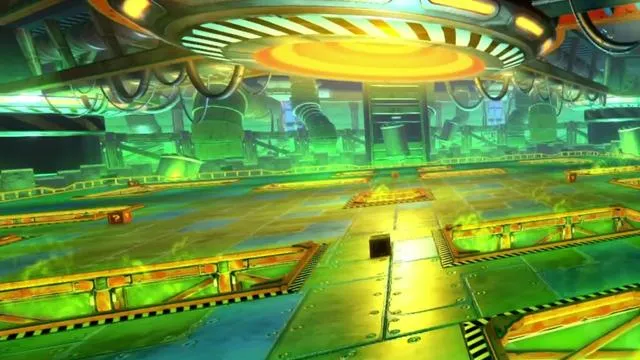 Lab Basement is an unlockable Battle Arena in Crash Team Racing. It's unlocked after winning all Arcade Cups on the Hard Difficulty.
It's a completely flat arena with no points of elevation, and is a simple square consisting of a floor and a series of walls. The arena design is similar to the race track N. Gin Labs.
Arena Information
Crystal Challenge

1:00:00 (Medium Difficulty)

Rewards

20 Wumpa Coins for winning (100 WC with Online Bonus Multiplier)
Video
Coming soon.