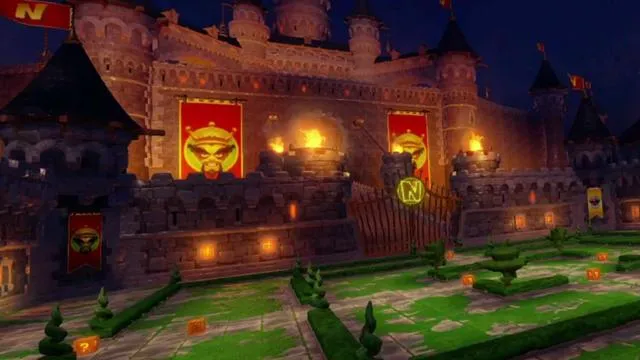 Nitro Court is a Battle Arena in Crash Team Racing, as part of the Citadel City World Area. Its Crystal Challenge is the fourth Bonus Round of Adventure Mode.
The arena shape is a perfect square, mostly consisting of green colors of the tiled ground and grass that make up the court yard. The arena is set at night time, and castle walls surround all four sides of the arena.
Arena Information
Hub World Area

Citadel City

Crystal Challenge

2:00:00 (Medium Difficulty)

Notes

This arena features a "Crystal Challenge" as a Bonus Round in Adventure Mode.

Rewards

20 Wumpa Coins for winning (100 WC with Online Bonus Multiplier); Purple CTR Token
Video
Coming soon.