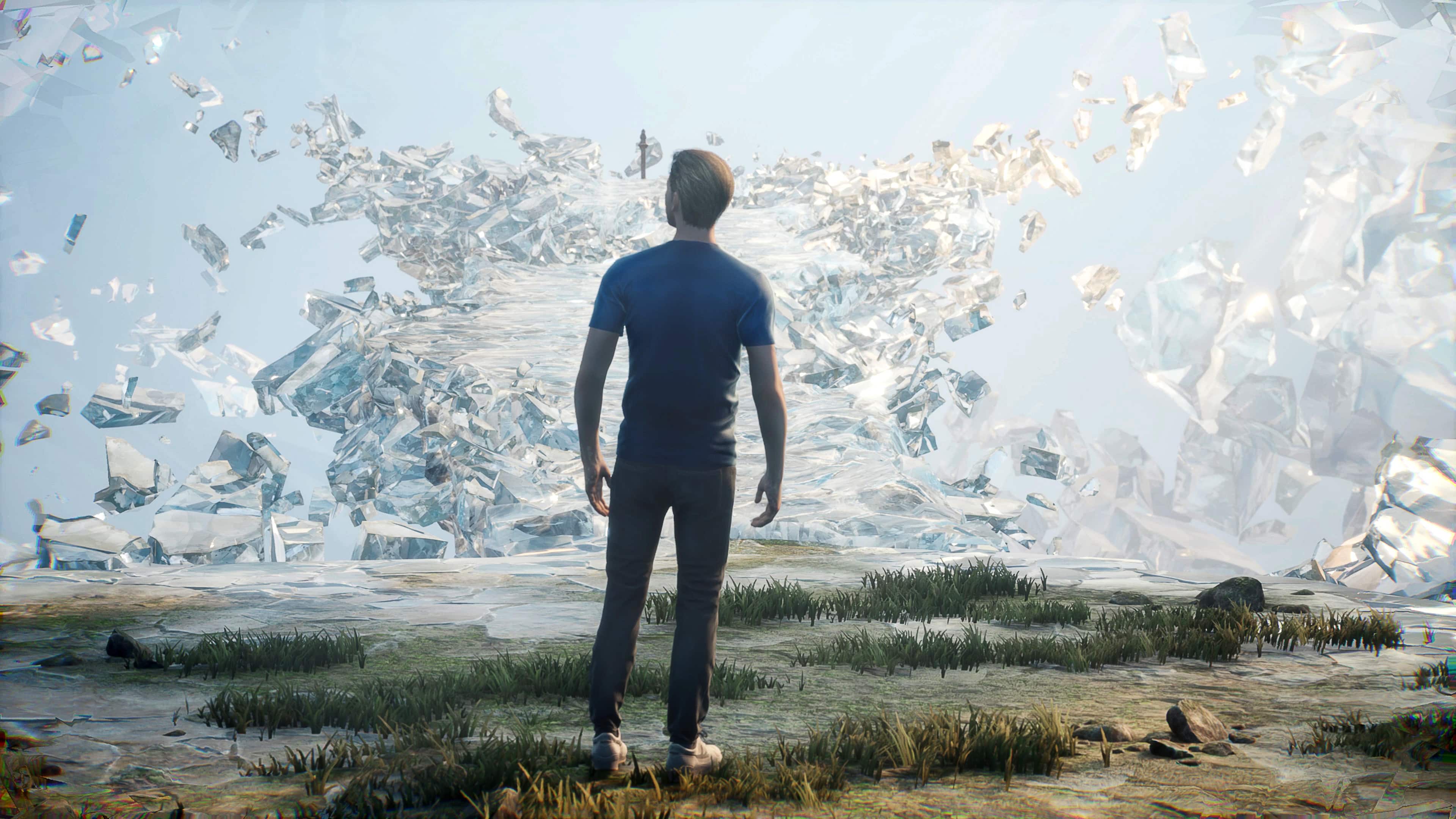 DONTNOD Entertainment always creates amazing original adventures from popular Life is Strange from 2015 to the underrated Vampyr from 2019. Twin Mirror, in my opinion, is another game that maybe isn't perfect, but is definitely worth talking about.
What is Twin Mirror?
Twin Mirror is a story-driven adventure game, developed by the French studio DONTNOD Entertainment. The action takes place from the Third Person Perspective.
Most of the gameplay relies on exploration and dialogues with other characters. We also face various choices that will alter the story throughout the game. Some of them are just minor choices, but others might have serious consequences for you, your friends, or the world around you!
Everything and everyone in the city has some secrets. You can feel the mysterious atmosphere in the air. However, the game not only takes place in the real world, but we are able to get into our protagonist's mind palace - something familiar for every Arthur Conan Doyle fan.
This mechanic allows us to analyze and reconstruct certain events. We can see them play out in various outcomes and decide which is the most probable scenario. Deduction and the ability to visual some events give us more in-depth information about the world and the story around us.
The Story of the Game
In Twin Mirror, we get to play 33-year-old Samuel Higgs. He is a former investigative journalist who recently went through a love heartbreak. Our hero returns to his hometown Basswood in West Virginia to attend his friend's funeral.
In the morning, he wakes up in a hotel room and discovers that his shirt is covered in blood. He is in panic and can not remember any events from the night before. You will get to solve the mystery. Samuel will use his relationship with old friends to further the story and solve countless Basswood mysteries on the way.
What are all the basics you need to know to be intrigued by the story? If you want to know more, check out the game for yourself.
Twin Mirror Announcement Trailer
Official Video Description
In this psychological thriller, the main character Sam Higgs returns to his childhood town for his best friend's funeral. It quickly becomes obvious that this little West Virginian city holds numerous dark secrets. The former investigative journalist will employ his deductive skills to uncover the mysteries surrounding the city and its inhabitants.
Is Twin Mirror Worth Buying?
Yes.
It is often on sale by 10-30% on most platforms. It is not an expensive game, but a very well-made story for every mystery fan. The game has its ups and downs, and it is not the prettiest or action-packed game, but its charm is in the story and the atmosphere all around.
Characters are well written, with some better and worse performances. I loved the mechanic of our hero's mind palace that enhances the experience even more.
---
Twin Mirror is out now on PC, Xbox One X/S, and PS4.
For more underrated games, check out this article about Paradise Lost.