Using Dango coupons when eating in Monster Hunter Rise guarantees you a 100% chance of activating the effects, and there is a trick on how To Dango tickets Fast.
Knowing Dango is a must for any hunter in Monster Hunter Rise. Dango is the food of the game, and before going on a mission it is highly recommended to eat to obtain an increase in Health and Resistance and to obtain some special effects that will give us different advantages in the field.
Depending on several factors, each Dango will have a percentage of probability to activate, and that gives you advantages such as accelerated sharpening, recovering more health when using healing objects, defense improvements, making large monsters weaker, etc.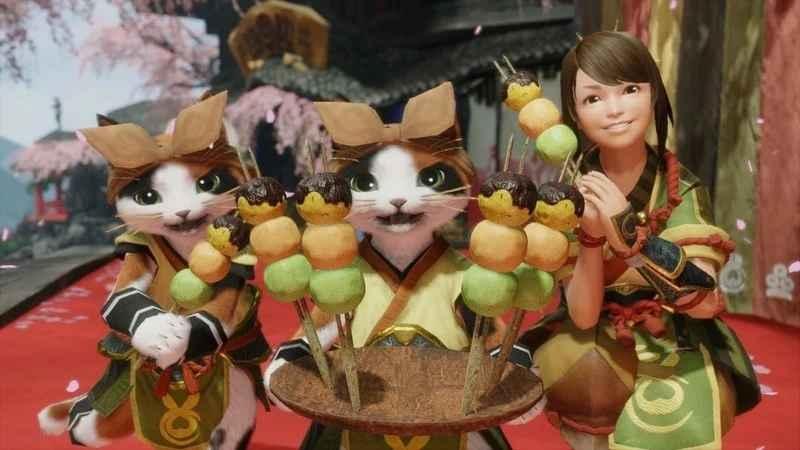 How to get Dango tickets fast?
There is a way to make the effects of Dangos always activate, with 100% probability: using Dango coupons before paying with money or Kamura points.
You will get Dango tickets as a reward in different places, but they are rare, so it is possible that as a general rule you decided to reserve them for the toughest battles. But you no longer have to!
You can get insured Dango coupons by using the Assortment function in the canteen (the one in the menu below see the menu). Here we can automatically transform materials that we have, such as mushrooms, raw meat, or parts of monsters, into rations, potions, and other consumable objects.
If you create lots of items, doing so will bring you a text box of Yomogi the chef, who will reward you with various Dango coupons. You can do this as many times as you want without seeming to stop giving you Dango coupons, so take advantage of this way to get items to get the tip Dango coupon.
One way to get lots of one of the raw materials (raw meat) to turn into rations with the assorted assortment option is to talk to Rondine the merchant in Plaza Comrade. In the option Exchange for objects and Buy merchandise you can buy materials such as gunpowder, net, or raw meat with Kamura points.
What After You Get Dango Tickets?
If you're wondering what you should use your Dango tickets on, some of your best skills include the following:
Dizzybloom: This makes it easier to stun monsters, excellent for hunting horn, hammer, charge blade, and - to a lesser extent - Lance and Greatsword (depending on what switch skills you have equipped).
Blastslash: This allows you to speed up sharpening and later on in the game upgrades large barrel bombs to mega barrel bombs.
Spud-luck: With this, large monster encounters on quests have an increased chance of being weaker than normal.
Magnacrisp: This gives you Dango Moxie, which prevents fainting one time when damage is taken and exceeds your remaining health, and Dango adrenaline, which increases attack when health is dangerously low.

---
Now that you know how to get Dango Tickets fast and what Dango skills you should prioritize, why not check more guides on Monster Hunter Rise and many other awesome games, right here, on GamesAtlas?