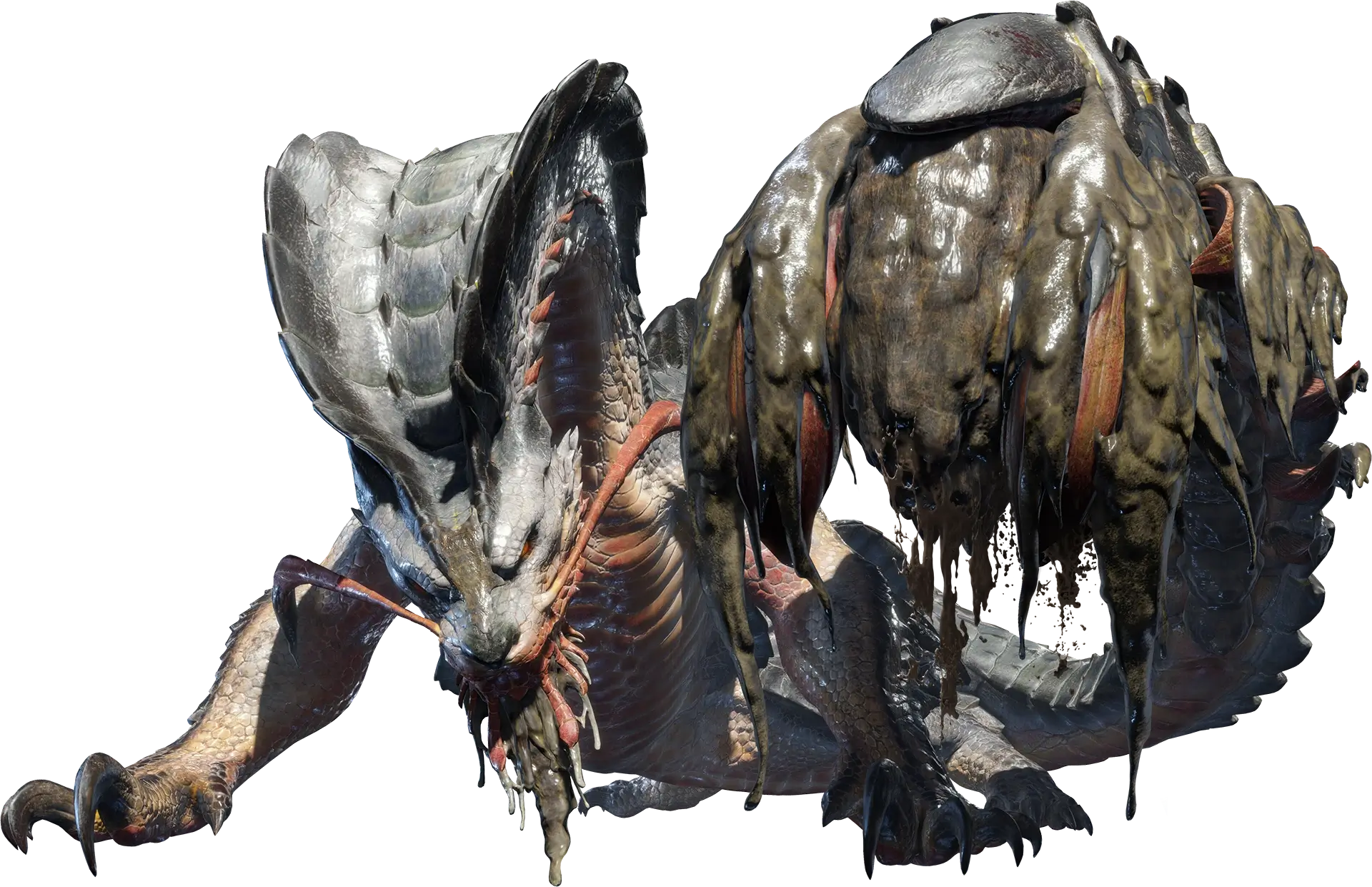 The Almudron is one of the most cumbersome monsters in Monster Hunter Rise. If you resist hunting it, here are a series of useful tips to kill it.
Monster Hunter Rise has added a few new monsters. The Almudron is one of those that you will find in the missions of greater difficulty, and you must bear in mind that you face a demanding rival.
This new leviathan has established itself as one of the toughest monsters in Monster Hunter Rise. His unique set of moves and abilities make him one of the enemies that give hunters the most trouble at high and low ranks. If you don't want to succumb to it, take a look at the following tips:
The Almudron's abilities make him a sticky beast... Never better said, since all the time he will release mud that can slow you down. It is a very agile, long, fast monster with a somewhat random set of movements.
Therefore, you must be with your full attention on all their actions. Its most devastating attacks are carried out with its tail, which can tie up a giant ball of mud that you must avoid at all costs. It will also jump out of the water to hit you quickly, even though it is away from you and will summon mud towers that can lock you in. Its moment of greatest power will be revealed to you when you see that the clay it gives off has golden tints.
The Almudron is especially weak to fire and ice, especially the first of these elements, so you should make sure to equip a weapon with one of them. What is the best weapon to deal with the Almudron?
Here everyone has their tastes, although we bet on manoeuvring speed: long sword. Although, if you want to be safe, equip a lance or bowgun with which you can defend yourself and hit without problems. Direct hits to the head are rewarded more than slicing damage, so a hammer is not a bad option either.
However, one of if not the best option against Almudron is flying in there with your Charge Blade with the Axe Hopper silk bind skill, this skill is essentially the aerial style from MHGU, allowing you to get on the level of Almudron's head and giving you the perfect chance to snipe its head.
That said, the strategy in combat, beyond not being exterminated, is to hit the head and the tail. To break this last part, you can direct the blows to the tip or to the base, since both are breakable. So you can eliminate one of its most devastating attacks. Refrain from hitting the front legs, as they are reinforced.
---
Now that you know the best tips to take this muddy salamander out, why not check out our guides on Monster Hunter Rise and for more guides on the best games around, stay tuned, here at GamesAtlas.