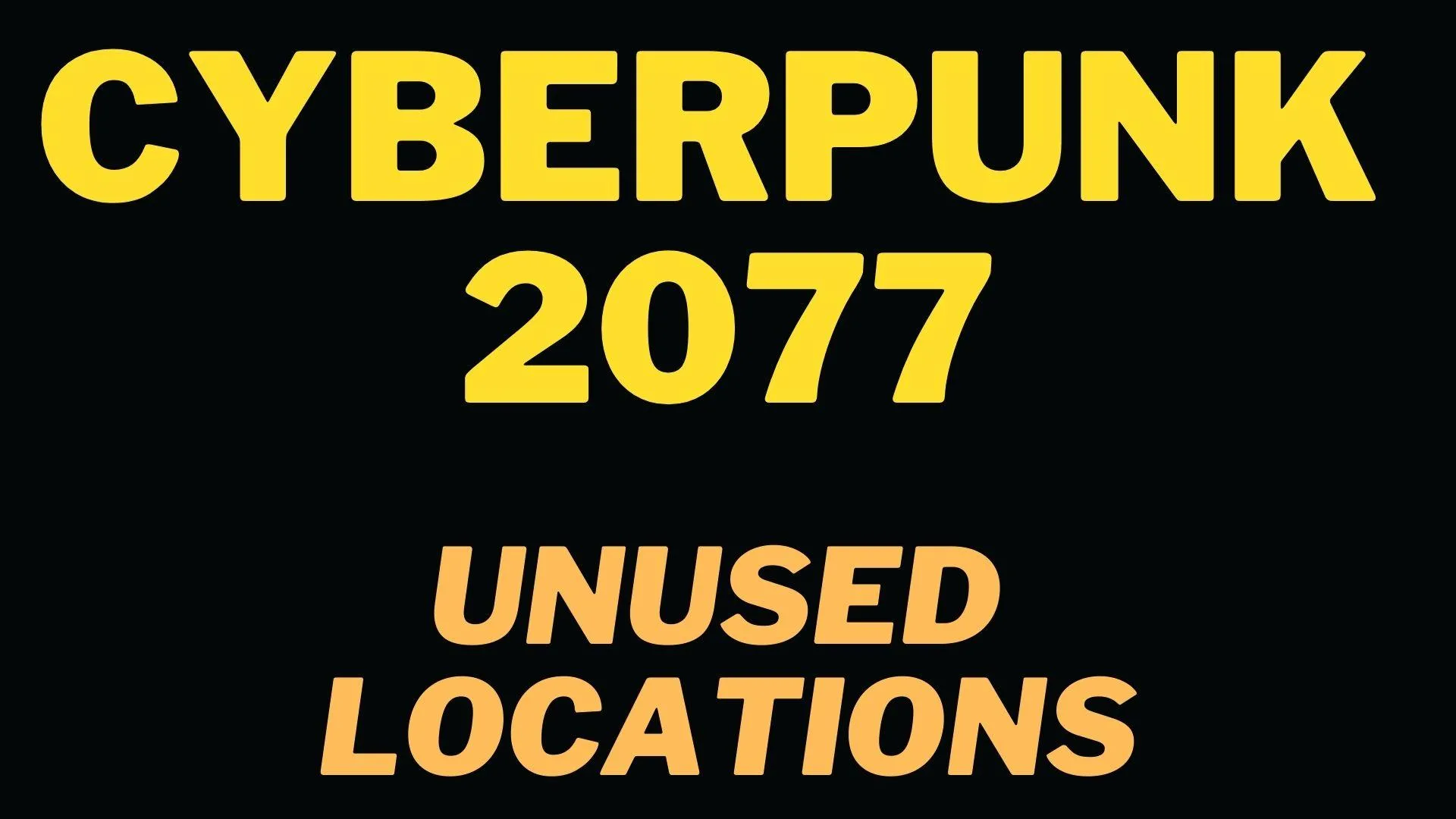 With the release of Cyberpunk 2077, many of the players were angry at the bugs, and the game not being finished. The performance was a big issue for many people, as well as just the game not working and crashing on the old console generation in PS4 and Xbox One. We already got some unused locations found in Cyberpunk 2077.
The patches are coming out and fixing some stuff, the game runs better than it did a while back, and with it comes the realization that we have a lot of the game missing.
Let's check out some unused locations found in Cyberpunk 2077 using freefly modification that allows players to use the no-clip mechanic.
Unused Content in Cyberpunk 2077
We already know that the game sadly is not what It was supposed to be. We had a lot of mechanics and content cut out completely from the game, but here and there we see more and more remains of the locations and mechanics that were supposed to be included in the final product.
I stumbled upon a series of videos by the creator called MZK on YouTube. With his permission, I will attach some of the most interesting videos down below.
There are some clear signs of the potential that the game once was. We have a lot to see so let's get into these unused locations found in Cyberpunk 2077 right now.
Unused Locations Found in Cyberpunk 2077
Cut Out NCART System
Pacifica Underground Station
Underground Tube Station
NCPD Station
Huge Half-Finished Station
Completely Removed Station
V's Apartment Building
Elevator
Ground Floor
It is most likely that MZK will continue his series of diving into the unused content and for more videos on unused locations found in Cyberpunk 2077, so check out his YouTube channel.
Hopes for the Future of Cyberpunk 2077
With so much cut or unused content we are starting to see, the only thing that is left for us is hope that it will return or be reused sometime in the future after the developers fix most of the bugs and glitches.
It is pretty clear that the focus right now for CD Projekt RED is to fix the game, bugs, and issues that are more important. The game already has improved quite a lot, with fewer crashes and issues that would stop players from progressing throughout the story.
With the Witcher 3: Wild Hunt most of the free DLCs were just simple missions, some visual changes, or additional hairstyles. My hope is that with Cyberpunk 2077 they will change their plans and go a step further, and as a part of the free DLCs announced a while back we will get a lot of new mechanics that were supposed to be included from the start.
We could see a DLC that would introduce the whole NCART system, add new small locations and lines for us to travel in a more immersive way. We could also get a new vendor that would allow us to change our appearance as a separate free DLC and much more.
Conclusion
We have seen a lot of unused locations found in Cyberpunk 2077, and it is still a good game on its own. It is nowhere near the revolution it was advertised as. If they decided to add whole mechanics and functions that were cut out, would it make it a great, revolutionary game we hoped for? Only time will tell. We have no confirmation what the free DLCs are going to be, but we can still hope it will change the game into a real RPG we all wanted it to be.
---
Cyberpunk 2077 is out now on PC, PS4, Xbox One X/S with next-gen versions for PS5 and Xbox Series X/S to come in the second half of 2021.
For more Cyberpunk 2077 news, check out our whole section about the game.