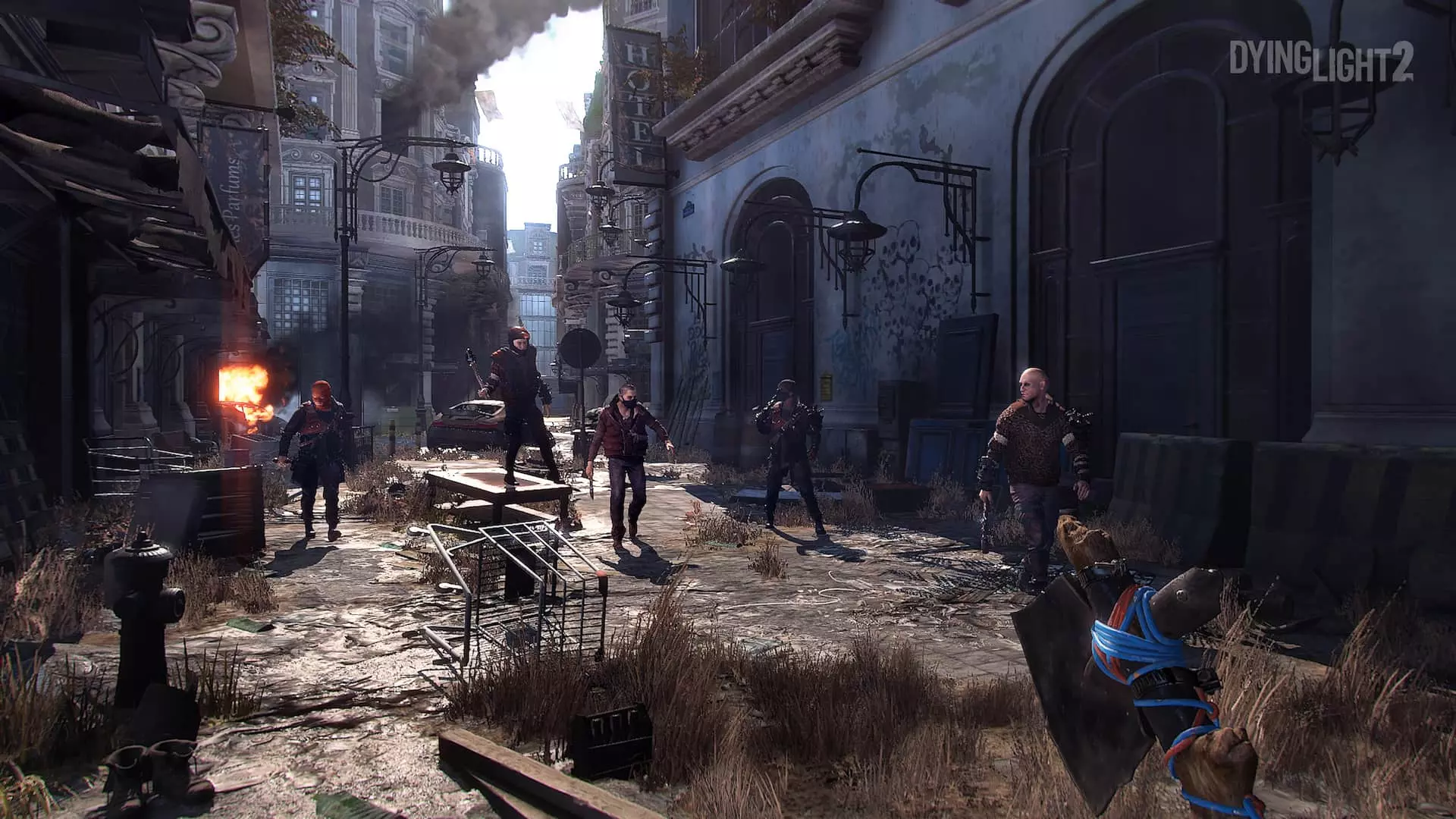 Dying Light 2 is a second installment in a Dying Light franchise started in 2015. The first game offered a very well-designed weapons system, where you could upgrade your gear and repair it a couple of times. Two to five times, depending on the rarity of the weapon, but Dying Light 2 changes some stuff in that regard. You are still able to upgrade your weapons with up to three mods, also depending on the rarity of the weapon. However, getting your durability back works a little different this time, so how to repair weapons in Dying Light 2?
How to Repair Weapons in Dying Light 2?
There is no direct repair mechanic in Dying Light 2 Stay Human. Every weapon has a certain durability that scales with the rarity of the weapon. Epic axe for example has more durability than green hammer. The weapons overall last a lot longer than in the first game.
In order to repair weapons in Dying Light 2 you need to install mods. The thing that the game does not tell you among its many hints is that installing mods to the weapon repairs your weapon. After installing a mod, you will restore 50 durability for your weapon.
The new tactic is not to install all mods at the beginning of using a new weapon, but gradually after using it, you want to install mods to restore some of the weapon's durability. Using an example, yellow machete has 210 durability. You want to use it for a while, kill some enemies, and at about 150 durability add your first mod that would add more damage or an elemental effect to this machete. Repeat that process two more times, and you will get 360 durability from a 210 durability weapon. Additionally, there is a mod that makes your weapon cost less durability while using, so you can make that weapon last twice as long if you upgrade this mod to the maximum.
The off-hand shotgun is an accessory, so it is a one time use weapon, which cannot be repaired. You will need to craft another improvised weapon in order to shoot again. On the other hand, bows and crossbows last forever. They have no durability whatsoever. The only thing you need to keep track of is having enough arrows or bolts respectively.
Can a Weapon Last Forever?
Sadly, no. The only pieces of gear that can last forever are bows and crossbows. Apart from that, every weapon will be destroyed at some point, depending on its durability and how you manage your mods to this weapon. You will need to find or buy a new weapon because you cannot repair weapons in Dying Light 2 over and over.
On average, a weapon should last you at least an hour or two of normal gameplay. Obviously, if you want to go hunt for zombies or visit some dangerous areas or bandit camps, then the weapon might last shorter.
To maximize your weapon usage, make sure to use your parkour skills like Dropkick or Grapple to get rid of some enemies using your environment, and not only wave your axe around. You can mix some Molotov cocktails or Throwing Knives in that too.
---
Dying Light 2 Stay Human is scheduled to release on February 4, 2022, on PC, PS4, PS5, Xbox One X/S, and Xbox Series X/S.
For more guides, articles, and news on Dying Light 2 make sure to check out Dying Light Platinum Edition for the Nintendo Switch: How Does It Run? and Dying Light 2 Weapons List — All Weapon Types in Dying Light 2. For more gaming news, stay up to date with Games Atlas.