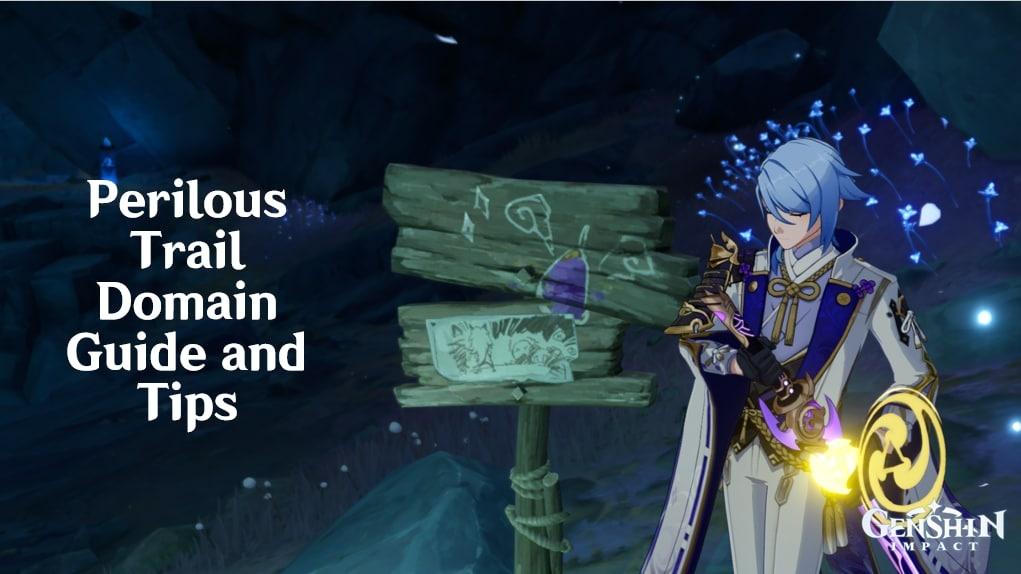 Preview - Perilous Trail
Perilous Trail is a domain-type event, where you can fight enemies and complete more challenging levels for greater rewards. The goal is for you to complete the domain, cycling through teams with varied limitations on which characters you can bring into the next round. Unlike other domain events, however, you do not get more rewards for completing it within a shorter time or achieving a higher score.
For end-game players, this is a great avenue for you to test out your damage, especially with the various buffs given. However, Lower-AR players and beginners do not need to fret as there will be several trial characters given for each domain. These are fully built characters that can help carry you through the event. Do note that if you already have the character, you will be using your build for them.
The trial characters vary for each domain and I will elaborate on each set of trial characters below.
Perilous Trail Unlocking and Rules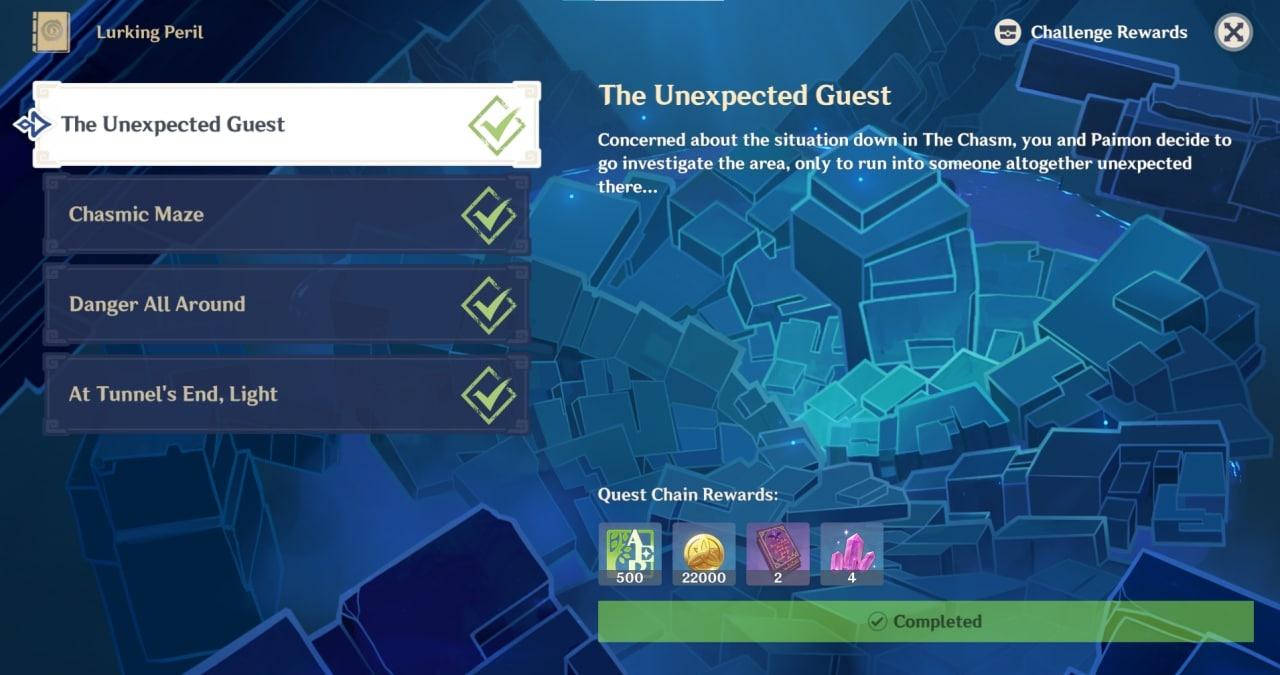 You will need to complete 4 sets of story quests to unlock each of the 4 domains. Fret not as these story quests are one of the best in Genshin Impact so far and are very enjoyable. After unlocking the domain, you will need to set up a team of 4 and select 3 additional buffs for this team. The first 3 domains have 3 rounds of challenges (and hence 3 sets of characters). However, the last domain has 6 rounds and hence requires 6 teams. When choosing your teams, you should try to select buffs that complement their playstyle and damage. Each domain has a different hindrance to the next team you can bring, which I will elaborate on below.
Domains of Perilous Trail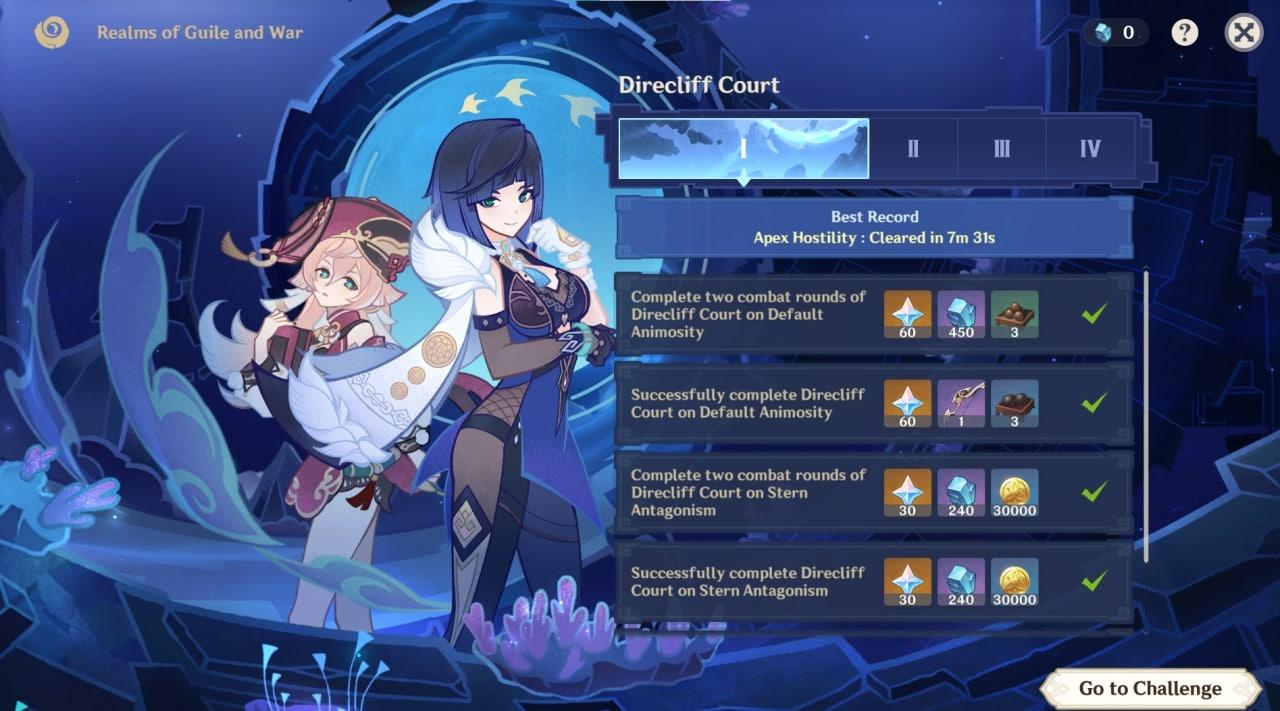 Here is the list of domains, including trial characters available for each. Do note that the constellations that you have for the trial characters do carry over.
Direcliff Court: Select 1 character to continue, other characters will be unable to proceed for the rest of the domain duration.

Trial characters: Yanfei, Xingqiu, Chongyun, Yun Jin, Qiqi, Keqing, Yelan, Shenhe
Teams I used: Ayaka/Ayato/Shenhe/Qiqi, Raiden Shogun/Xingqiu/Yae Miko/Bennett

Kaleidoscope Cage: Two characters will be selected at random to enter recuperation mode for the rest of the domain duration.

Trial characters: Yanfei, Sucrose, Ningguang, Gorou, Raiden Shogun, Arataki Itto, Jean, Zhongli
Teams I used: Ayaka/Ayato/Shenhe/Qiqi, Xiao/Jean/Zhongli/Ningguang

Insurgent Twilight: All party members need to recuperate for 1 round and cannot be deployed again during this time.

Trial characters: Thoma, Kujou Sara, Diona, Sayu, Yae Miko, Xiao, Yelan, Kaedehara Kazuha
Teams I used: Ayaka/Mona/Shenhe/Qiqi, Raiden Shogun/Yelan/Yae Miko/Xiangling

Utmost Deception: One member of the current party can be selected to continue, but everyone else will enter recuperation mode for 2 rounds, within which they cannot be deployed into battle.

Trial characters: Beidou, Diona, Sayu, Yun Jin, Yae Miko, Arataki Itto, Xiao, Zhongli
Teams I used: Ayaka/Ayato/Shenhe/Qiqi, Zhongli/Xiao/Jean/Ningguang, Hutao/Xingqiu/Ningguang/Zhongli
Teams
You can see the team I used above, but recommended F2P-friendly teams would be:

Xingqiu, Xiangling, Beiodou, Thoma
Yelan, Xingqiu, Raiden Shogun, Kaedehara Kazuha
Sucrose, Xingqiu, Fischl, Beidou
Raiden Shogun, Xingqiu, Xiangling, Bennett
Sayu, Kaeya, Xiangling, Zhongli

Since enemies generated are random, I cannot give specific guides.
Other teams that are good in general include:

Kamisato Permafreeze (Ayato, Ayaka, Shenhe, Qiqi)
Raiden National (Raiden Shogun, Xiangling, Xingqiu, Bennett)
Childe support (Tartaglia, Xiangling, Kazuha, Bennett)
Hutao (Hutao, Xingqiu, Kazuha, Thoma)
Morgana (Mona, Ganyu, Venti/Sucrose, Diona)
Sukokomon (Sanganomiya Kokomi, Xiangling, Beidou, Sucrose)
All Geo (Albedo, Arataki Itto, Gorou, Zhongli)
Rewards from Perilous Trail

There are 4 domains of varied difficulties. If you complete all domains at the highest difficulty (Apex), you can obtain the following rewards:
Primogems x810
Hero's Wit x38
Talent Books (Liyue)
Liyue Weapon Materials (Blue and Green)
Fading Twilight Bow (and refinement materials)
Mora
Mystic Enhancement Ores
Additionally, you can purchase a Crown of Insight, refinement materials for the Fading Twilight Bow, Mora, Talent books, Weapon materials, Mystic Enhancement Ores etc. in the event store shown above. Completing all domains on the Apex difficulty level will allow you to buy out the store.
We hope that you have found this Perilous Trail Guide article helpful and that you will enjoy the new updates in the long-awaited 2.7 version of Genshin Impact (more information here)! For more information on Yelan, you can check out my Yelan build article here. To learn how to build Xiao, you can refer to my article here or this article on his constellations and team compositions. Do lookout for more Genshin guides from me and let us know if there are other articles you would like to read!