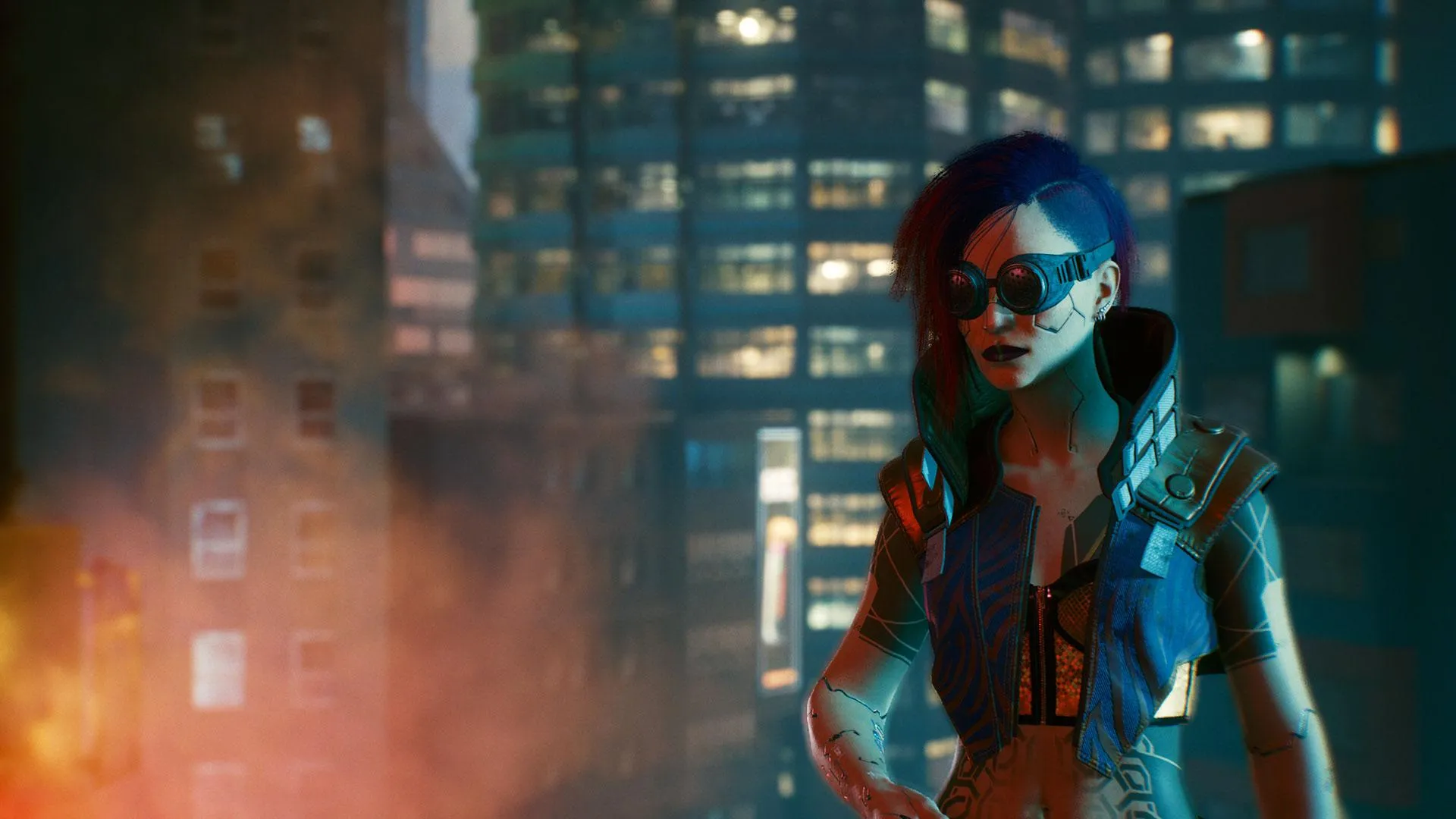 It would be borderline disrespectful for CDPR to leave out any romances for the iconic Johnny Silverhand in Cyberpunk 2077 and so, the rock legend of Night City does have two romances with his former lovers and friends.
You'll be able to get one of these no matter your choices, as Alt Cunningham's is more of a very detailed love scene which you'll stumble upon as you progress through the main story. However Rogue's does depend on V's relationship with Johnny and of course the decisions V makes during the mission "Blistering Love." As these are Johnny's romances and not necessarily V's, the sexuality and identity of V has no effect on either romance.
Rogue Amendaries Romance Guide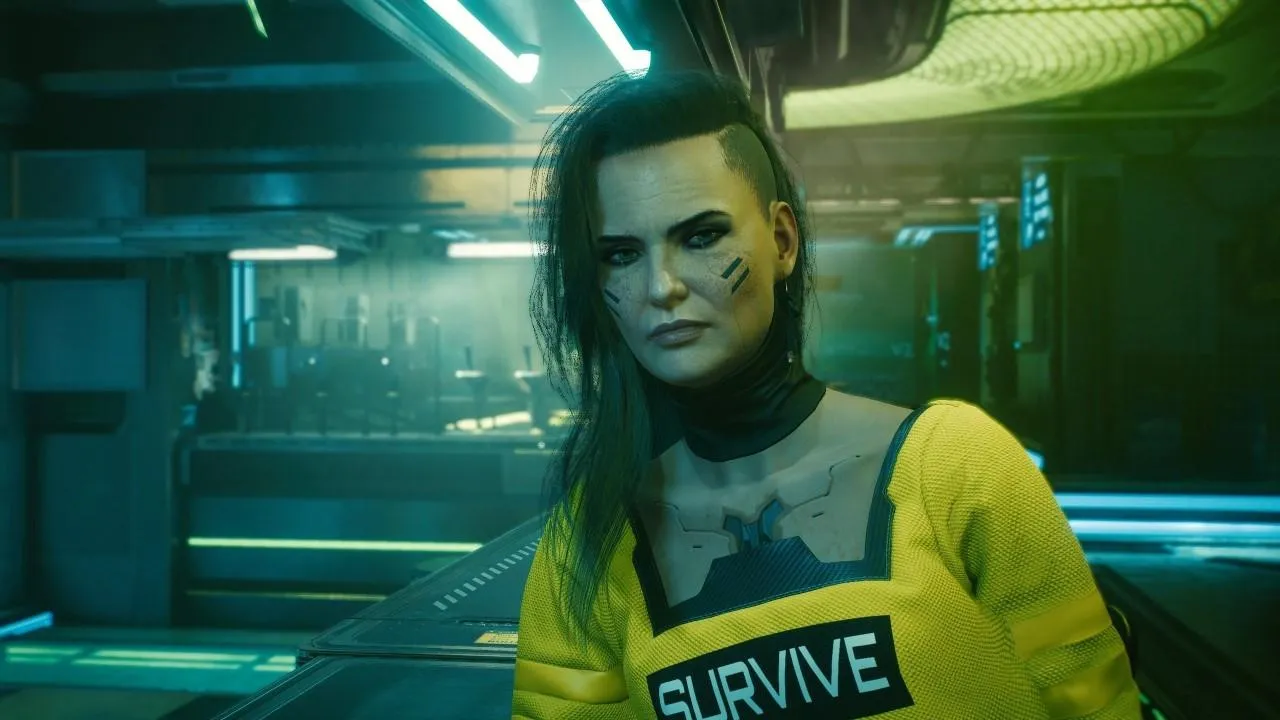 Orientation: Heterosexual
Gender Requirement: Any (Johnny Silverhand's Romance)
---
The highly experienced, talented, and veteran mercenary known as Rogue in Cyberpunk 2077 was a long term friend and lover of Johnny Silverhand. She is a character who plays a vital role in taking down the corporation known as Arasaka for both Johnny and V.
How to Romance Rogue in Cyberpunk 2077 (All Dialogue Choices)
You first meet Rogue in the afterlife and you soon warm up to her as she helps you through your struggles of managing the chip you have inserted in your head. Eventually, she realizes you're no ordinary Merc and is the first to help when she believes you have Johnny's soul stuck in your head. You can obtain her romance by progressing through the mission "Chippin in." Be sure to follow these steps in order to get her romance:
Chippin' In (Main Mission - V Storyline)
This mission will be added to your map as you progress the main story. Follow the mission through until the end.
Eventually, you will be sitting at a "gravestone" with Johnny.
The following dialogue is important for an alternative ending, as well as Rogue's romance. [Inscribe Johnny's Initials] "Let's do something about that."

"The guy who saved my life."Nah, fucked that up to."

- Important decision! This is useful for the alternative ending.
The rest of the dialogue will enable you to a few side missions from Johnny's friends and band members, Including Rogue's.
Be sure to say the following. "What do you want from me?" "Ok, but as far as second chances go, this is your last" "You were a real dick at the beginning." "When you said you let down your friends?" "Smasher biz really got to her" "Yeah, I'll call Rogue."

- Important! If you get this at the end, then you have done everything correctly and will now have the extra missions.
Blistering Love - (Side Mission - Johnny Storyline)
This mission will show up on your log and you'll have to call her to ask her out on a date for Johnny
After she accepts, she'll give V a date and time to pick her up. wear something nice.
After you manage to get in the cinema, you'll eventually have these dialogue options, go with the following. "How'd you imagine this date going?" "Sure, lured in the movies to get laid by the way." "Do anything not to lose you." "Only thing that matters is that I came back to you" [Kiss] "More than I expected"

- Important decision. This initiates the romance between Johnny and Rogue the outcome is inevitable and there is no possibility for a relationship.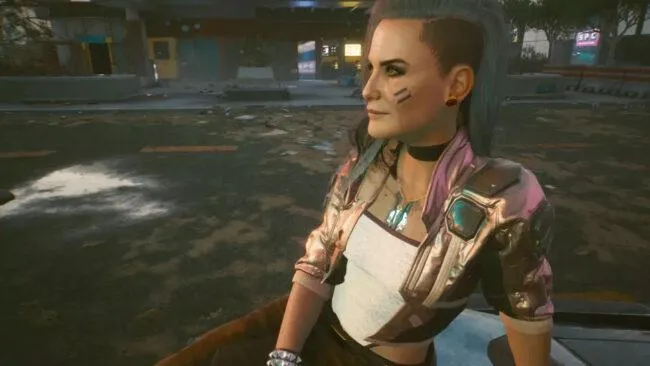 This is the end to Rogue's short but spicy story after you'll unlock the achievement "Bushido and Chill."
Alt Cunningham Romance Guide

Orientation: Heterosexual
Gender Requirement: Any (Johnny Silverhand's Romance)
---
Alt Cunningham was a notorious Netrunner who helped design the software known as "Soulkiller." We find out that she was a lover and friend of Johnny's and more about how she ended up working for Arasaka. She plays a vital role in helping V and Johnny out with their end-game.
How to Romance Alt in Cyberpunk 2077
You will be able to see Alt's romance with Johnny as you progress through the main story.
Never Fade Away (Main Mission - V Storyline)
This is automatically unlocked and unmissable. There are no choices and the scene is a flashback of Johnny's which leads you on to the next part of V's story. Enjoy.
For all the other Romances in Cyberpunk 2077, see the Full Cyberpunk 2077 Romance Guide (All Romances & Options).