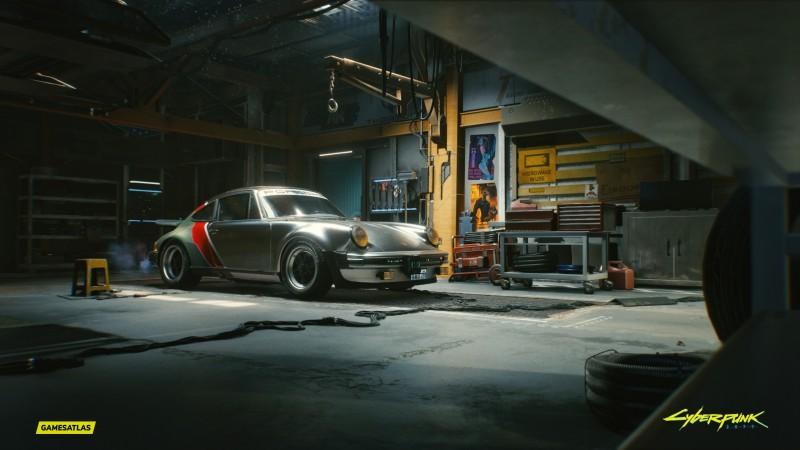 The Porsche 911 Turbo is a Sports vehicle featured in Cyberpunk 2077.
Based on the model range first launched back in 1974, the Porsche 911 Turbo is included in Cyberpunk 2077 as a unique, fully-drivable vehicle.
Its presence is tied to one of the game's main characters, being the signature customized vehicle of Johnny Silverhand - rebel rockerboy played and portrayed by Keanu Reeves.
The automotive icon retains its classic 1977 look, painstakingly recreated and adapted by CD PROJEKT RED concept and vehicle artists using sketches, photographs, and photogrammetry.
The model has been adapted to the reality of 2077 through the addition of, among others, a lidar attached to the front, a set of sensors and elements to identify the vehicle from the air, and electronic mirrors with monitors inside the vehicle.
The Porsche 911 is also customized to represent Johnny Silverhand's band, Samurai. You can see all the Screenshot of the car below.
Vehicle Stats & Specs
Class / Group

Sports

Manufacturer

Porsche

Country

Germany

Production Year

1977

Door Mount

Standard

Windscreen

Glass

Based on (Real Life)

Real Life Porsche 911 Turbo from 1977
Screenshots