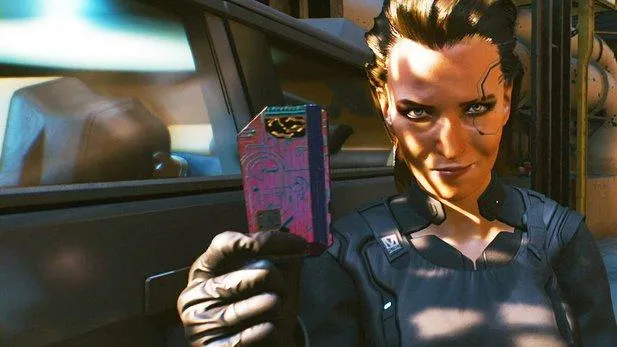 Orientation: Bisexual
Gender Requirement: Any gender, any lifepath
---
Meredith Stout is a High-end Corpo in Cyberpunk 2077 with power and an abundance of resources. She will not take a liking to V unlike the other characters in the story. She will not be one to jump at you or hold your hand. She will-however try to get rid of you the second you meet her. Matchmade in heaven am I right?
How to Romance Meredith in Cyberpunk 2077 (All Dialogue Choices)
V meets Meredith during the mission "The Pickup." Here is our guide to getting the "Hidden" Meredith Stout Romance:
The Pickup (Main Mission - V storyline)
As you progress through the main story you'll pick up this mission.
Meredith Will arrange a meet-up and as you arrive at the location, she'll use intimidation tactics until she realizes V can be of use
She will eventually hand you a bio-chip with a virus on it. Accept the chip and make your way to the Maelstrom Hideout

Additional Info - Follow through with the mission and be sure to hand them the Chip as Meredith intended. Do not hack the chip. Don't tell them it's bugged. Don't attack upon sight and do not pay for the package with your own eddies.

- Important decision!

We can not stress these options enough. If you do not give the chip exactly as Meredith hands it to you. you will not have the option to romance her

Be sure to follow these dialogue options instead. [Sit] [calm Jackie] "Jackie, Sit down." "I'll Pass." "Show it to me." "We'll take it." "Really expect me to pay twice?" "Prepared to offer us a discount?" [Takedown Royce] [Shoot Royce]
After you exit the hideout you'll see Meredith pull up in a car. This will happen if you followed the dos and don'ts correctly. If Gilchrest shows up or neither then you'll have to reload a save point before and try again.
You'll have an option to talk to Meredith if you approach her.
After the mission, Meredith will slide into V's DM's reply with "Same, was starting to like you" "I'll be there"
After you meet with her at the No-Tell Motel you'll be able to say "So what now?" Then being the assertive dominatrix she is. She'll grab you and rock V's world.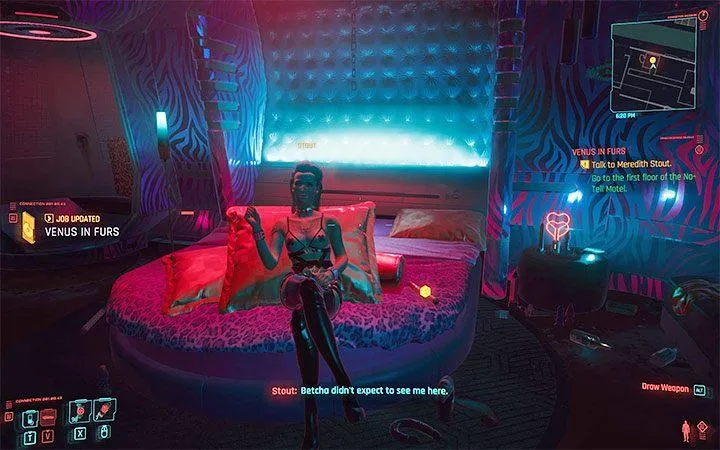 The sexuality and identity of V do not matter and upon completing this romance Meredith will drop you one last check leaving V with nothing but memories.
For all the other Romances in Cyberpunk 2077, see the Full Cyberpunk 2077 Romance Guide (All Romances & Options).