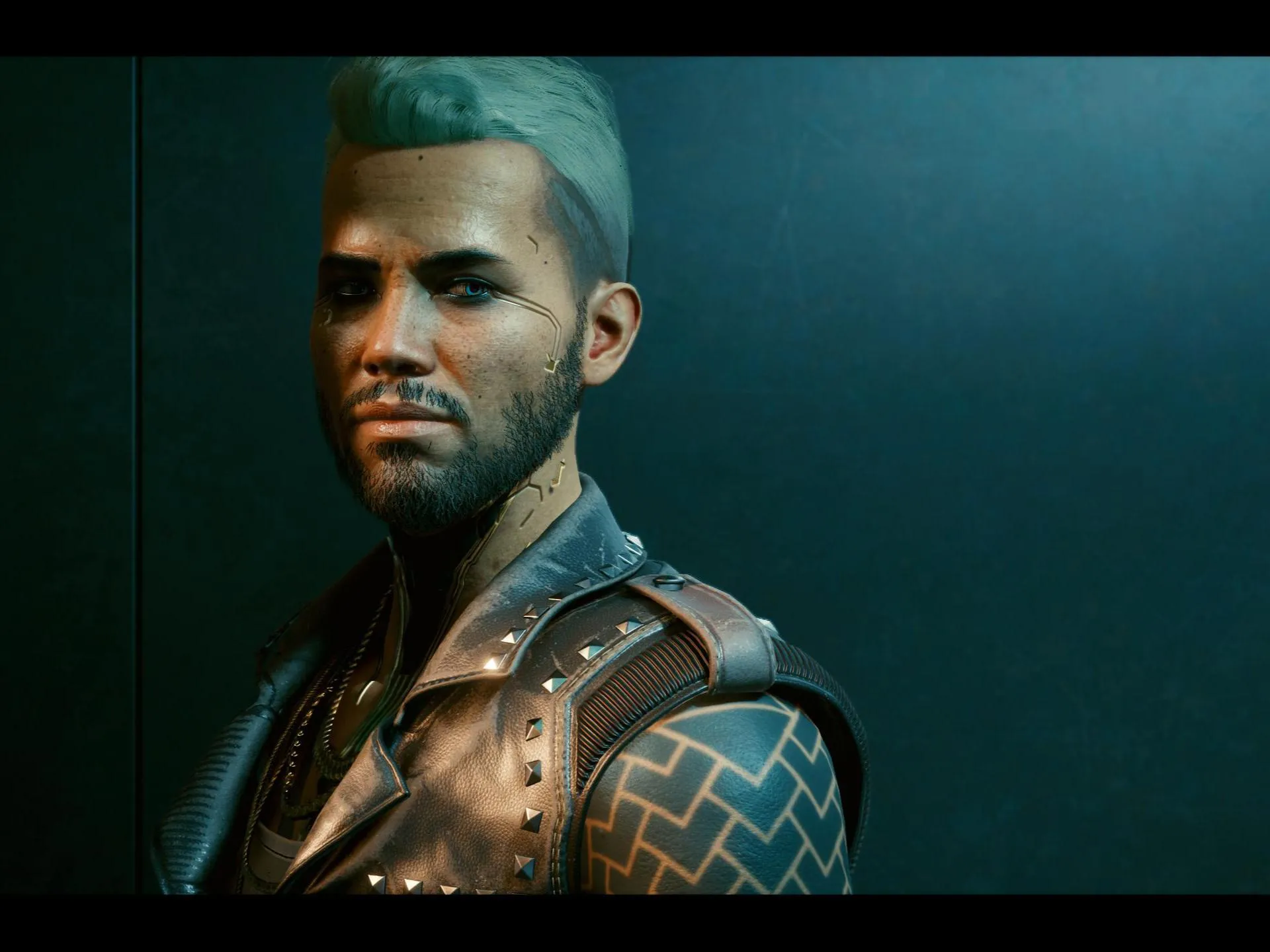 Orientation: Gay
Gender Requirement: Male Body Type & Male Voice; Genitalia doesn't matter
---
Johnny's friend and former bandmate, Kerry Eurodyne in Cyberpunk 2077 is a very outgoing yet confusing individual to understand. He seems a little lost in life and V is just the person to help him find his way again. After all, money doesn't guarantee happiness, and Kerry's lifestyle is a clear example of that.
How to Romance Kerry in Cyberpunk 2077 (All Dialogue Choices)
You'll be able to start Kerry's storyline as soon as you meet him through Johnny's storyline and penultimate missions. "Chippin' in" and "Blistering Love" During these missions be sure you befriend Johnny otherwise you won't be given the opportunity to some of the missions provided by his former band members.
Holdin' on (Side Mission - Kerry's Storyline)
After completing the missions above. Should you befriend Johnny. This will show on your Map. Make your way to the waypoint.
Progress through the mission. You're decisions don't really matter right now.
Second Conflict (Side Mission - Kerry Storyline)
This mission again accepts automatically, so make sure to head to the destination.
Again, finish the mission. you've only just met the guy, can't make a move too soon.
A Like Supreme (Side Mission - Kerry Storyline)
You guessed it. The mission will show on your map. Just arrive at the location.
Once again, your choices don't matter.
Rebel! Rebel! (Side Mission - Kerry Storyline)
After some time. Kerry will call you which will start the mission.
Complete the mission.
I Don't Wanna Hear It (Side Mission - Kerry Storyline)
Kerry will text you providing you with the option to say "Who doesn't like explosions and races right?" This will accept the mission.
Finish the mission
Off The Leash (Side Mission - Kerry Storyline)
Okay finally at the important part. After you leave the club it will take several days before Kerry makes contact with you
After you're given a waypoint V will be standing at a balcony with Kerry. these are the dialogue options you should go with. [Lean] "Glad we got a moment to ourselves" "You can tell me" "But we did make it" "Maybe it's time you stopped being afraid" [Kiss Kerry] "yes"

- Important decision! You will then kiss Kerry, however, he is Gay, so of course, you will have to be a Male V
Boat Drinks (Side Mission - Kerry Storyline)
Kerry will take his time to call you again. Good things come to those who wait, after all. When he does, accept the mission with "Say no more. On my way"
Upon arriving at the boat say "Ahoy back 'atcha" [Sit] "Yeah"

- Important decision. This progresses the mission and enables the romance

Eventually, Kerry will stand up and begin to wreck the boat. Be sure you help him do so.
After you destroy some of the possessions. Kerry will ask you to give him a hand with one.
here you'll be given the following dialogue. [Help Kerry] [kiss]

- Important Decision! This starts the romance scene, If you are a female V, Kerry will "Politely" reject your advances.

After you're considerably hot and fiery experience on the boat. You'll swim to shore. You want to pick the following to start a relationship with him. [Sit] "Beautiful Isn't it" "Preem way to settle a score" [Hug] "Pencil me in"

- Important decision. If you tell Kerry it was a one-time thing, you won't start the relationship.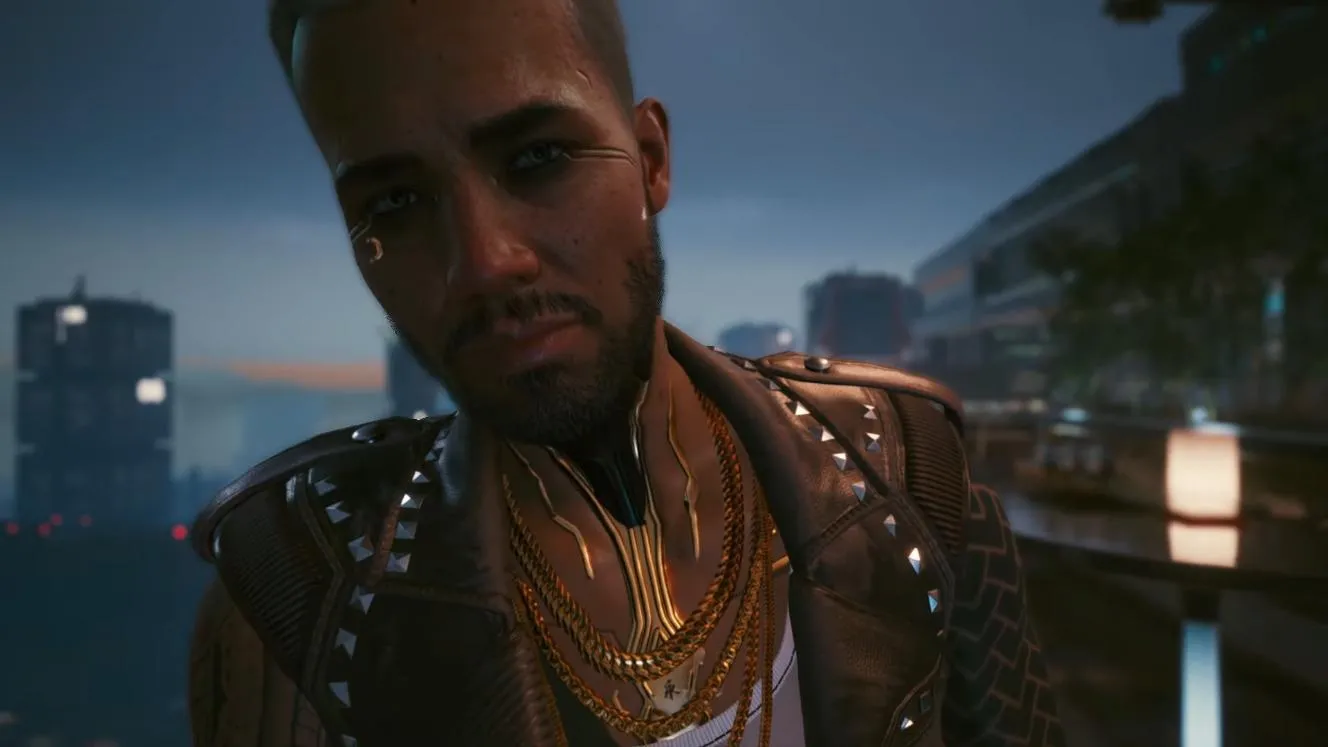 This then concludes Kerry's storyline and upon obtaining a creative and crazy new Boyfriend, you'll also get the achievement "To Bad Decisions!"
For all the other Romances in Cyberpunk 2077, see the Full Cyberpunk 2077 Romance Guide (All Romances & Options).