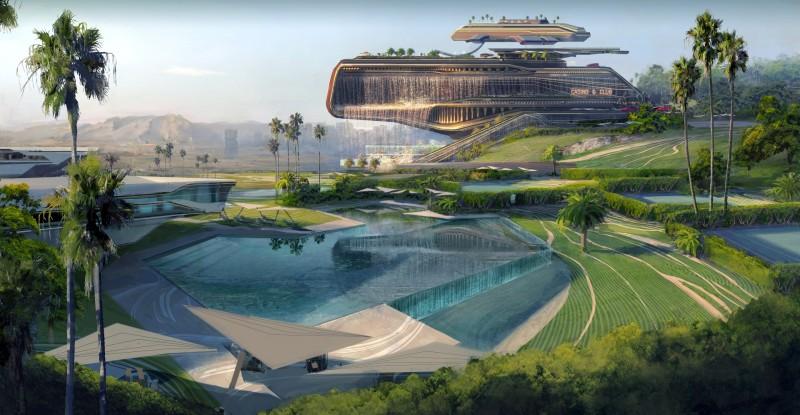 "Westbrook — many consider it to be the best place to live and have fun in Night City. It's where the richest and most influential members of society reside. But it wasn't always like that."

- CD ProjektRed.
The Westbrook District is the home where many of the celebrities and elite people of Night City leave.
A very expensive district and home of many cultural parts of the city such as the Japantown, home of the Yakuza families that have emigrated into Night City due to the limited police interference although the Tyger Claws are the dominant gang in the district and are considered to rule it.
This district wasn't always wealthy or even the best place to live in Night City. After the nuclear attack in the Arasaka Tower in 2023, the City Center was heavily damaged, and Westbrook is one of the closest districts to it also suffered from this. During the great restoration of Night City, residents saw the many ruins removed and replaced by Asian corporations. The once dangerous Combat Zone was revived into an exclusive, ultra-secure district.
If you have the money and looking for entertainment you can visit Japantown, full of gaming parlors, street food stands, and capsule hotels.
North Oak, a sub-district in Westbrook used to have one of the highest crime rates in all the city, but it changed all of a sudden after the great restoration, it is now home to Night City's untouchable elite people. Private security forces are present all over, because of this no gangs reside here. Nowadays, it is considered the most beautiful and luxurious neighborhood in all of Night City.
The Tyger Claws operates most of the time at night to avoid the heavy presence of corporate security.
Screenshots