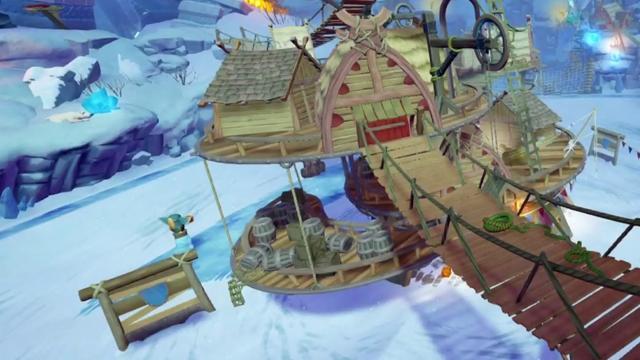 The North Bowl is an unlockable Battle Arena in Crash Team Racing. It's unlocked after winning all Arcade Cups on the Medium Difficulty.
As the name suggests, it is a bowl-shaped arena and has a large igloo in the centre. It has a snow / icy theme, similarly to the race tracks Polar Pass and Blizzard Bluff.
Arena Information
How To Unlock

Win all Arcade Cups on Medium Difficulty

Original Game

Crash Team Racing
Crystal Challenge

1:25:00 (Medium Difficulty)

Rewards

20 Wumpa Coins for winning (100 WC with Online Bonus Multiplier)
Video
Coming soon.