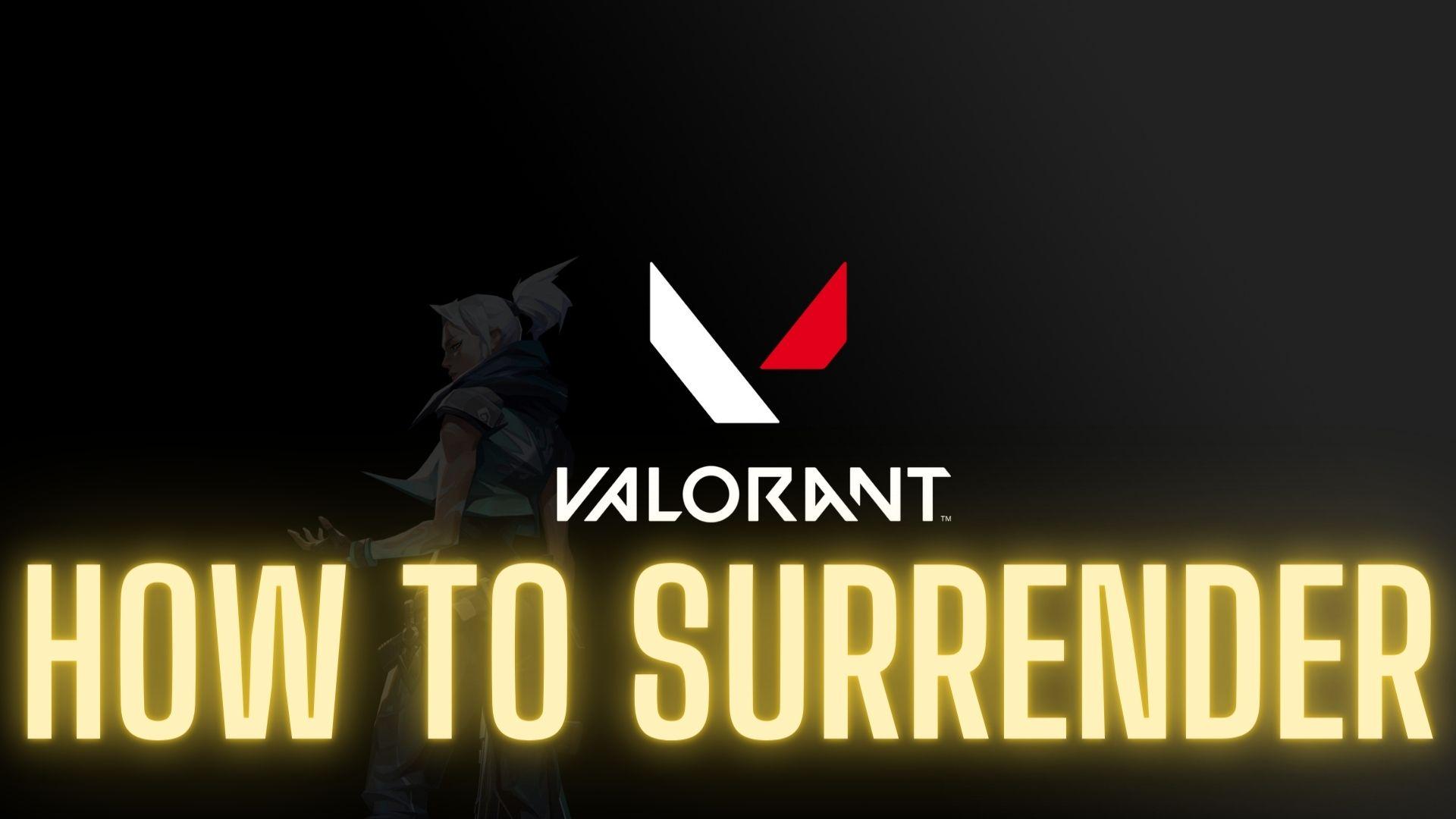 Many players find can not find how to surrender in Valorant. Hopefully, after this guide, you will never feel the need to look more into the surrender mechanic in the game.
Surrender Mechanic in Valorant
It is very similar to the League of Legends vote because Valorant is made by the same company Riot Games. You can only call for surrender starting the 8th round of the game. You can only call the surrender vote once pre-half of the match.
Like in League of Legends where you have to wait 3 minutes before starting another surrender vote, this is implemented to prevent players from spamming the surrender vote constantly. It is a good mechanic because you could get annoyed by others that vote for the surrender because of their personal frustration when you have a real chance of winning.
Why Would Anyone Want to Know How to Surrender in Valorant?
The surrender mechanic is a very important part of every competitive game. There are several reasons why would anyone want to know how to surrender in Valorant or any other game. I will try to list some of the most common ones down below:
You do not want to waste your time
The game is clearly lost due to an AFK player
The game is obviously lost due to a skill difference
The game is definitely lost due to a cheater
Your team got frustrated and there is no need of prolonging anger and defeat
Something important came up in your real life, and surrender would make that you would not have to leave the game, instead talk to your teammates and surrender
How to Surrender in Valorant
How to Start the Surrender Vote
Step 1. Open Chat [press Enter key or any other, depending on your settings]
Step 2. Type in chat either "/ff" or longer version "/forfeit"
This will begin the vote to surrender in the game. The chat automatically registers your vote if you are the one who started the surrender process. Other players now must agree on forfeiting the game. If the vote passes, the game will end.
How to Vote to Surrender
If someone else started the surrender all you have to do is vote. To do this follow this one simple step.
Step 1. Type either "/yes", or "/no" in the chat. Depending on if you want to surrender or not.
Alternatively, you can use F5 and F6 keys. They have the same functionality during the vote. That is basically all you need to know about how to surrender in Valorant.
Now You Know How to Surrender in Valorant
The surrender vote is a pretty simple mechanic but very useful if you know that you have no chance of winning a game. It can save up a lot of time in certain scenarios. Sometimes it is just clear that the enemy team is stronger or has the advantage so big that it would be wasteful to play another round of the match.
---
Valorant is out now on PC.
For more guides check out this article.