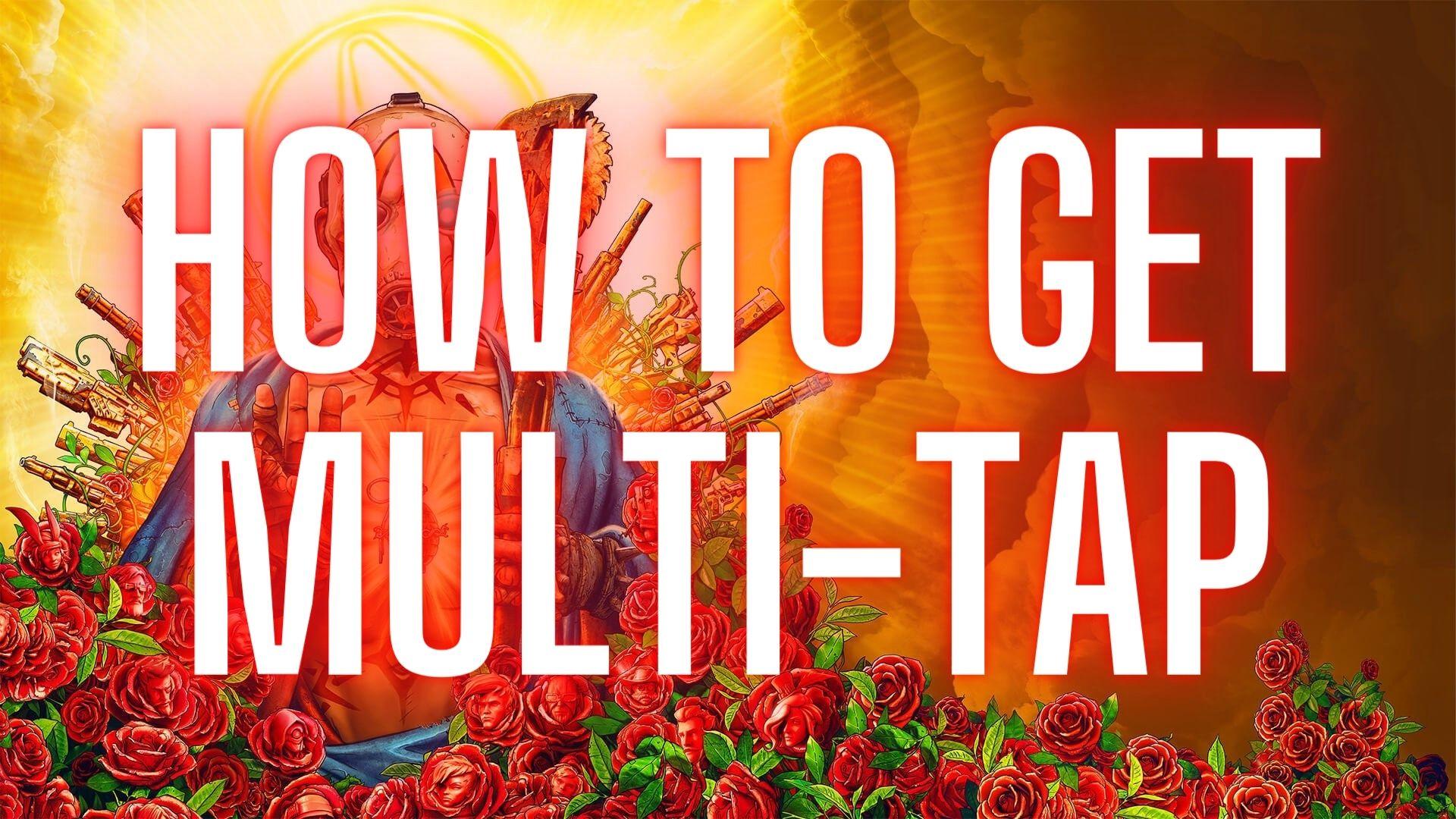 In this article, you will learn all you need to know about this original Atlas pistol. You will know how to get Multi-tap in Borderlands 3.
Important! This weapon can only drop on Mayhem Level 6 or above. You will need to finish the story to unlock Mayhem Levels.
How Multi-tap Works in Borderlands 3
Multi-tap is an Atlas pistol that was a pretty weak weapon for a long time. It could not be anointed for a while, but recently it got a lot of buffs and can come anointed so it is a much better pistol at the moment. It is one of only four legendary Atlas pistols in the entire game. It always drops in a non-elemental variant. Its special ability is that on reload it fires Cryo rocket that homes in on the tracked enemy. Now let's see the specifications of the weapon and then I will tell you how to get Multi-tap in Borderlands 3.
Multi-tap Specifications
Manufacturer: Atlas
Weapon Type: Pistol
Rarity: Legendary
Base Ammo Consumption: 1 ammo pre-shot
Elements: Non-elemental
Damage Type Increases
Weapon Damage
Gun Damage
Pistol Damage
Atlas Weapon Damage
Drop Location: Katagawa Ball, Skywell-27 map on the planet Promethea
Drop Chance: 16.5%
Red Text: "Double the fun"
Weapon Card: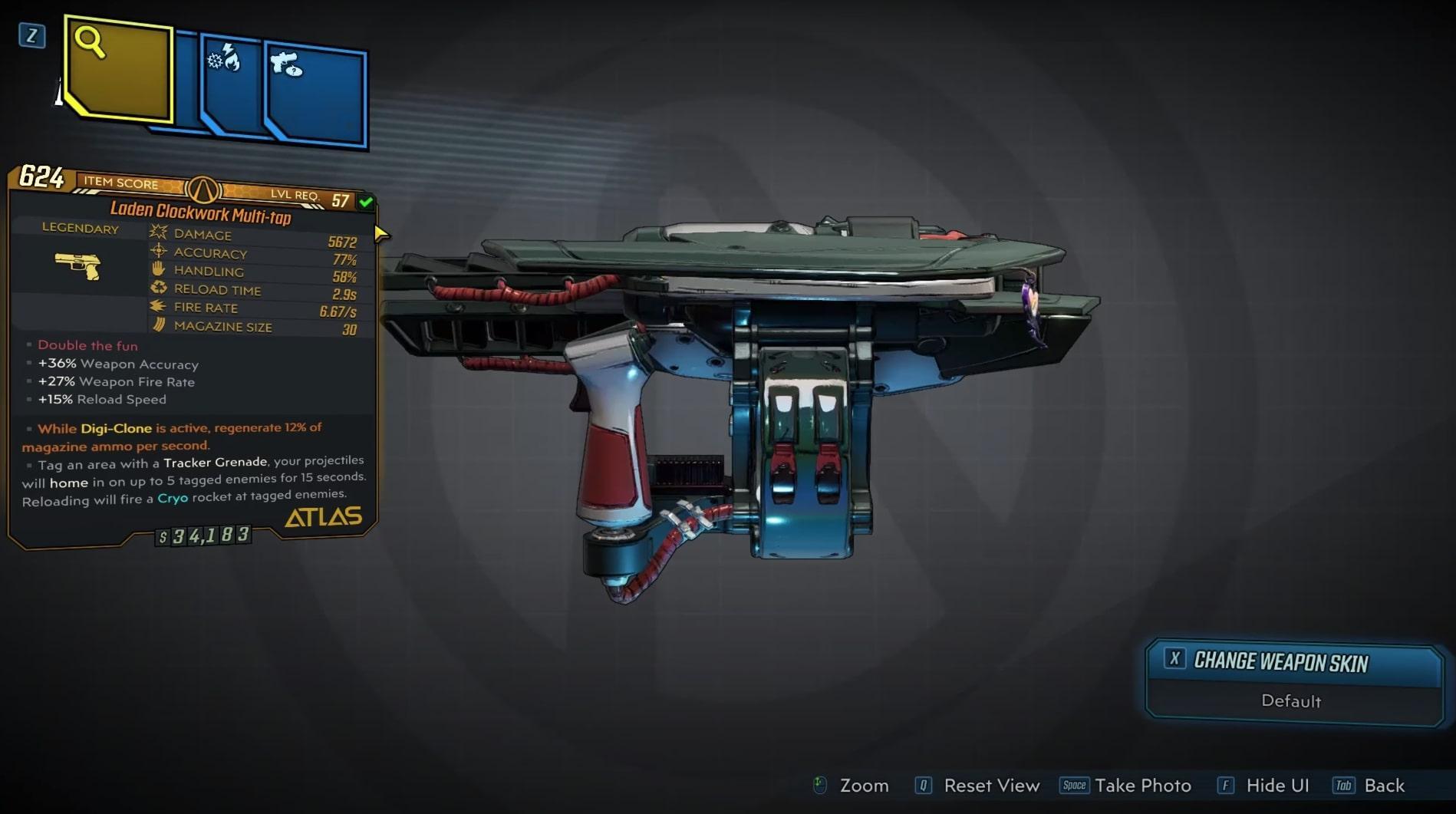 Credit: Gearbox Software
How to Get Multi-tap in Borderlands 3
In order to get the weapon, you must play on Mayhem Level 6 or above. You want to finish the main mission from the base game: "Space-Laser Tag".
After completing the mission and killing Katagawa Ball you will be able to return to this map and farm the boss as many times as you like. It is an enemy that has a huge shield bar and an armor bar underneath. You will need to use shock or radiation elements effectively to get down his shields and then use corrosive or cryo to finish off the boss. After doing so there is a 16.5% chance of getting the Multi-tap.
It has a low drop chance, especially if you are looking for a specific anointment. However, on April 8th, we got a new patch to Borderlands 3 and you are able to reroll anointments on weapons for the right price [250 eridium per reroll]. It might make farming for the perfect Multi-tap a lot easier, but you definitely know everything you need on now how to get Multi-tap in Borderlands 3.
Is Multi-tap Worth the Effort?
It might be for the right build. The weapon is nothing crazy, but out of all the Atlas pistols in the game, it is one of the best. We also got the new Company Man artifacts in the game now with the introduction of the new Raid Boss in DLC 6. If you ever wanted to create an Atlas only build or just play Atlas allegiance run, then this pistol is definitely worth picking up. Hopefully, after this article, you know exactly how to get Multi-tap in Borderlands 3.
---
Borderlands 3 is out now on PC, PS4, PS5, Xbox One X/S, and Xbox Series X/S.
For more Borderlands 3 news, check out our DLC Release article.