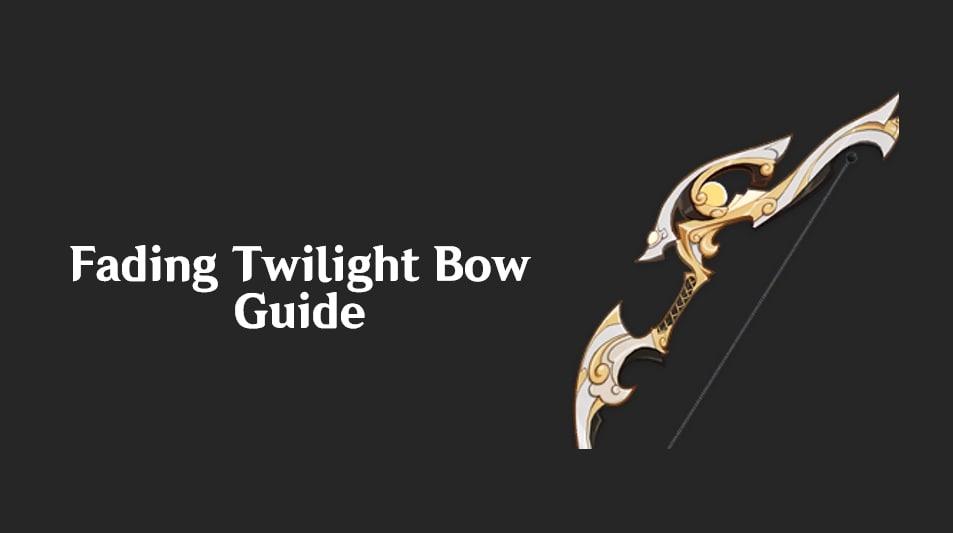 Fading Twilight Stats
Fading Twilight is a free 4-star bow that can be obtained from the current event, Perilous Trail in the 2.7 version of Genshin Impact. It has a base ATK of 565 at Level 90 and a Sub-stat of Energy Recharge that maxes out at 30.6%. The passive increases DMG dealt by 6%/10%/14% and when attacks hit opponents, this weapon will switch to the next state. The weapon can change state every 7s and this can occur even when the wielder of the weapon is not on the field. At higher refinement levels, the increased DMG can go up to 12%/20%/28% at Refinement Rank 5.
Characters

This weapon was released in the same patch as Yelan's banner, typically meaning that Yelan is a suitable candidate for this bow. Though it is indeed workable, I would recommend Favonius Warbow as a F2P-friendly option, or even 3-star bows for Yelan since she does not scale off ATK. For more information on Yelan, you can refer to my Yelan guide here.
Fischl works well with this weapon as it can scale well with Oz. Fischl should only be on the field for her Ultimate and to swap in Oz for her skill, so this increased DMG as a passive can increase your Electro DMG. Additionally, Fischl's skills scale off her ATK, which will be a lot higher with the Fading Twilight bow.
I would also recommend using Kujou Sara. Her role as a Burst DPS means that she should be on the field for a short period. However, her high energy cost for her ultimate necessitates an Energy Recharge sub-stat bow. The passive that increases damage dealt is helpful for her DMG output, especially at C6. For more information on Sara's kit and other weapon choices for her, you can refer to my article here.
Comparing Fading Twilight with other Bows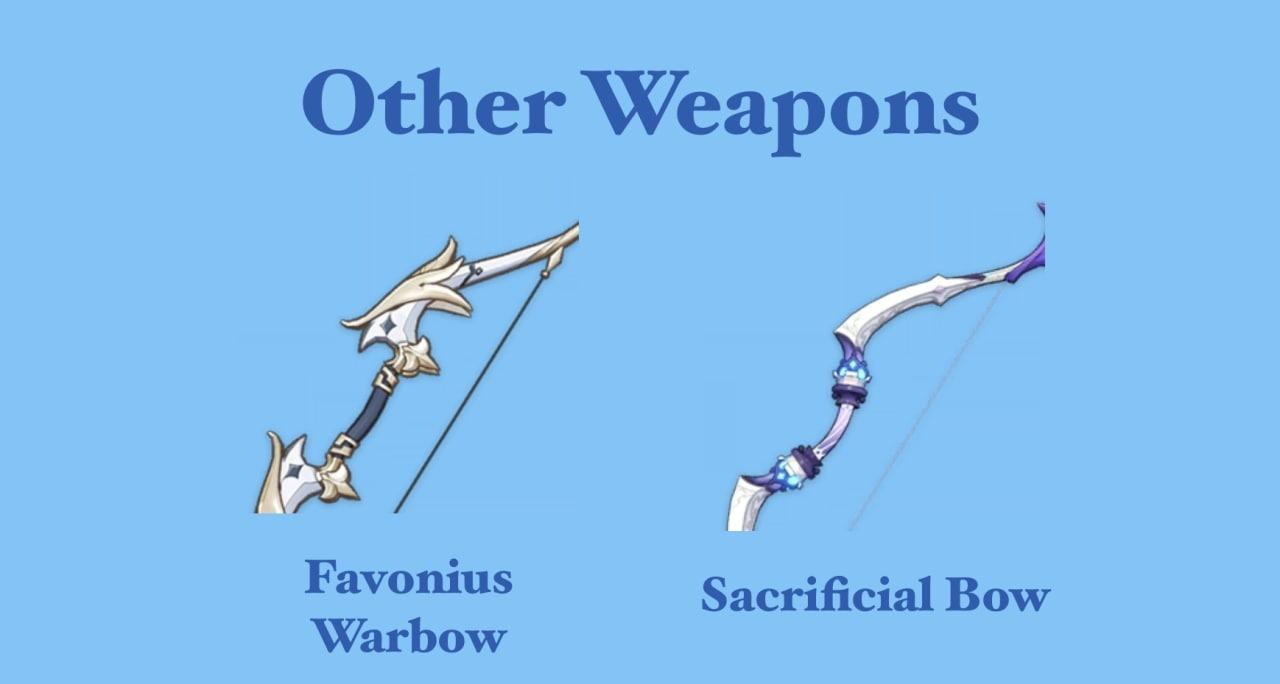 Fading Twilight has one of the highest Base ATK of any 4-star weapon in-game, with only Mouun's Moon having the same ATK stat. Its Sub-stat of ER% matches Sacrificial Bow but is half of Favonius Warbow's 61.3%. Fading Twilight has a more well-rounded passive due to the increased DMG and the passive allows for Sub DPS and Support characters to use the bow. However, characters who need more Energy Recharge% and Elemental particles will benefit more from the Favonius Warbow.
Comparing Fading Twilight to the Sacrificial Bow, the Sacrificial series allows for a second charge of the skill. This makes the Fading Twilight a more generic weapon by providing damage bonuses as a passive and having Energy Recharge to benefit the increasing onslaught of high energy cost ultimate characters.
Conclusion
We hope that you have found this Fading Twilight Guide article helpful and that you will enjoy the new updates in the long-awaited 2.7 version of Genshin Impact (more information here)! For more information on the Perilous Trail domains, you can check out my article here. To learn how to build Xiao, you can refer to my article here or this article on his constellations and team compositions. Do lookout for more Genshin guides from me and let us know if there are other articles you would like to read!