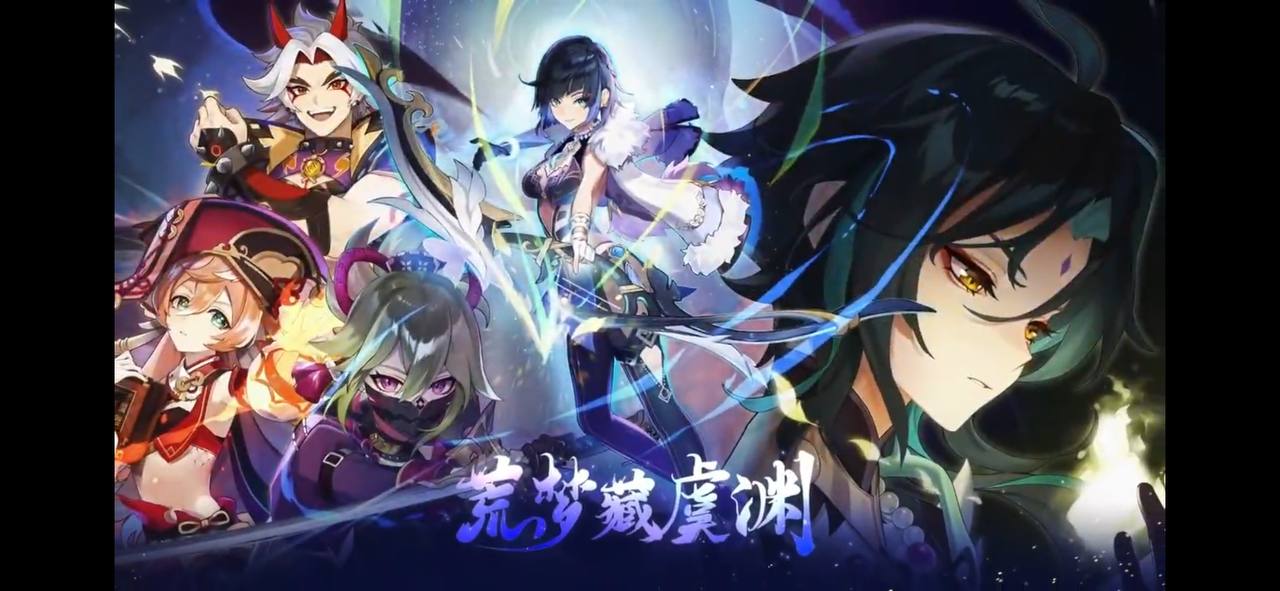 2.7 Update
This article will summarise the updates from the 2.7 live stream of Genshin Impact, with details on the new banners, weapons, story quests and events.
Codes
The codes that can be redeemed from this live stream are below:
LANVJSFUD6CM
DTNUKTWCC6D9
HSNUKTXCCPWV
In total, they give 300 Primogems, 5 Hero's Wit, 10 Mystic Enhancement Ores and 500,000 Mora.
Character Banners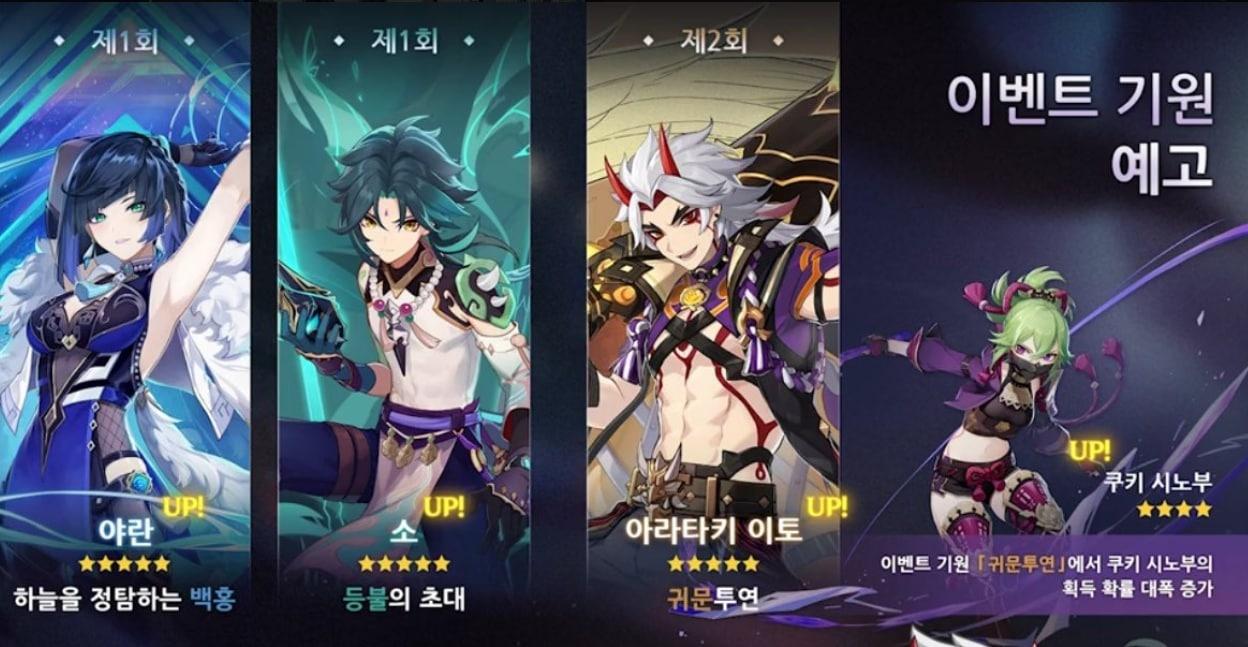 The first banner in the 2.7 version of Genshin Impact is a double Yelan banner with a rerun of Xiao. The new 4 star character in this update is Kuki Shinobu, who will be on the second banner. For more information on how to build Xiao, you can refer to this guide.
The second banner in the 2.6 version is a rerun of Arataki Itto. For more information on how to build Itto, you can refer to this guide.
New Weapon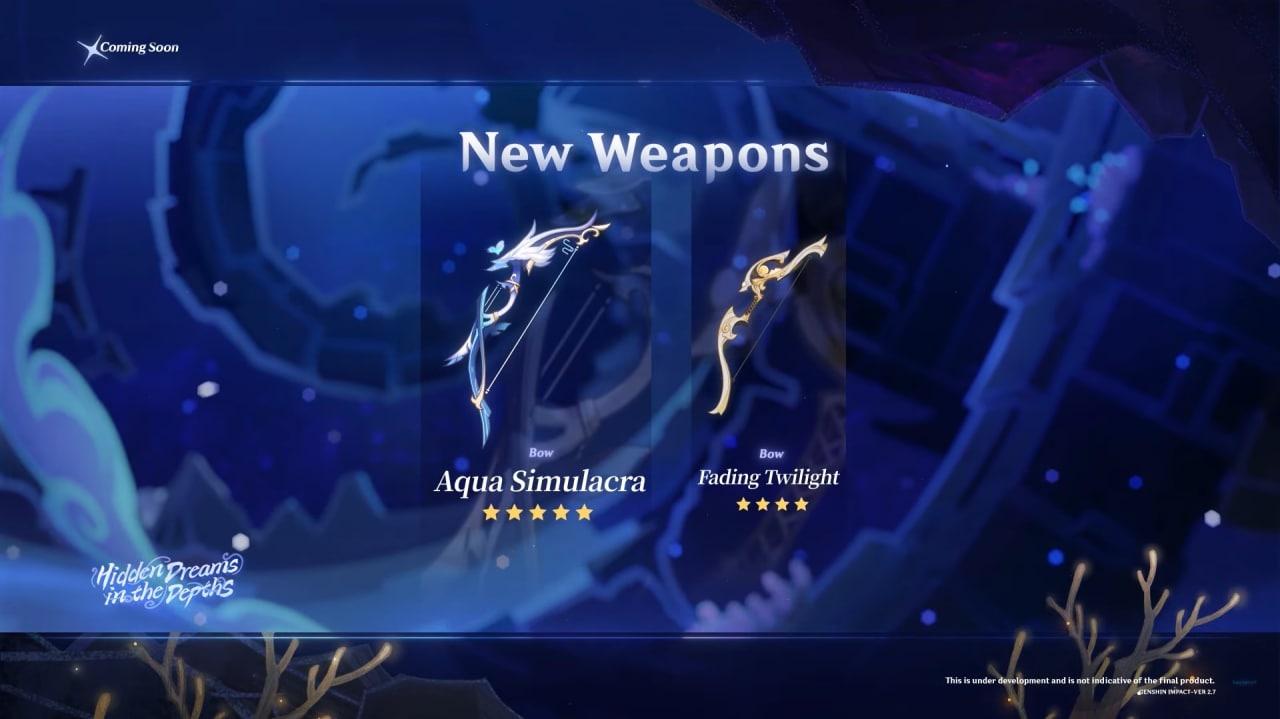 There will be a new 5-star sword weapon on the weapon banner for Yelan, the Aqua Simulacra. This weapon has a CRIT DMG sub-stat (88.2% at Level 90, with a Base ATK of 542) and a passive that increases HP by 16%. When there are opponents nearby, DMG dealt by the character equipping this weapon is increased by 20% regardless of whether the character is on the field.
If the leaks are correct, the first half of the 2.7 version will have Aqua Simulacra with the Primordial Jade Spear. The second half should have Itto's best-in-slot weapon, the Redhorn Stonethresher.
Players can also obtain a new 4 star weapon for free if they complete the Perilous Trail event, you can read more about it below.
Events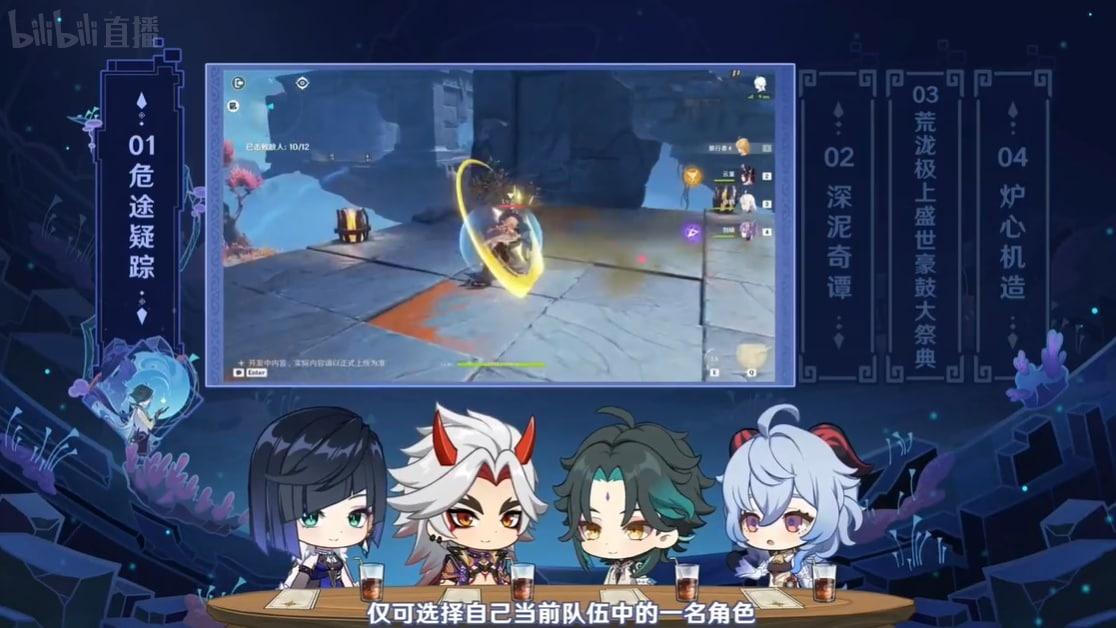 The Perilous Trail event is a combat event which requires different teams to combat enemies with various ley-line effects. The event is similar to other combat events in previous updates, such as Hyakunin Ikki. Do note that completing this event will give an event-limited bow, Fading Twilight. It has an Energy Recharge stat. For more information on this weapon and the event, look out for my future articles!
The Muddy Bizarre Adventure Event seems to be a Chasm event where players need to clear oozing concentrations on the ground by defeating enemies in the vicinity.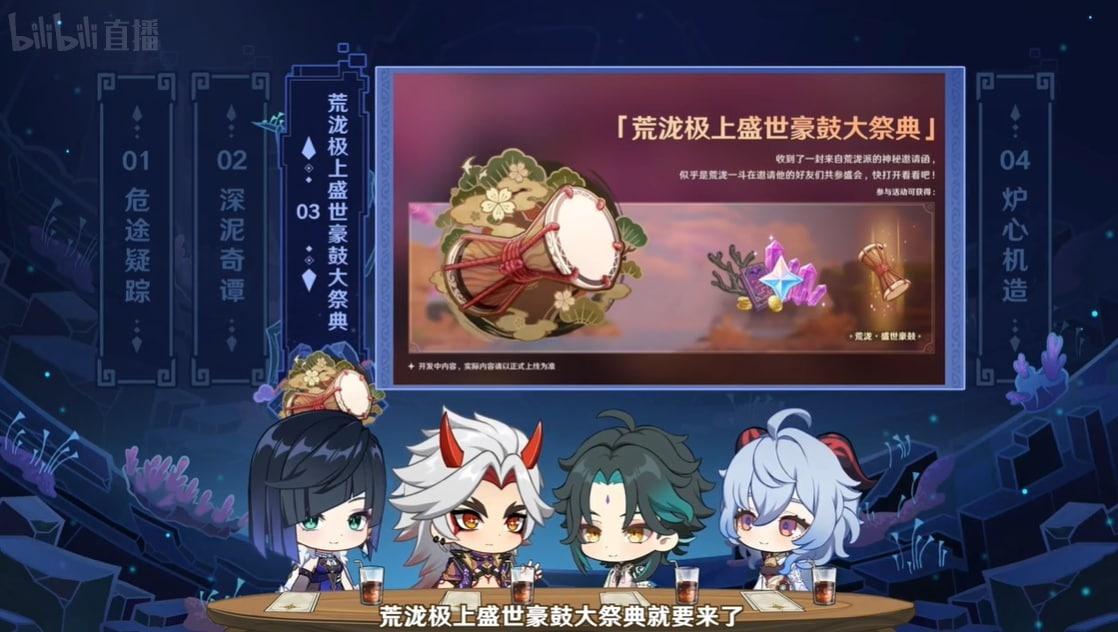 The Almighty Arataki Great and Glorious Drumalong Festival is an event that looks similar to the previous rhythm games. Players can create their own scores during the event and start with the highest difficulty available immediately unlike previous rhythm game events. You will also be able to obtain Primogems, Hero's Wit, Weapon Ascension materials, Mystic Enhancement Ores, and Mora as rewards for the easier difficulties.
The last event is Core of the Apparatus, where players defeat enemies to obtain the materials required to create toys and furnishings. You can then create your own robot!
Story Quests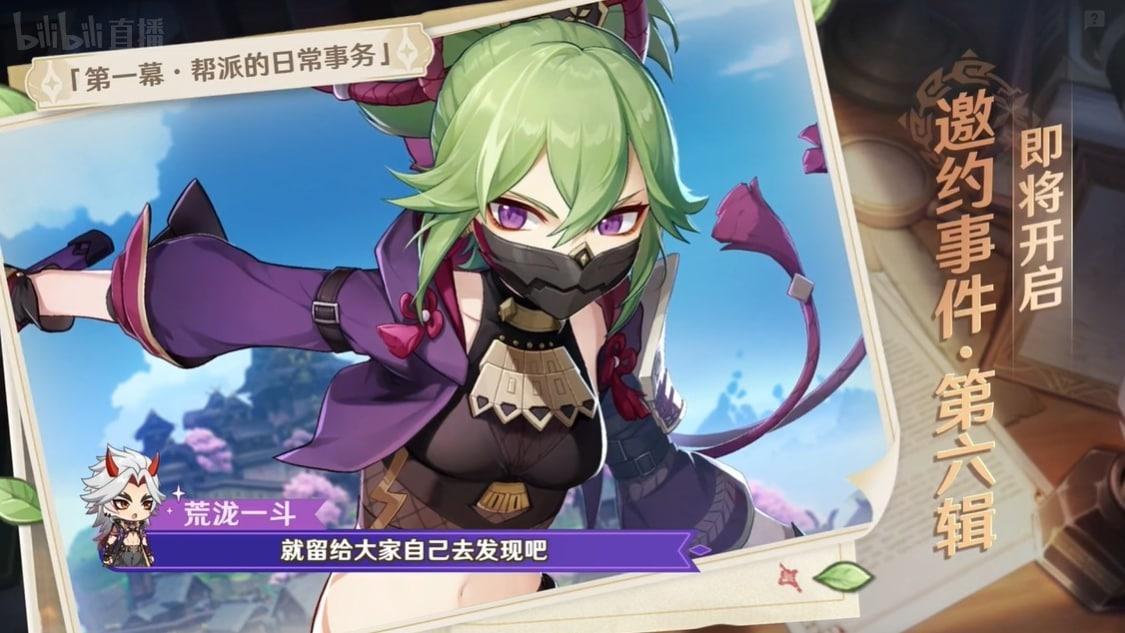 As with every 5 star, there will be a Yelan story quest. There will also be a hangout with Kuki Shinobu!
Other Updates
There has been a QoL update that allows players to see the recommended talents to level for each character and a short description of the recommendations to clear each domain at higher levels. Additionally, the soundtrack for Chasm will be released on platforms like Spotify.
We hope that you have found this article helpful and that you will enjoy the new updates in the 2.7 version of Genshin Impact! Before the new update arrives, do take a look at my Kamisato Ayaka build and guide here and an in-depth guide of Ayaka's constellations and team setups here. Do look out for more Genshin guides from me and let us know if there are other articles you would like to read!