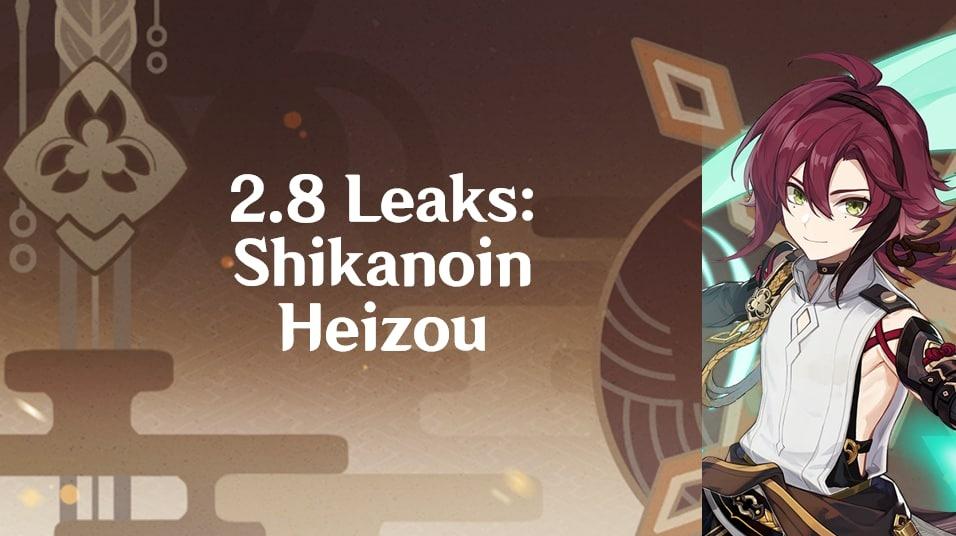 Shikanoin Heizou is a new 4-star Anemo catalyst character that will be released in the 2.8 updates of Genshin Impact. He is a young detective from the Tenryou Commission and is the undisputed number one detective in the Commission. For more information on his lore, you can refer to the official post by the Genshin Impact account here. This article will detail Heizou leaks of his skills, talents, constellations and some comparisons with other characters in Genshin.
Heizou Leaks: Skills and Talents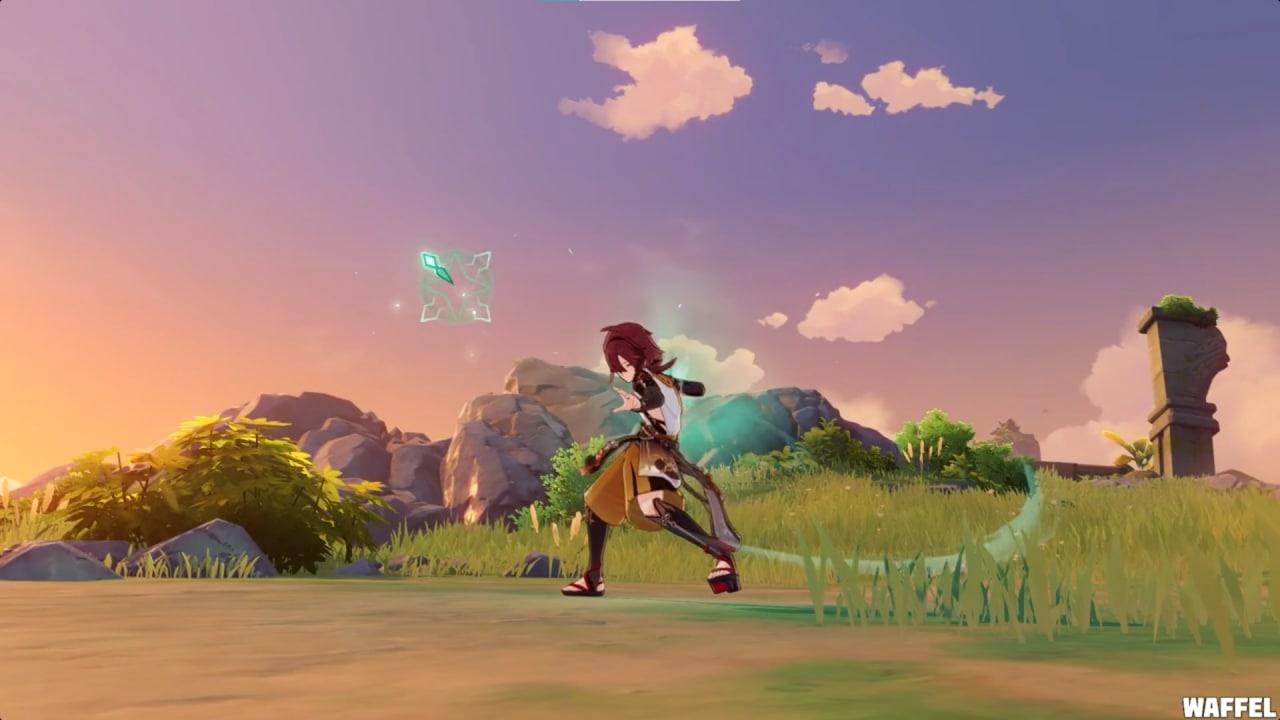 Heizou's combat animations look rather different from the catalysts that we already have in-game. You can see a Heizou gameplay showcase here. His 'E' skill is called Heartstopper Strike, which has a tap and hold mechanic. Both tapping and holding will cause Heizou to deal a blow, doing Anemo DMG. Holding will do more DMG than tapping. His skill has "Declension", which increases the power of the next Heartstopper strike, with 4 maximum stacks. This will give a larger AoE and a stronger strike. Read more about "Declension" under passive talents.
His Ultimate called "Windmuster Kick" allows him to leap into the air and kick his opponent, similar to Kazuha's skill. However, Heizou has the ability to kick enemies mid-air. Note that the ultimate allows enemies to be sucked in after the opponent is kicked. If enemies are inflicted with Cryo/Hydro/Pyro/Electro, opponents will be dealt respective AoE Elemental DMG. This can occur to a maximum of 4 opponents, but a single opponent cannot be affected by several elements at one time.
His passives include:
decreased sprinting stamina consumption for party members by 20%
Swirl reaction by Heizou will give him 1 "Declension" stack for Heartstopper Strike, this can occur once every 0.1s
after Heizou's skill hits an opponent, it increases all party members' Elemental Mastery by 80 for 10s
Constellations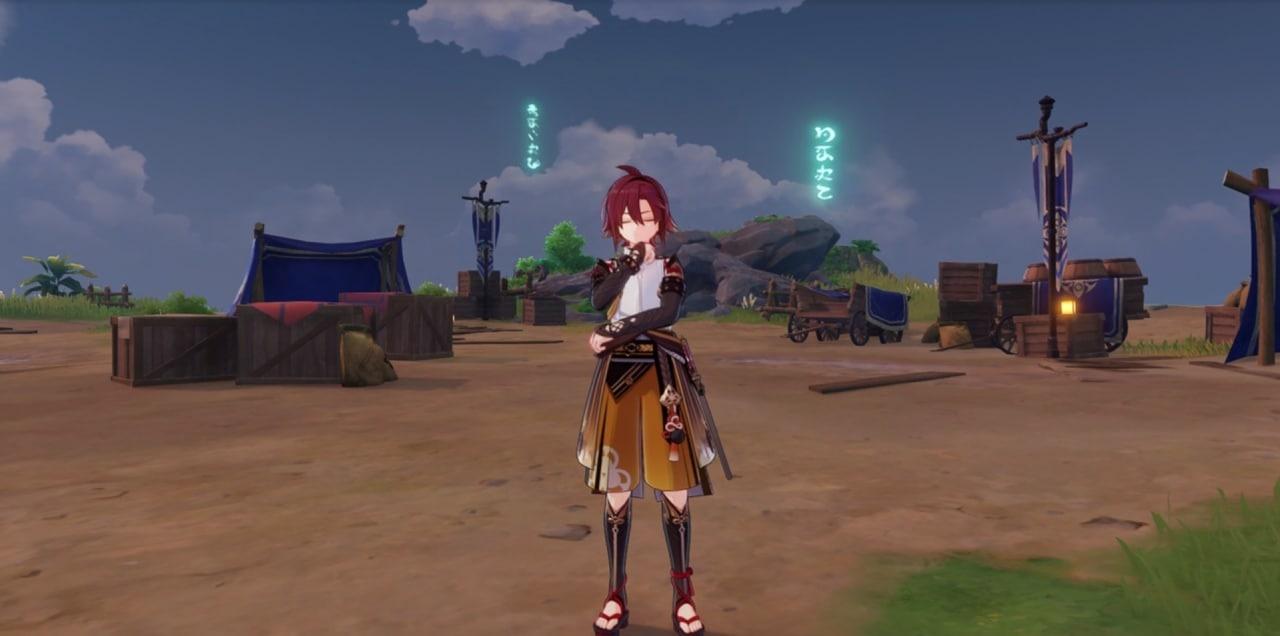 Of all his constellations, C4 and C6 are the biggest game-changers. The constellation list can be seen below:
For 5s after Heizou takes the field, his NA ATK SPD is increased by 15% and he gains 1 Declension stack for Heartstopper Strike, which can be triggered once every 10s. - This would be helpful for rotations to buff your skill damage.
The pull effect of Arresting Windtunnel is enhanced and the duration is increased to 1s.
Increases level of skill by 3, maximum upgrade level is 15.
The first explosion in Ultimate regenerates 9 Energy for Heizou, each subsequent explosion will generate an additional 1.5 Energy (total of 13.5 Energy) - This is very helpful for quick-swapping Heizou and allows for a high up-time of your Ultimate, given the low energy cost of 40.
Increases level of ultimate by 3, maximum upgrade level is 15.
Each declension stack increases the CRIT Rate of skill by 4% (maximum 16%) and will increase the CRIT DMG of skill by 32% - Definitely the biggest gamechanger of all the constellations due to higher damage numbers.
Other Information
His signature dish is called "The Only Truth", a twist on the Katsu Sandwich. It is a 2-star dish that increases party members ATK by 114 for 300s. You can see the dish below.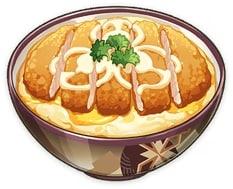 His name card can be seen below as well.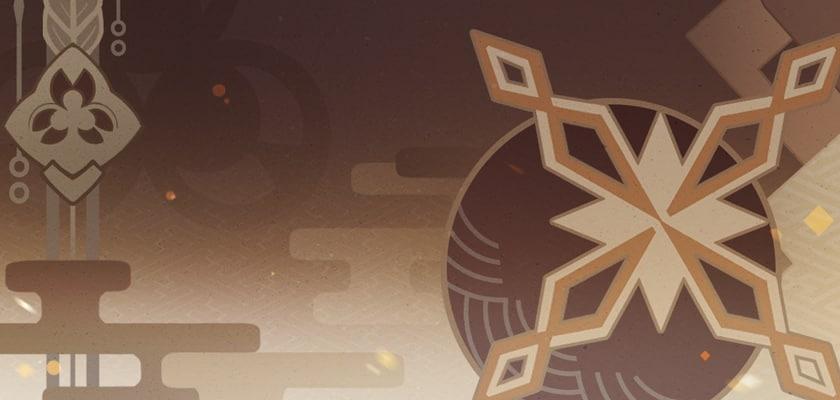 Heizou vs Other characters
Some described Heizou as a 4-star version of Kazuha. His Ultimate is definitely rather similar to Kazuha's skill and he is able to buff party members greatly due to his increased EM passive. Heizou and Kazuha definitely have a similar role in your party, to decrease the RES of opponents and buff your Sub and Main DPS damage. Heizou seems to be more helpful in terms of crowd control due to his ability to suck enemies in, particularly if you have C2 that increases its AoE. As of now, it is difficult to compare these two characters since Heizou is not yet released in Genshin Impact.
Conclusion
Overall, Heizou looks like a very promising character, especially for players that are unable to get the 5-Star Kaedehara Kazuha. His crowd control, buff and RES shredding abilities make him a good addition to any team. To learn more about the 2.8 updates, you can refer to my article here.
For more information on Yelan, you can check out my Yelan build article here. To learn how to build Xiao, you can refer to my article here or this article on his constellations and team compositions. Do lookout for more Genshin guides from me and let us know if there are other articles you would like to read!