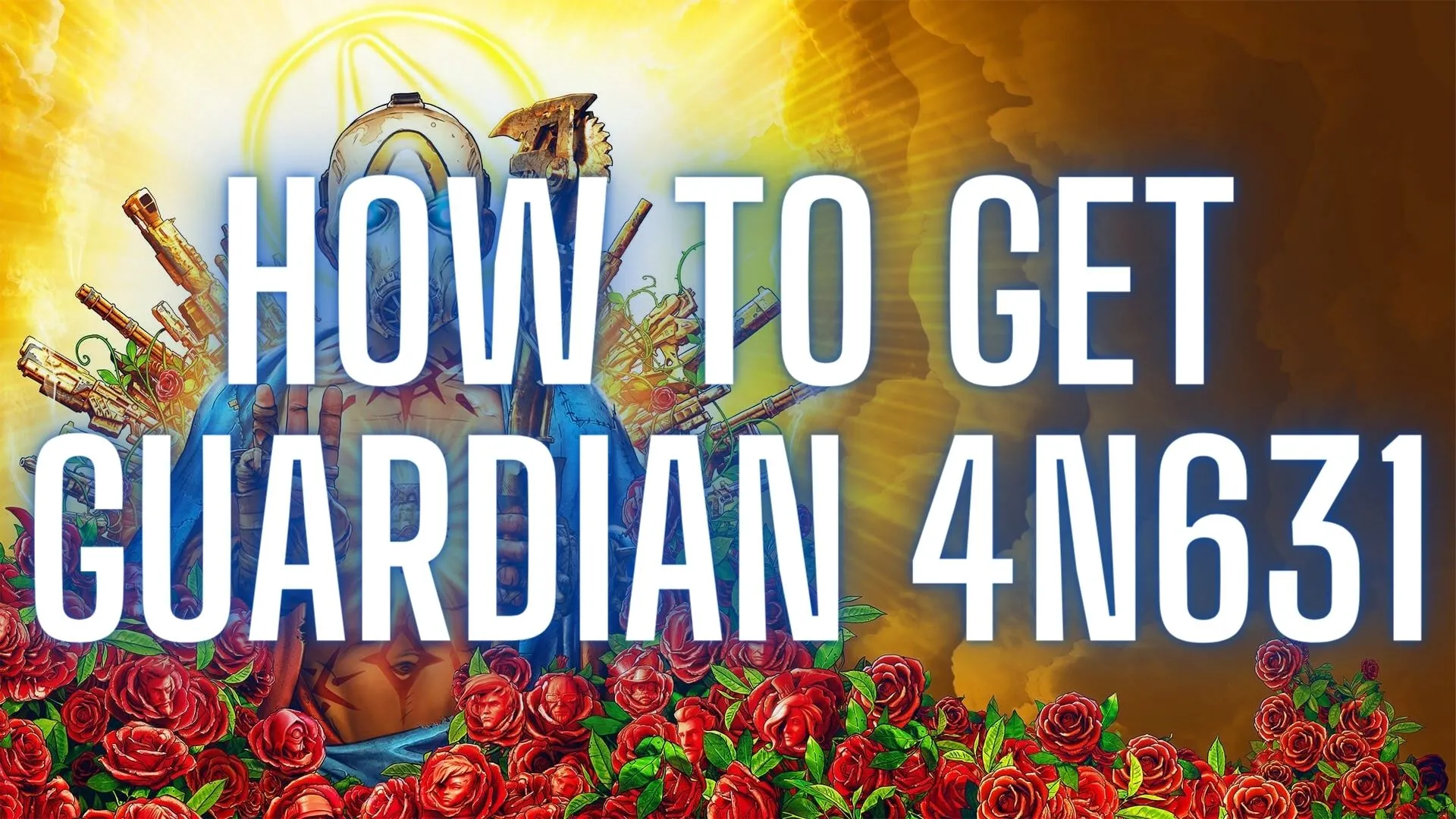 In this article, you will learn all you need to know about this new Shotgun called Guardian 4N631, added in Director's Cut DLC as a reward in the new Vault Cards. You will know how to get Guardian 4N631 in Borderlands 3.
Important! This weapon can drop on any Mayhem Level. You will not need to finish the story to get your hands on the Guardian 4N631 Shotgun.
How Guardian 4N631 Works in Borderlands 3
This brand new shotgun is very unique. It does not do a lot of damage, but it increases your damage the further you are from the enemy. Interestingly, it increases not only your gun damage but also every other damage source like melee, grenade, action skill, etc. The maximum bonus is a 500% damage increase at 25 meters away from the enemy. It already allowed people to create some insane FL4K grenade builds, with the use of the multiplicative damage increases.
Now, let's see the specifications of the weapon, and then I will tell you how to get Guardian 4N631 in Borderlands 3.
Guardian 4N631 Specifications
Manufacturer: Hyperion
Weapon Type: Shotgun
Rarity: Legendary
Base Ammo Consumption: 1 ammo pre-shot
Elements: Shock
Damage Type Increases
Weapon Damage
Gun Damage
Shotgun Damage
Hyperion Weapon Damage
Drop Location: Vault Cards in Echo Menu, for Vault Keys [Vault Card: Fallen Heroes]
Drop Chance: 100%
Red Text: "You're alive for a reason. Go get 'em kid."
Weapon Card: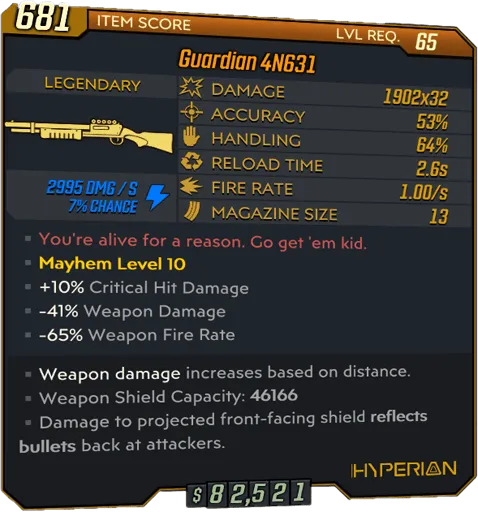 Credit: Gearbox Software
How to Get Guardian 4N631 in Borderlands 3
In order to get the weapon, you can play on any Mayhem Level or without it at all. You want to spend your earned Vault Keys on the Vault Card "Fallen Heroes" in Echo Menu.
You will need to gather 5 Vault Keys. You do not need to farm a specific boss to get this weapon. You earn Vault Keys for leveling your Vault Card level. The first shotgun you get will not be anointed, so if you want an anointed version, you will need 10 keys to get two versions of this shotgun.
It has a random anointment, and you need 10 Vault Keys to unlocked the anointed variant. However, on April 8th, we got a new patch to Borderlands 3, and you are able to reroll anointments on weapons for the right price [250 eridium]. It might make farming for the perfect Guardian 4N631 a lot easier, but you definitely know everything you need on now how to get Guardian 4N631 in Borderlands 3.
Is Guardian 4N631 Worth the Effort?
Definitely yes.
With its interaction right now, it is a very powerful weapon if you want to enhance your overall damage. I am not sure if the interaction is intended or just bugged so it might be changed in a future Patch or Hotfix. However, at this moment, it is a very powerful shotgun to enhance your DPS. You can create grenade or Action Skills builds with it that will do wonders. Hopefully, after this article, you know exactly how to get Guardian 4N631 in Borderlands 3.
---
Borderlands 3 is out now on PC, PS4, PS5, Xbox One X/S, and Xbox Series X/S.
For more Borderlands 3 news, check out our DLC Release article.