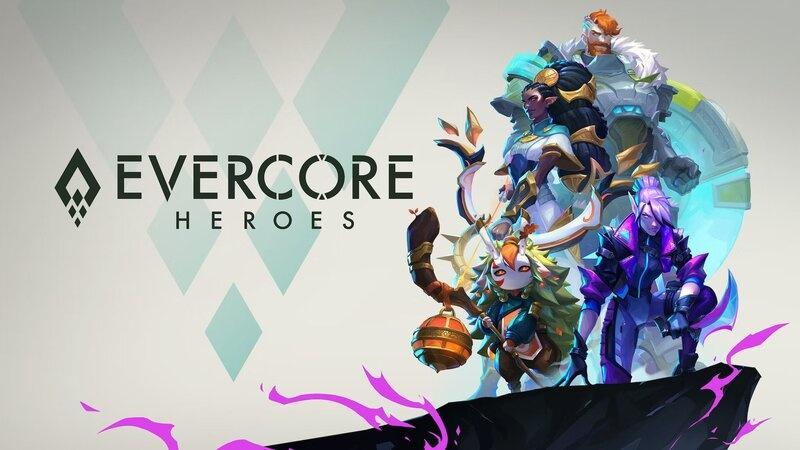 What will Evercore Heroes gameplay look like and what to expect? Is there any gameplay reveal yet?
READ NOW: All of the Best Black Friday Forza Horizon 5 Deals 2022!
Here is everything we know so far about Evercore Heroes gameplay and other details related to the game.
Evercore Heroes Gameplay and Everything We Know
Evercore Heroes is still in development which means that some details may change when the game is released. We tried to estimate the gameplay as well as we could considering the limited information we got.
Evercore Heroes Gameplay Reveal
The following video is as good as we can get in terms of seeing the actual gameplay. It's not detailed but many core elements are easily recognizable and familiar to any MOBA players.
Credit: Evercore Heroes
At first, the gameplay presentation shows a hero selection screen with 15 heroes to choose from, each one with its own unique abilities. There is also a Skin tab which is non-avoidable in the modern game monetization design and means we'll get to have some cool skins in the future.
READ NOW: All of the Best Black Friday Escape From Tarkov Deals 2022!
The following scenes present a pretty basic UI design typical of MOBA and especially League of Legends. It also points our attention to others game mechanics such as leveling-up, map control, hero's abilities, and more.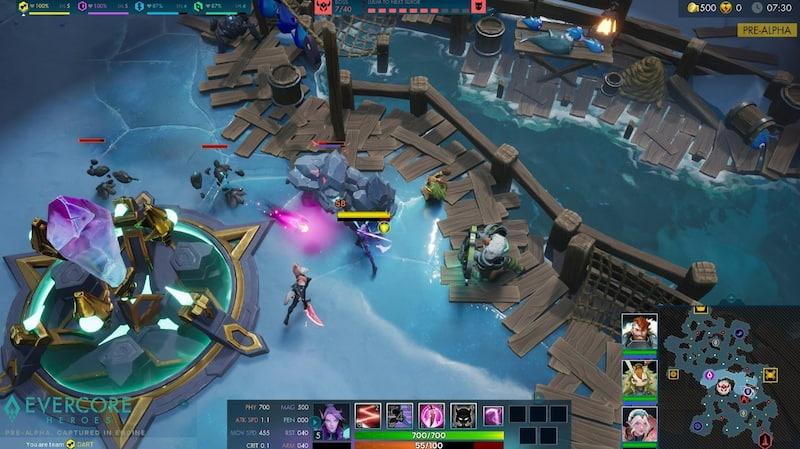 Credit: Evercore Heroes
Next up is fighting and defeating enemies. Throughout the gameplay, we could see players fighting various mini-bosses, other creatures, and finally the final boss. With all that you need to also defend your Evercore which is probably somewhat similar to final base structures in other MOBA games.
There is also a mention of disrupting your enemies but the details of this feature are impossible to guess for now.
What Exactly Is Evercore Heroes? How Does It Stand Out?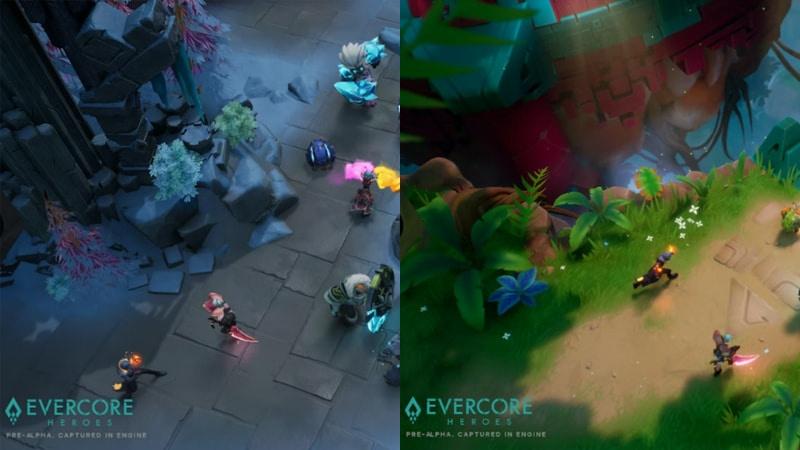 Credit: Evercore Heroes
Evercore Heroes is aiming to be a competitive PvE game where you can choose to play as one of your's team powerful heroes. Each squad competes to be the fastest in beating up an epic boss, which understandably grants you a victory.
The game combines elements from multiple genres such as MOBAs, Action RPGs, and MMO games but twists them around to create a new and exciting gameplay experience.
At first glance, you might think that Evercore Heroes is just a cheap League of Legends copy, also considering that the CEO of Velo Games previously worked at Riot Games.
That statement isn't of course true, as the game stands out from other MOBA titles showing various new and innovative elements.
Evercore Heroes is highly dependent on heroes and their synergies with each other as the correct choice of the team will determine if you win or lose. As of right now, 8 heroes have been revealed to the public and 12 are still under development.
There is still no actual information about their abilities as we were only provided with artwork and some gameplay screenshots.
---
For more coverage on Evercore Heroes and other games, keep tuning into Games Atlas!
RELATED: