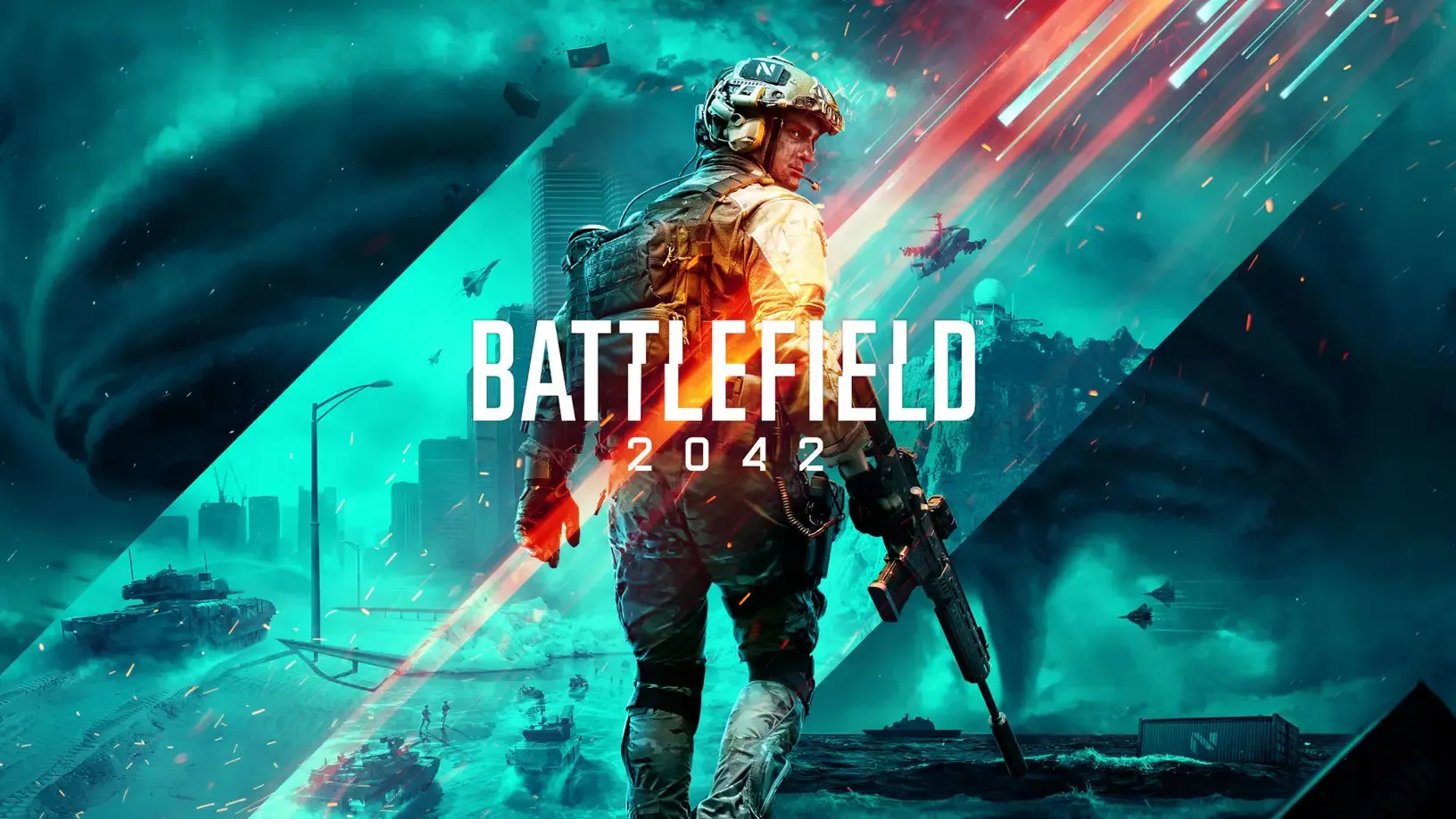 On June 9th, 2021 we saw the first trailer for Battlefield 2042. In this article, I will make Battlefield 2042 Preview as well as map breakdown, and everything we know so far about the game.
Battlefield 2042 Preview
Battlefield 2042 Release Date
One of the most notable things from this new, reveal trailer was the release date of October 22th, 2021.
What Did I Like?
I loved the graphics, the game looks stunning and better than ever before. The destruction seems once again like one of the key aspects of the gameplay. The maps are of a huge variety. I loved the accent and like an easter egg of the soldier jumping out of the plane mid-air, shooting the rocket launcher, and jumping back in. It is stupid, but it became a huge part of every Battlefield montage over the years and is a signature move for many players. Making use of it in that way is very smart. I have high hopes for this game, and I love the modern-futuristic setting.
What Did I NOT Like?
The reveal was pretty awesome, and the only thing I have a problem with is the scale. I do not mind that the game is huge, but it raises a lot of concerns about its technical aspects like stable framerate, servers being optimized to hold 128 players at once and the destruction being present everywhere, and not just in scripted places or scenarios like the weather.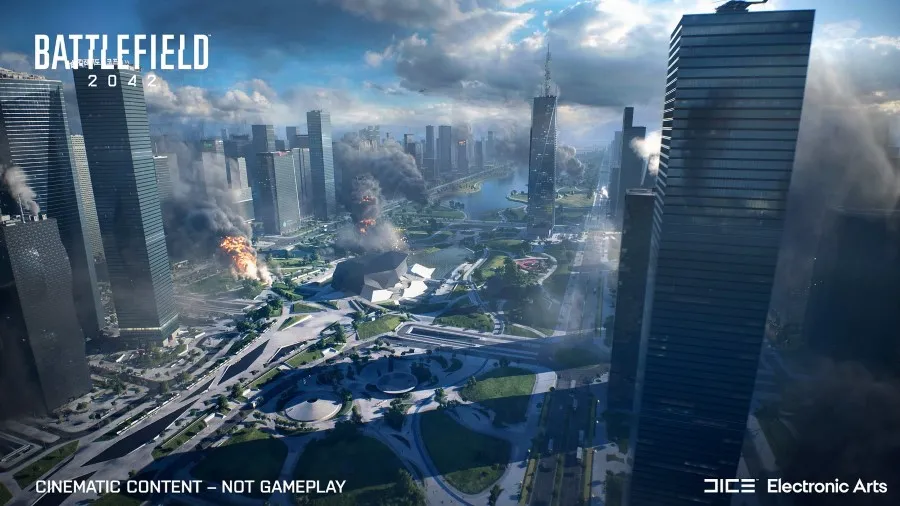 Credit: Electronic Arts
Battlefield 2042 Maps
All confirmed, and available maps from Battlefield 2042 Release Date of October 22nd, 2021. In the first official Battlefield 2042 trailer, we saw parts of several maps with a lot of new elements, mainly weather influence. Battlefield 2042 introduces brand new dynamic maps which are based on real-life locations, from deserted cities to mountain tops. We saw a tornado in the Battlefield 2042 Reveal Trailer, which is a great example to show on what scale we can expect the physics and weather to influence the gameplay and it looks amazing, there were also sandstorms and a space rocket launch.
The player count for the old generation of consoles [PS4 for example] will be limited to 64 players. However, on the new generation of consoles [PS5 for example], we will be able to live through the biggest battles yet in the new All Out Warfare mode with up to 128 players in one lobby. For more information check out the official Battlefield 2042 blogpost.
All Confirmed Battlefield 2042 Maps so far:
You can check out the full Battlefield 2042 Reveal Trailer down below.
Battlefield 2042 Reveal Trailer
Battlefield 2042 Preview Summary
At the end of my Battlefield 2042 Preview, I just want to say that the trailer looked awesome, with huge scale battles and a modern setting. It is the first battlefield for a long time that made me nearly as excited as Battlefield 3 back in the day. Hopefully, the gameplay will live up to the potential of the game and will bring a lot of veterans as well as newcomers to the Battlefield series.
---
Make sure to check our Battlefield 2042 Maps section with all the maps confirmed so far with detailed information about every single one of them.
Battlefield 2042 is scheduled to release on October 22nd, 2021 on PS4, Xbox One X/S with support for up to 64 players, and PC, Xbox Series X/S, and PS5 with support for up to 128 players.