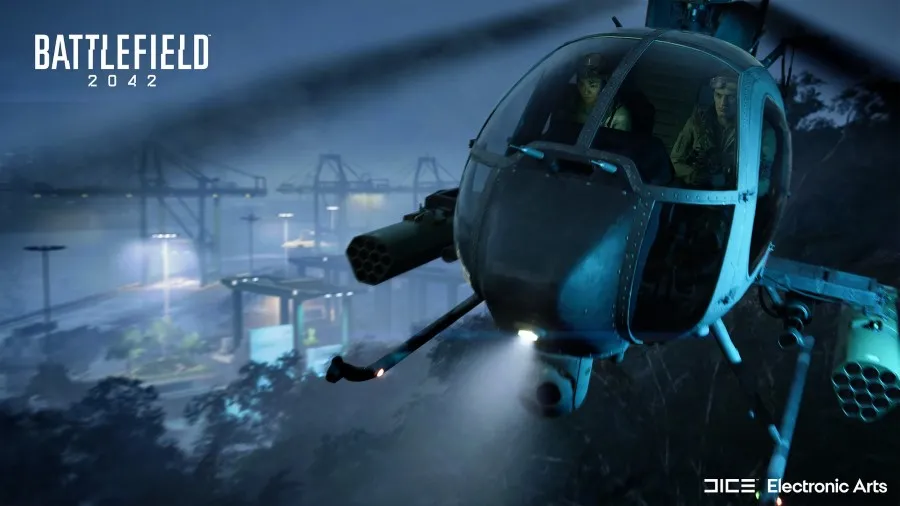 Location

Brani Island, Singapore
Manifest Map Description:
Manifest is a multiplayer map that will be featured in Battlefield 2042. It is a large-sized map designed for 64 vs 64 battles.
Supply lines are under threat in this key location for global trade.
From what we have seen, Manifest is going to be a large map, located near the river in the industrial district with cranes, containers, and woodland area. We got the vibe of Noshahr Canals from Battlefield 3. The screenshot we got also indicates that the map is set at night, or we might get a dynamic weather system implemented, and the screenshot from Manifest was just taken at night. It is always fun when the maps we know are getting a whole new look, just by changing the time of day or the weather. It brings a whole new level of depth to them.
We also see a helicopter with 2 characters in it, obviously, we will get a lot of flying machinery like helicopters, planes, and other types of aircraft, similar to most of the Battlefield games in the franchise. We can also expect a lot of tanks, jeeps, and perhaps even motorcycles or quads to move on the ground. It could be fun maneuvering between the cluttered containers of the Manifest map.
Manifest Map Layout:
Coming Soon.