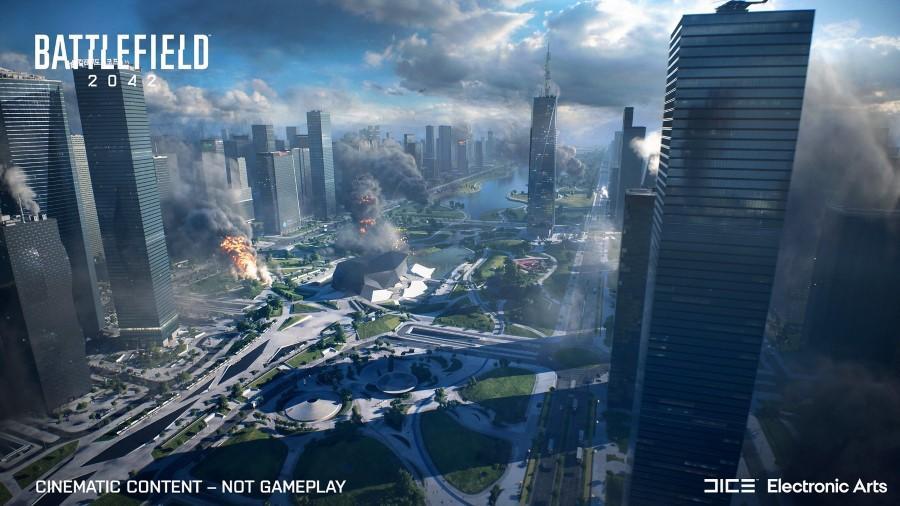 Release

Season 3

Location

Sogdo, South Korea
Kaleidoscope Map Description:
Kaleidoscope is a multiplayer map that will be featured in Battlefield 2042. It is a large-sized map designed for 64 vs 64 battles.
This cityscape features dense roadways and skyscrapers that can be explored, or if you have got a wingsuit, leaped off. It's here that a tornado that dwarves the glittering buildings will make its presence known.
Kaleidoscope looks like a typical Battlefield map with a huge city and destruction potential with high skyscrapers collapsing onto the streets of the city. It could result in a lot of fun and different play styles depending on the game you are playing. Every building could collapse in a different direction creating a new, different and exciting environment every time you play the Kaleidoscope map.
In the background we see a lot of explosions and burning buildings, the destruction clearly plays a big role in this map. The city looks huge, and the map was designed to hold up to 128 players at once, so assuming you can access most of the buildings there will be a lot of chaos present in games on Kaleidoscope, especially in All Out Warfare.
Kaleidoscope Map Layout:
Coming Soon.