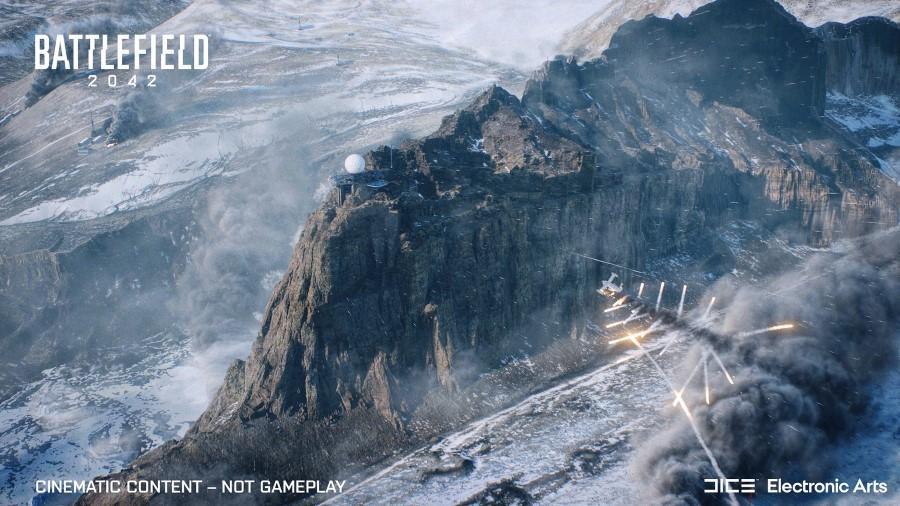 Location

Queen Maud Land, Antarctica
Breakaway Map Description:
Breakaway is a multiplayer map that will be featured in Battlefield 2042. It is a large-sized map designed for 64 vs 64 battles.
From hot deserts to icy landscapes: oil and gas are the key resources being fought over here. Insert on the mountaintops with a wingsuit and you can dive into industrial buildings below.
The Breakaway does not look like a map to run around on foot. We can see a helicopter firing either rockets from its rocket pods or anti-missile distraction projectiles. The mountains look massive, and the map is perfect for air battles in planes or helicopters, as well as climbing the mountains on quads or motorcycles.
In addition, the Breakaway is very diverse in verticality. Hopefully, there are some tunnels or secret passages that would allow for some closer combat, but we can see among the snow it is a map made with a focus on various vehicles, both on land and in the air. On top of one of the mountains, there is a weird, round-shaped structure, which might be some kind of station or observatory hidden between the hilltops.
Breakaway Map Layout:
Coming Soon.