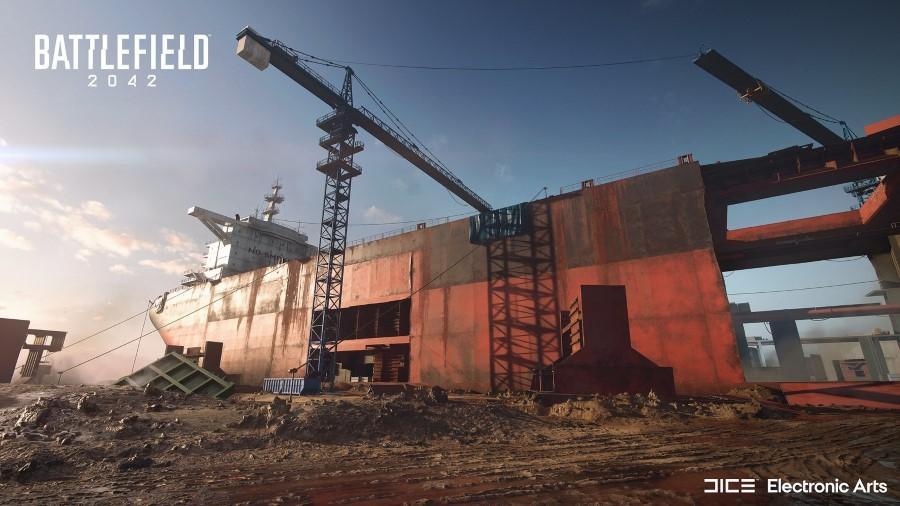 Location

Alang, India
Discarded Map Description:
Discarded is a multiplayer map that will be featured in Battlefield 2042. It is a large-sized map designed for 64 vs 64 battles.
Clash around, through, and on top of massive ship hulks and the surrounding cranes.
We do not know a lot about the Discarded map, but the ship is massive and magnificent. You can feast your eyes watching at the reflections on the steel plates of the ship that is either in construction or being destroyed for parts by the huge cranes standing next to it. The funny thing I have noticed is that Electronic Arts love cranes. In most of the maps, we have seen so far there is a crane lurking somewhere.
The dirt around the ship on the Discarded map could be also a great method of camouflage if the system of soldiers being dirty is implemented in the game. Imagine flanking the entire squad by crawling in the mud like a secret Special OPS forces. The time of the day seems to be either early dawn or the sun rising from above the imaginary water. We do not see the water, but the ship is there so.. water?
Discarded Map Layout:
Coming Soon.