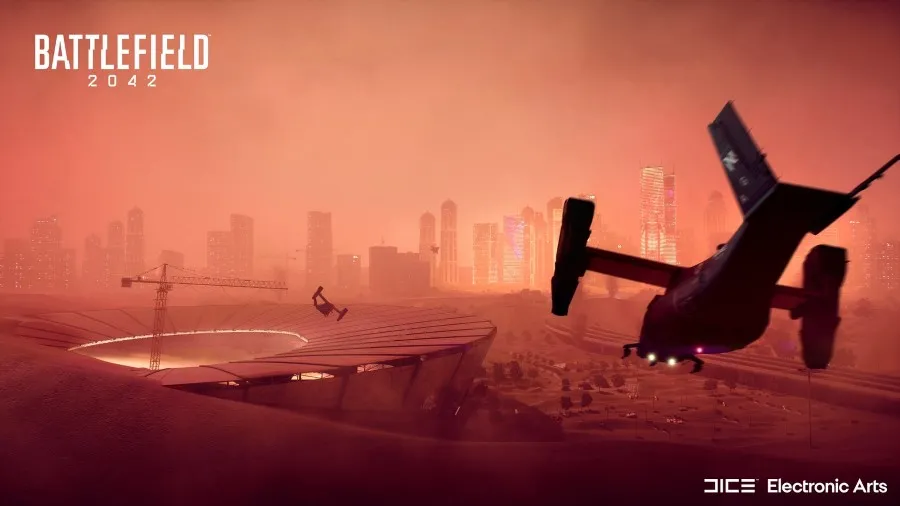 Location

Doha, Qatar
Hourglass Map Description:
Hourglass is a multiplayer map that will be featured in Battlefield 2042. It is a large-sized map designed for 64 vs 64 battles.
An approaching sandstorm will shift the tide of war taking place at the heart of a city.
Hourglass looks very different from all the other maps that were confirmed for Battlefield 2042. The time of the day and the weather might result in some awesome, memorable combat moments especially during a huge sandstorm. We are able to see a huge stadium during its building stages, with a crane inside, as well as huge flying helicopters transporting soldiers into the field of battle.
The city in the background looks like an addition, but there is a high chance that we will be able to fight in there considering it is yet another huge map for battles between 128 players. I hope that the flying sand particles and the whole sandstorm will not have a huge impact on the stable framerate of the game, because with this amount of particles flying around some technical issues might be inevitable. The Hourglass looks stunning and is already one of my most anticipated maps in Battlefield 2042.
Hourglass Map Layout:
Coming Soon.