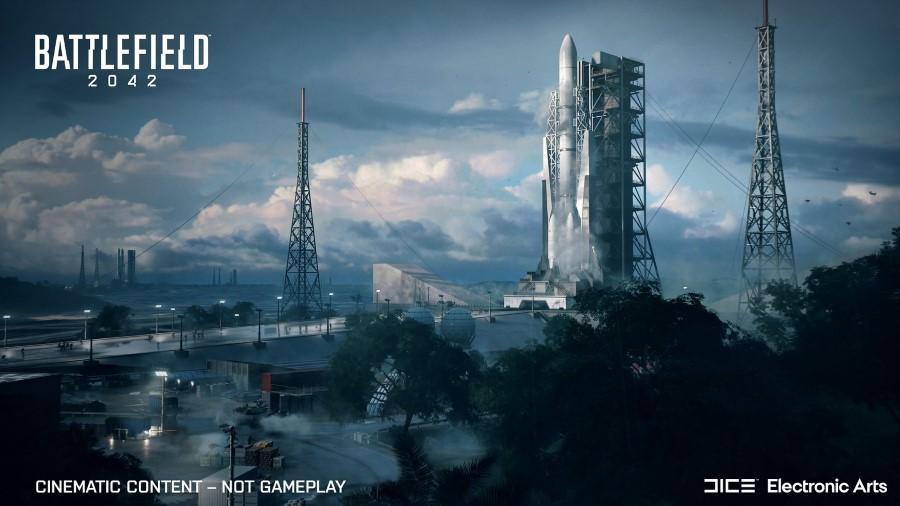 Location

Kourou, French Guiana
Orbital Map Description:
Orbital is a multiplayer map that will be featured in Battlefield 2042. It is a large-sized map designed for 64 vs 64 battles.
Players will battle in the shadow of a towering space rocket pad that's counting down to an imminent launch.
Orbital is another huge map, designed specifically for huge battles for 128 players in All Out Warfare game mode. This is the map with the huge rocket, that can be launched beyond the atmosphere into space. We can only imagine what it will do to the poor players in the launch zone when they get burned to crisp.
There are a lot of wired towers, that could be a great spot for sniper players, that can get the height advantage over other participants of the battle. Orbital also looks like a lot of fun, with a lot of variety in woodlands, highways, and the whole space rocket launch station. We hope that it also will be accessible with some great huge computers and other sciency stuff. Due to the time of the day and several lamps all over the map, it might be a great showcase for Ray Tracing included in PC and new generation versions of the game.
Orbital Map Layout:
Coming Soon.